Choosing the right cartridge for your turntable has a huge impact on the quality of sound you're going to get.
For an entry-level audiophile, Sumiko Rainier and Ortofon 2M Blue are among the two most popular options that experts will recommend.
If you're stuck between the two options and don't know which one to go for, this article will come in handy!
Today, we'll put Sumiko Rainier vs Ortofon 2M Blue in a brief comparison, so you can pick the ideal one for you.
Sumiko Rainier Vs Ortofon 2M Blue Overview
Both Sumiko Rainer and Ortofon 2M Blue are great cartridges for your turntable. Sumiko's elliptical diamond stylus offers a smoother sound and is relatively more affordable than Orotfon's nude stylus.
However, Ortofon 2M Blue is better if you're looking for a cartridge with more precise sound and interchangeability options, so it mainly depends on the music you play and the turntable you're using!
What Is Sumiko Rainier?
Sumiko is a Japanese turntable cartridge manufacturer that has been around since 1982, making them a decently experienced producer that builds a variety of options to suit various needs and budgets.
The Rainier is one of the relatively affordable options that belong to the Oyster lineup. The cartridge is surprisingly well built and designed specifically to offer high quality and remarkably smooth audio while listening to music.
It's also built so that it's very easy to align and fit on your turntable thanks to its lightweight body and captive nuts and smoothed-out edges.
The Sumiko Rainier features an elliptical stylus, which isn't too high quality or poor quality. However, it seems to work pretty well nonetheless!
The stylus has a recommended tracking force that ranges anywhere between 1.8 to 2.2 grams, allowing you to adjust it freely to get the best audio quality depending on your preferences.
The Rainier features resonance-optimized housing that is built to channel external resonance away from the cartridge's generator, which improves the sound quality and reduces internal resonance to a minimum.
Users also read: Ortofon 2M Bronze vs Blue
This plays a huge role in making such an affordable cartridge offer an impressive sound quality that gives some high end options a run for their money!
This Sumiko Rainier features an engine with an output of around 5.0 mV, which is pretty standard among cartridges at such a price range, but it still gets the job done when it comes to performance and efficiency.
This cartridge is a decently solid option that lasts for quite some time. In fact, you should expect it to last for up to 1,500 hours or more, depending on how you use it.
With that said, you should keep in mind that the sound comes out a little coarse when you first use the cartridge. This is pretty common at cartridges at that price tag, but it still takes away some of its lifespan before the sound matures into a smooth and fluid tune.
What Is Ortofon 2M Blue?
Ortofon is one of the biggest manufacturers of turntable cartridges in the world, with over 100 years of experience under the Danish company's belt!
The Ortofon 2M Blue is one of the most popular cartridges made by Ortofon in the 2M Series. This is because it strikes an excellent balance between sound quality and relative affordability.
This one is considered an intermediate upgrade that is higher than the 2M Red but below the 2M Bronze in terms of features and price.
This one rocks a highly dynamic diamond stylus of the nude elliptical type. This means that it has a small diamond bonded to the cantilever tip without metal bonding, offering a more sensitive and precise audio fidelity when compared to cheaper options out there.
In addition to its construction, the 2M features split pole pins along with a fine tip radius of around 8/18 µm.
All that contributes to the final audio quality of the cartridge, offering a warm, dynamic, impressively detailed sound quality and audio resolution.
The Ortofon 2M Blue also features an improved engine with an enhanced voltage output, measuring 5.5 mV for better sound precision and accuracy.
Like most products by Ortofon, the 2M Blue comes with the necessary screw and stylus brush for installation.
Additionally, it's sold as both a full cartridge and as a replacement stylus, which you can buy if you're upgrading from 2M Red, as they have the same build.
How Are They Different?
Although there aren't a lot of differences between the two options, they have a few distinctions that set them apart. One of the main differences between the Sumiko Rainier and the Ortofon 2M Blue is in the stylus design. The Rainier has an elliptical diamond needle.
Using diamond here is great for preserving the quality of the records as the hard materials don't break and accumulate their materials in record grooves like other softer materials.
However, the Ortofon 2M Blue has a nude elliptical diamond stylus, which results in a sturdier stylus build as well as improved general sound quality.
Another difference between the two is the frequency response. Both of them cover the entire audible range.
However, Sumiko Rainier goes a little further by having a relatively wider range to ensure that it picks up extremely highs and lows while playing music.
How Are They Similar?
Both Sumiko and Rainier have a pretty similar build of the same dimensions, although they're not compatible with each other due to differences in how they're designed to fit.
The two cartridges also share a variety of essential specifications for sound quality, which is why both of them are pretty close to each other when it comes to sound quality, especially for the untrained ear.
There are also some aspects that are slightly different but not enough to make a real difference in the sound quality or functionality of the cartridge. This includes aspects like channel balance, channel separation, and internal impedance.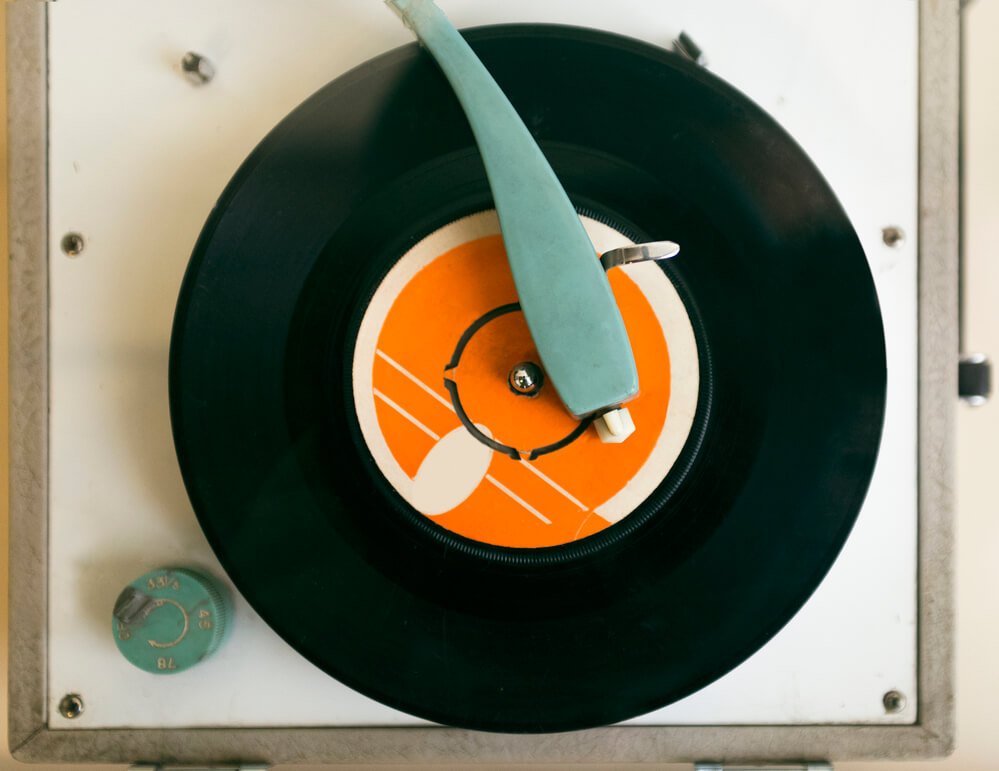 Another similarity between the two options is that both of them are interchangeable with a few options of the same manufacturer. But as previously mentioned, they are interchangeable.
What's Better About Sumiko Rainier?
Sumiko Rainier is remarkably reliable and easy to fit on the cantilever. It also produces a surprisingly smooth and fluid sound with a lovely tone despite being a highly affordable option that is even cheaper than Ortofon 2M Blue itself.
This makes it a brilliant bang for the buck, especially for casual users and those who don't mind very subtle differences in sound quality if it means they're going to save a hefty sum in the process.
Another aspect that Sumiko is better at is that it's noticeably lighter in weight, which makes the cartridge quite special and more musically cohesive than options in the same price range.
Users also read: Grado Black 3 vs. Ortofon 2M Red
What's Better About Ortofon 2M Blue?
Since the Ortofon 2M Blue is almost double the price of the Sumiko Rainier and uses more premium quality materials to build the cartridge, it's no surprise that the Ortofon exceeds the Sumiko in the majority of aspects.
Ideally, Ortofon 2M offers a generally more enjoyable and precise sound than the Sumiko Rainier, especially if you combine it with a generally better turntable or you listen to music that relies heavily on the precision of the audio.
Who Should Get Product Sumiko Rainier (And Why)?
The Sumiko Rainier is marketed as a high quality option that comes at the price of an entry level cartridge.
Ideally, a beginner audiophile who's planning to upgrade to their rig with higher quality parts without breaking the bank should consider the Sumiko Rainier a good choice.
Additionally, anyone who wants to experience enjoyable turntable music without spending a lot of money might go for the Rainier.
It's also ideal if you already have an entry-level turntable, as you're always limited by the audio quality of the weakest link in the sound system chain.
Who Should Get Ortofon 2M Blue (And Why)?
The Ortofon 2M Blue is generally the higher quality product of the two, so it's naturally the option to go for if you don't mind spending a little more in order to experience a true difference in audio quality.
Additionally, if you already have the Ortofon 2M Red and you're considering the Blue as an upgrade, it should be a great choice because you'll only need to buy the stylus separately because they're compatible.
Features and Specifications Comparison Summary
| | | |
| --- | --- | --- |
| Spec/Feature — Cartridge | Sumiko Rainier | Ortofon 2M Blue |
| Cartridge Type | Moving magnet | Moving magnet |
| Stylus Type | Elliptical diamond | Nude elliptical diamond |
| Frequency Response | 12 to 25,000 Hz +/- 3 dB | 20 Hz to 20,000 Hz +/- 2 dB |
| Tracking Force | 1.8 to 2.2 grams | 1.6 to 2.0 grams |
| Output Voltage | 5.0 mV | 5.5 mV |
| Load Impedance | 47k Ohms | 47k Ohms |
| Channel Balance | 1.5 dB at 1kHz | 1.5 kHz to 1.5 dB |
| Channel Separation | 25 dB at 1 kHz | 25 dB at 1 kHz |
| Cantilever Type | Aluminum tube | Alloy tube |
| Internal Impedance | 1,130 Ohms | 1,300 Ohms |
| Item Weight | 6.5 grams | 7.2 grams |
| Compatible with | Olympia Moonstone | 2M Red |