The Songbird and the Blackbird are amazing cartridges designed by Sumiko, a reputable and prestigious brand. Featuring a bare stylus, these two belong to the Reference series of phono cartridges and are highly praised for the quality of sound they deliver.
Sumiko Songbird vs. Blackbird: Which one is better for your record player? Read more, as I'll share with you their key differences and how they impact the sound quality you hear on your vinyl record.
Sumiko Songbird vs. Blackbird Overview
The Songbird is a recent addition to Sumiko's Reference series. It's a 0.3 by 0.7-millimeter elliptical cartridge, great at picking an impressive frequency response of 12 hertz to 40 kilohertz.
Meanwhile, the Blackbird is a long-established phono cartridge, with a stylus of 75 by 2.5-micrometer and a frequency response of 12 hertz to 50 kilohertz.
Image
Product
Detail
Price

Sumiko Songbird

Small cartridge
Clear and crisp musical character
Low-midrange
No extra distortion

Price

Sumiko Blackbird

Texture-rich bass
Midrange clarity
Airy highs
Quieter backdrop

Price
What Is Sumiko Songbird?
The Songbird is Sumiko's latest addition to the Reference open-body moving coil (MC) lineup. It's a small cartridge that delivers a clear and crisp musical character. Plus, it gives an ultra-musical sound, with just the right touch of warmth.
Known for making a rather deep sound stage, the Songbird delivers the sweetest highs over a rich, yet clear, low-midrange.
The Songbird is quiet, too. It doesn't pick up a lot of noise nor generate extra distortion, giving your music soft and fine details. For this reason, Songbird emerges as a cartridge that focuses on bringing intimacy and feelings out of the song.
Sumiko Songbird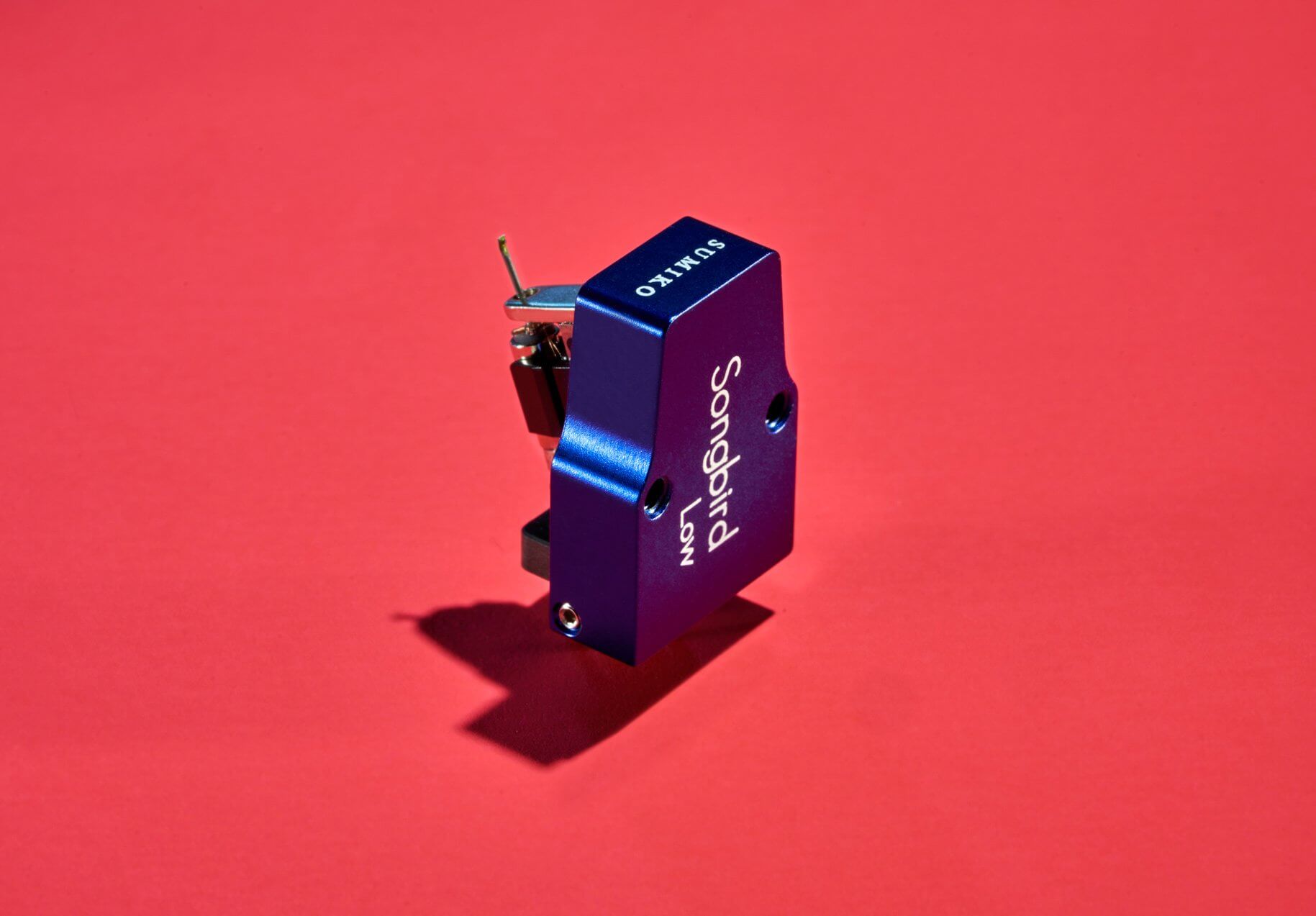 Pros
The price is reasonable considering the high-end performance it achieves
It's free of unwanted internal resonance
It's easy to set up
The generator assembly is sturdy and flexible
It has a wide soundstage
The sound produces an irresistibly true sweetness
Cons
Irregular cartridge pins
The cantilever is prone to bending and breaking since it's just sticking out of the motor's front assembly
What Is Sumiko Blackbird?
Blackbird is one of Sumiko's first reference open-body moving coil (MC) cartridge designs. It's generally known for its texture-rich bass, midrange clarity, and brilliantly airy highs.
The Blackbird is available in two outputs: high and low. The Blackbird High brings the moving magnet (MM) system to the next level. Its low-output counterpart—the Blackbird Low—delivers a quieter backdrop behind warmer and refined overall production.
Sumiko Blackbird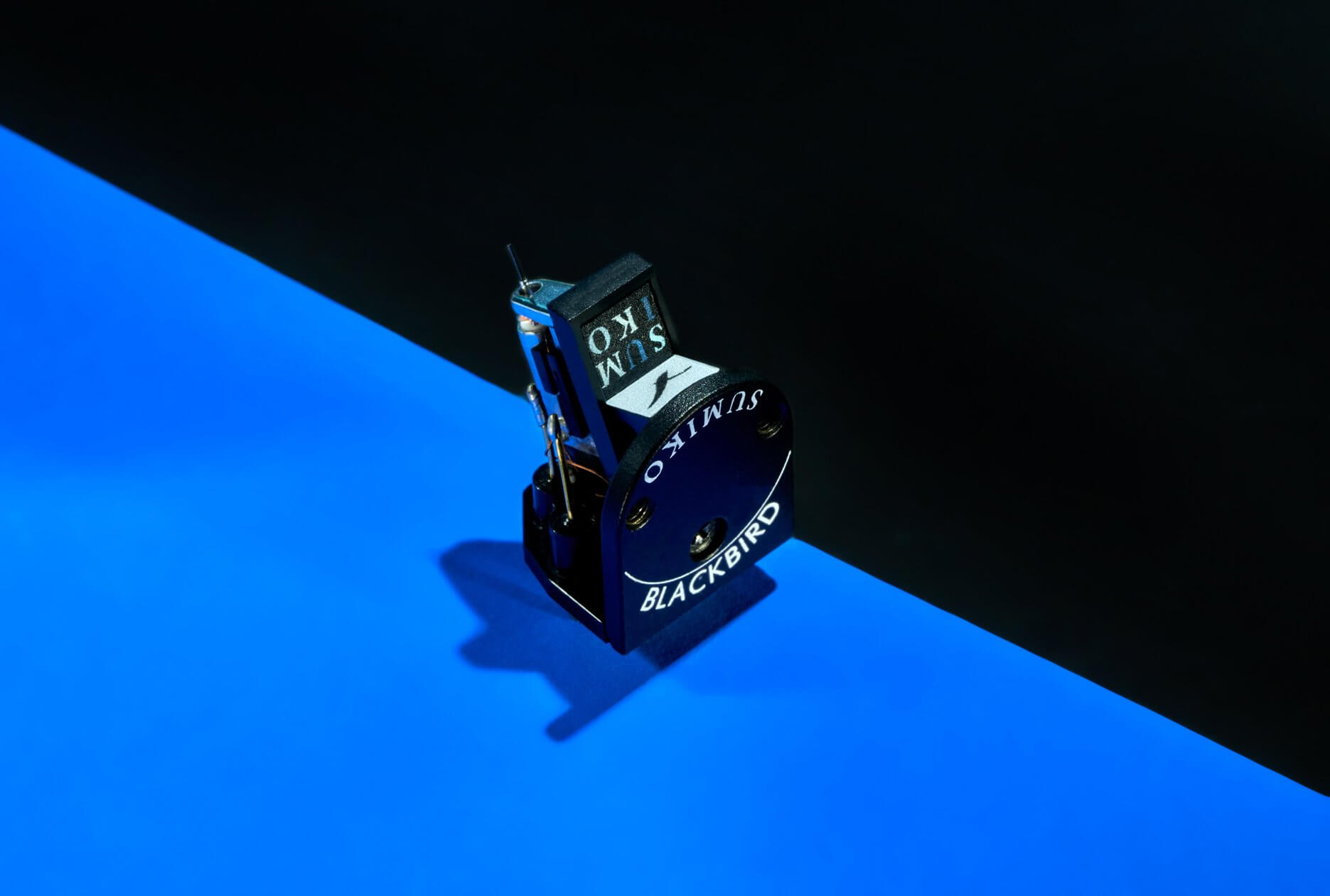 Pros
Good tonal balance
Remarkable purity in the advanced octaves
Compatible with a large variety of tonearms
Cons
Setup can be rather complicated
Bass extension isn't good with other albums
A little tricky to enhance for the best bass
Key Differences
Although they're from the same company and feature almost the same functions, they have a few differences—which I'll share here.
Size
Weighing 8.5 grams, the Songbird is lighter than the Blackbird. Its dimension is around 17 millimeters in width, 18 millimeters in height, and 28.5 millimeters in diameter.
Whereas, the Blackbird weighs slightly higher, at 9.6 grams. It's 17.1 millimeters in width, 20 millimeters in height, and 28.2 millimeters in diameter.
Design
The Songbird has a blue anodized alloy body, and a treated aluminum cantilever.
The Blackbird, on the other hand, features a fiercely detail-oriented, low-mass elliptical stylus. Its cantilever is made from long-grained boron, an advanced material with a high stiffness-to-mass ratio.
Readers also check: The best 7 Sumiko cartridges on the market
Compatibility
Songbird is a top-mount cartridge that can fit on most modern-day turntables.
Blackbird is compatible with most quality tonearm setups, yet it works best with a heavy arm or counterweight. It's also fully compatible with the moving magnet (MM) section of the majority of phono stages.
Sumiko Songbird vs. Blackbird: Key Similarities
Songbird and Blackbird belong to Sumiko's reference series of moving coil cartridges.
They're both open-body cartridges that need careful care when installed. This will avoid damage to the fragile inner workings and wirings. Sumiko intentionally removes the normal body of conventional cartridges to avoid unwanted resonance.
Additionally, they're both available in high and low-output versions. The high-end moving coils give better sound than the low-end moving coil. Yet, the LOMC can produce a smoother and cleaner sound.
The Songbird High and Blackbird High have an output of 2.5 mV. Hence, you can use them with a moving magnet (MM) phono preamplifier.
Recommended: Sumiko Blue Point 2 vs Ortofon 2M Bronze full comparison
Comparison of Principle Designs
The comparison table below will give you a good grasp of the principle designs of Sumiko's phono cartridges: Songbird and Blackbird.
| | | |
| --- | --- | --- |
| Features | Songbird | Blackbird |
| Mass | 8.5g | 9.6g |
| Dimension (WxHxD) | 17 x 18 x 28. mm | 17.1 x 20.5 x 28.2 mm |
| Stylus | 0.3 x 0.7mil Elliptical | Solid Ultra Low-Mass 75µm x 2.5µm Microridge |
| Cantilever | ⌀0.5 mm Treated Aluminum Pipe | ⌀0.5 mm Boron Shaft |
| Frequency Response | 12 Hz–40 kHz | 12 Hz–50 kHz |
| Output (low, high) | 0.5 mV, 2.5 mV | 0.7 mV, 2.5 mV |
| Capacitance | 100 pF – 200 pF | 100 pF –200 pF |
| Coils | High-purity copper | High-purity copper |
| Vertical Tracking Angle | 20° | 20° |
| Tracking Force Range | 1.8 g – 2.2g | 1.8 g – 2.2g |
| Recommended Tracking Force | 2 g | 2 g |
Who Should Get Sumiko Songbird?
If you're someone who wants to set up a high-quality cartridge without much hassle or fine-tuning, the Sumiko Songbird is for you. It's a moderately priced, easy-to-install product that simply requires you to mount and screw it down from the tunnel's top.
It's also a good choice for anyone who likes the perks of an MC cartridge but doesn't have a preamp that supports the low outputs of a moving coil cart.
Related: Sumiko Blue Point 2 vs 3
Who Should Get Sumiko Blackbird?
You should get a Sumiko Blackbird if you prefer an upper-tier cartridge with a wide dynamic range and the highest fidelity in its price class. Plus, if you want to elevate your moving magnet (MM) system to a higher level, the Blackbird is a great choice.