So, you've been considering setting up a good sound system at home. However, the set of speakers you own needs a receiver to go with it to take your listening experience to the next level.
You browse the internet, and an 8 ohms receiver catches your attention. By now, you're probably wondering if it's a good match with your speakers, which leads us to our question for the day: can you use 6-ohm speakers with an 8 ohms receiver?
In most cases, you can use 6-ohm speakers with an 8 ohms receiver simply because modern equipment is designed to function on a wide range of ohm values called 'nominal impedance.' In addition, you can augment the speakers' impedance to match the receiver by wiring them the right way and using a resistor.
Keep reading to find out more.
Ohms and Impedance
We know that science can sometimes be boring. However, having an idea about ohms and impedance will make all the talk about speaker-receiver compatibility less daunting.
In other words, it's best to have a little know-how since they play a huge role in the performance of your listening equipment.
What Is Ohm?
Ohm is a unit of measurement that tells the electrical resistance of electronic devices, such as speakers and receivers. Knowing how much current a device can resist and withstand prevents users from letting their equipment work beyond its capacity.
Represented by the symbol Ω, ohm is named after the German physicist Georg Simon Ohm.
What Is Impedance?
Measured in ohms, impedance is the ability of the device to resist a certain level of electrical current. To put it in another way, it tells users the amount of electric energy that a device, such as your speakers, can handle.
The compatibility of the speaker and the receiver's impedance rating dictates whether or not they function together. The standard impedance rating of household equipment is 4, 6, and 8 ohms.
Drawbacks of Using 6 Ohms Speaker With an 8 Ohms Receiver
Generally speaking, especially with how electronic devices are manufactured nowadays, having a 6 ohms speaker work with an 8 ohms receiver should be ok. That's because the mismatch between their impedance ratings isn't that significant.
However, always keep an eye out if you decide to go ahead with this setup. It has some drawbacks that might cost you your equipment.
Let's have a look.
The Device Might Overheat
Amplifiers work by sending audio signals to speakers. Sounds have different intensities and swing up and down depending on the demand.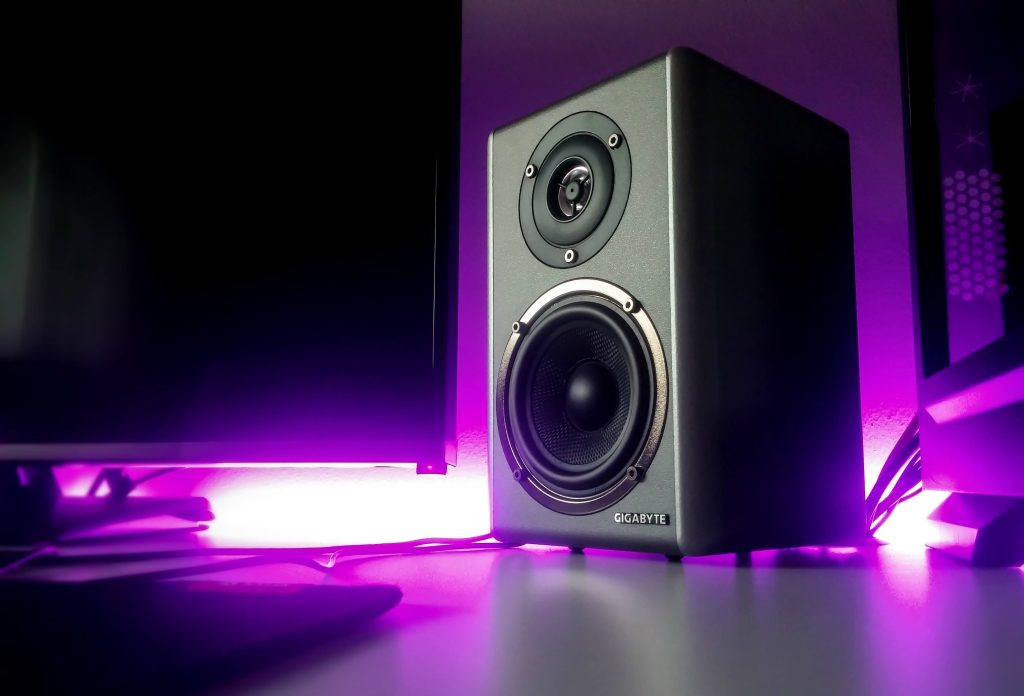 The increase in demand happens when you turn the volume up, which requires more electricity. Unfortunately, this electrical surge could cause equipment to heat up. In addition, electronic devices with discrepancies in impedance rating are more prone to overheating than those with compatible resistance.
The Sound Might Get Distorted
A sound system with an incompatible impedance rating has a greater chance of producing unpleasant sounds. Again, this happens when you crank up the volume. The increased electrical current and internal movement can make the speaker generate distorted sounds.
What to Do if You Have Equipment With Incompatible Impedance
Before thinking of changing either your speakers or receiver just to get a match, let's look at how you could still use equipment with different impedance ratings safely.
Users also read: Turntable Buying Guide: Top 5 Turntables Reviewed
Modern Equipment Is a Thing of Beauty
We mentioned earlier that, for the most part, you could use a 6 ohms speaker with an 8 ohms speaker because of how they were set up during production. The impedance rating of most modern equipment is designed using a nominal value.
Simply put, their nominal impedance is the sound system's average resistance level. Nevertheless, there's always the chance it could change from time to time depending on the amount of supplied electricity.
Check Your Speakers' Nominal Impedance
Look for the product specifications on the label on the back of your speakers. It could also be in the manual or on the packaging itself.
One of these specifications is nominal impedance, which gives you the range by which the speaker could operate. For example, some modern speakers could go from a maximum impedance of 8 ohms to a minimum of 4 ohms.
However, it might require some effort to check the specs of your speakers if they aren't brand new. That's because the product manual might no longer be available, or the back label has become unreadable for some reason. If that's the case, contact the manufacturer or visit their official website.
Check Your Receiver's Impedance Range
Another way to determine if the speaker and the receiver are compatible with impedance ratings is by checking the latter's impedance range. Again, you can find this information in the manual, on the packaging, and on the product's official webpage.
Labeled as speaker impedance, many modern receivers have a range of between 4 to 8 ohms.
Resistors in Series
Increasing the impedance of a speaker to match the receiver is another method you might want to try out. You can do this by adding a resistor in series to get the required ohms value. A resistor is a device that allows equipment, such as the speakers, to resist electric current beyond its normal capacity.
So, if you wish to use a 6 ohms speaker with an 8 ohms receiver, use a resistor in series with an ohms value of 2. This will increase the speaker's impedance to a total of 8 because you have the 6 ohms from the speaker plus the 2 ohms from the resistor.
However, if you can't find a resistor that has a 2-ohms value to augment the speaker's impedance, using two 1-ohm resistors will do the trick.
If you're not so confident doing this on your own, we suggest you contact a local technician to help you figure everything out, just to be on the safe side.
Speakers in Parallel Wiring With a Resistor Series
Another method to attain impedance matching between speakers and receivers is by wiring the former in parallel and adding a resistor series. Parallel wiring is achieved by connecting two or more speakers to the receiver's terminal separately.
However, impedance is reduced when speakers are wired in parallel. For example, using 6 speakers that have an impedance of 6 ohms will have an effective total impedance of 1 ohm each (6 ohms/6 speakers = 1 ohm). So, connecting them to a receiver with an impedance range of 8 ohms should be avoided.
Now, to match those speakers with the said receiver requires the help of a resistor series that has an impedance of 7 ohms. This device will change each speaker's total impedance from 1 ohm to 8 ohms. This adjustment will enable the speakers to run with an 8 ohms receiver with no trouble.
Speakers in Parallel Wiring With an Impedance Matching Transformer
Lastly, you can match the impedance of your equipment using an impedance-matching transformer (IMT). This device allows you to multiply the impedance of your speakers.
Let's say you have 6 speakers with 6 ohms each and wish to use them with an 8 ohms receiver. Setting the IMT's multiplier to 8 will make each speaker's impedance to 48 ohms (6 ohms x 8).
Now, wiring these speakers in parallel will then convert their impedance to 8 ohms each (48 ohms / 6 speakers = 8 ohms). This configuration makes these speakers suitable to safely operate with an 8-ohm receiver.
Again, you may consult a local technician to help set up one for you if you aren't much into tech stuff.
Receivers to Go With 6 Ohms Speakers
We've unraveled the mysteries of speaker and receiver impedance. Now, let's look at some of the leading receivers in the market that could go well with a 6-ohm speaker. This will help you decide on the best model for you.
Marantz SR7015
Thanks to its well-constructed design and exceptional sound quality, the Marantz SR7015 has been receiving commendations from a significant number of users. This receiver works so well with movies, music, and gaming.
One notable feature of this Marantz receiver is the way its 9-channel amplifier generates smooth, balanced sound.
Sony STR-DN1080
Convenient and easy to use are two of the Sony STR-DN1080's best features. Its controls and buttons are all well-placed, making it a breeze to operate. In addition, when it comes to audio quality, this receiver produces a natural and rich yet warm sound output.
Lastly, the quiet and unassuming design of this equipment can complement various room setups.
Related: 3 Best Ultrasonic Record Cleaners
Denon AVR-X3700H
Setting up the Denon AVR-X3700H is a walk in the park. This technology works remarkably well with various music services such as Spotify, Amazon Music HD, and Pandora, just to name a few.
It also produces above-average sound quality that many audiophiles enjoy. This is all thanks to its ability to support high-quality recordings.