The Rega Planar 6 is one of the best turntables out there with an exquisite and sleek design to match its incredible level of performance, durability, and reliability!
Since this device doesn't come cheap, you must pair it with a decent phono cartridge in order to make the most out of your investment, and in today's guide, we'll help you with that!
Keep on reading if you want to buy the best cartridge for Rega Planar 6 as we walk you through some of our top recommendations at different budget levels, so you can pick the ones that suit you the most!
How We Review Turntable Cartridges
With the huge variety of options on the market, the process of choosing a good phono cartridge can be a little tricky, especially when you're trying to match the outstanding quality of the Rega Planar 6.
To make it easier for you to choose the ideal one for your needs, we've scoured the market looking for the best options out there to make a shortlist of the best options at different price ranges.
After that, we've put these different cartridges under various head-to-head comparisons with options of a similar price range and features to pick the best-performing ones.
Top 5 Cartridges That You Can Use with the Rega Planar 6
Now that you know more about our review process, here's a quick look at our top 5 recommendations for various buyer's needs!
1. Best Overall: Ortofon 2M Black Moving Magnet Cartridge
Ortofon 2M Black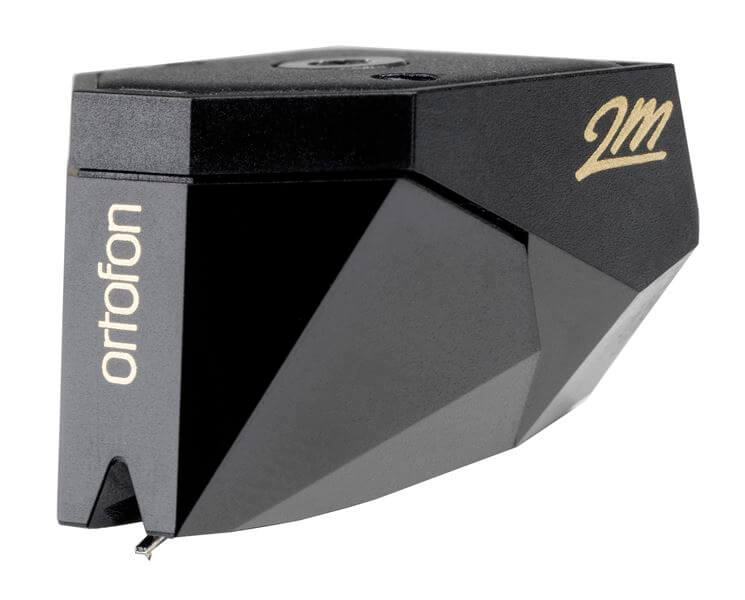 Pros
Excellent audio quality top to bottom
Very easy to install without any hassle, especially as an upgrade from the 2M Bronze
Aesthetically pleasing design that matches the Rega Planar 6
Kicking off the list with one of the best options out there to match the Rega Planar 6. The 2M Black is the flagship of the 2M Series from the Danish manufacturer Ortofon, offering an outstanding sound quality that rises head and shoulders above the competition!
Everything about the 2M is very well designed and engineered, starting from the sleek design and color that matches the Rega Planar 6 all the way to the exquisite sound quality!
The 2M Black has a very well balanced audio quality that is optimized to pick up bass, mid, and treble, so you don't miss on the slightest of signals.
A lot of this functionality and audible accuracy is thanks to the highly polished Shibata diamond stylus that maximizes the trackability of the cartridge.
The 2M black is also very easy to fit into the Rega Planar, which makes installation and upgrades a breeze, especially if you already have the 2M Bronze.
In that case, you can only attach the Ortofon 2M Black replacement stylus instead of buying the whole unit! You can read more about the 2M Bronze by clicking here.
The cartridge is very durable with a wide frequency range of 20 to 31,000 Hz, so you can rest assured that not a single tune is missed!
2. Runner-Up: Audio Technica VM760SLC Turntable Cartridge
AT VM760SLC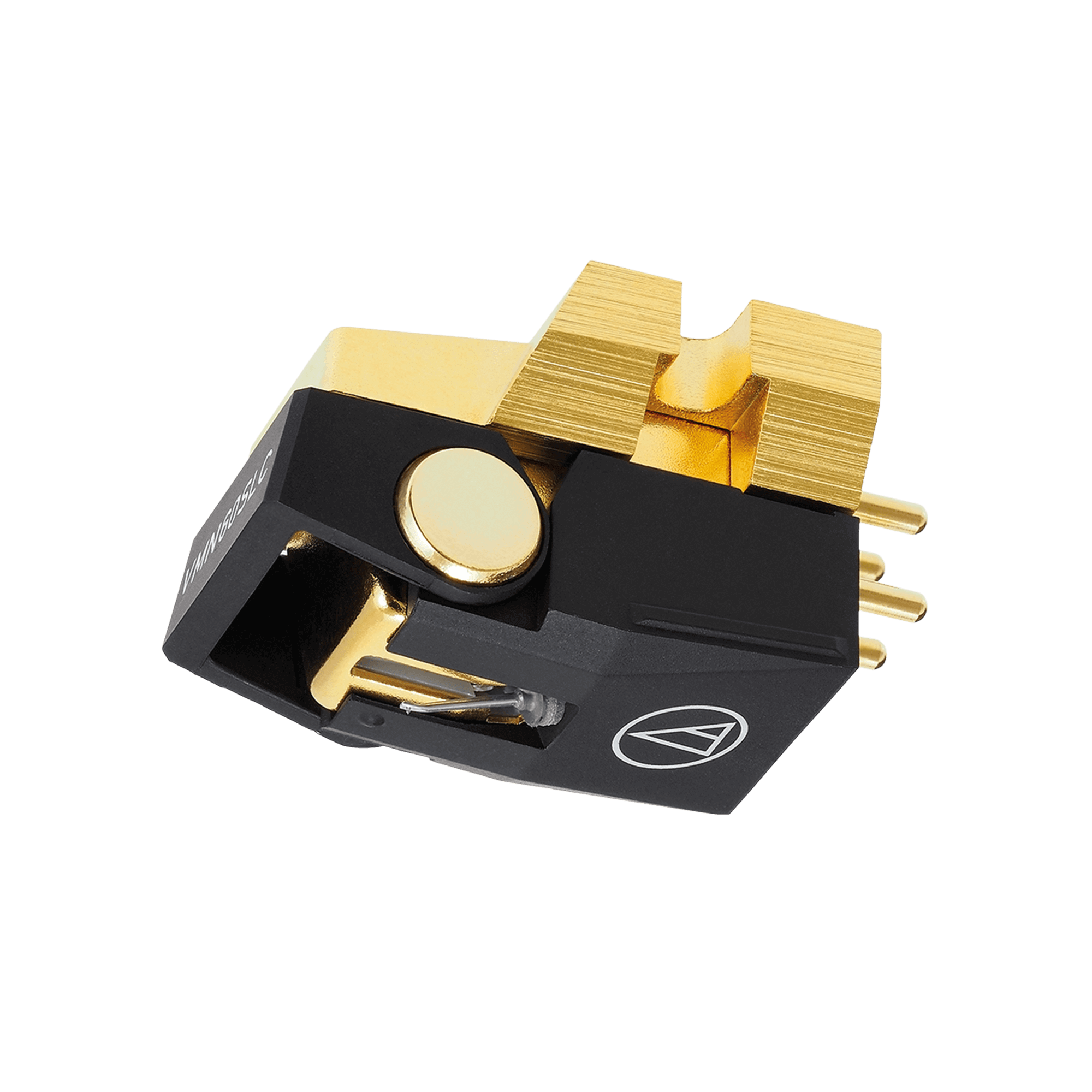 Pros
Excellent level of durability and audio quality
Ideal cost to performance ratio at that price range
Sturdy aluminum housing and cantilever for minimal internal resonance
Cons
The aligning process is a bit difficult
Audio Technica is one of the most popular names in the turntable industry for all the good reasons.
The Japanese giant is known for making some of the most reliable options out there while coming at a relatively decent price!
The VM760SLC Turntable Cartridge features a 1.5 x 0.28 mil nude diamond stylus with a special line contact design that guarantees an excellent level of tracking accuracy and reliability.
The special line contact stylus is comparable to the Shibata diamond stylus in terms of functionality and durability while coming at a relatively more affordable price.
The cartridge features a die-cast aluminum cantilever to transmit audio signals with great accuracy along with an aluminum housing to keep the inner groove distortions to a minimum.
Like most high end models of Audio Technica, the VM760SLC features two paratoroidal coils to improve the generating efficiency of the cartridge while playing.
The only drawback here is that this cartridge can be a little challenging to align properly. It also doesn't have the most impressive design, especially when compared to the 2M Black.
Readers also liked: Why Are Turntable Cartridges So Expensive?
3. Best Budget Choice: Ortofon 2M Red Moving Magnet Cartridge
Ortofon 2M Red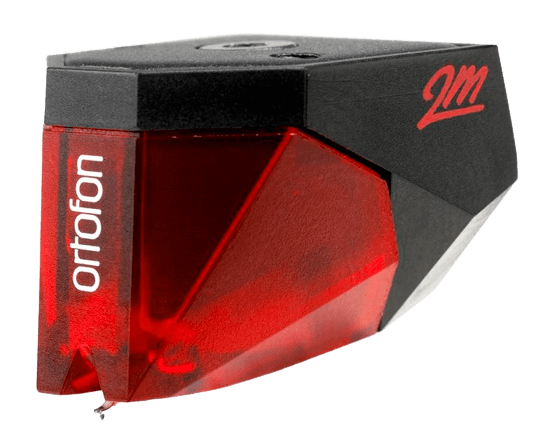 Pros
Ideal for buyers on a very strict budget
A modern design that fits the Rega Planar 6 nicely
Very easy to align and install
Cons
Limited upgradability options
Whether you're a casual listener who doesn't want to spend a lot of money on a cartridge or you're on a strict budget and looking for a decent option with a high value for the price, you should go for the Ortofon 2M Red.
This one features the same outer design as the 2M Black although they're not compatible, as the Oroton Red is only upgradable to the 2M Blue.
Despite the highly affordable price, the 2M Red still boasts a decent nude elliptical diamond stylus that offers excellent tracking accuracy for such a low price.
Of course, this stylus may not be as accurate as the ones mentioned above, but it's pretty decent and gets the job done without costing a fortune.
The 2M Red features a dynamic sound with bright tunes and punchy bass, making it a great budget-friendly option!
The cartridge also features a relatively decent frequency range of 20 to 22,000 Hz that is ideal for enjoying a variety of genres without missing out on music elements.
4. Rega Exact MK II MM Phono Cartridge
Rega Exact MK II MM Phono Cartridge

Pros
Highly compatible cartridge that is specifically designed for the Rega Planar Series
Smooth audio quality that doesn't cause fatigue with time
Relatively low internal resonance
Cons
Doesn't feel as premium as it costs, especially with the plastic body.
In addition to turntables, Rega also makes a variety of phono cartridges, so it's only natural for a lot of users to simply opt for the same brand when it comes to the cartridge.
The Rega Exact MK II is an ideal moving magnet cartridge to use with the Rega Planar 6, and it's actually included as a factory-fitted option with the turntable.
When it comes to performance, the Exact MK II is quite remarkable. The cartridge offers excellent audio quality that is decently bright and not fatiguing.
However, a major drawback here is that it features plastic housing that looks quite ugly, so it's not ideal for those who value the aesthetic quality of a phono cartridge.
5. NAGAOKA MM Cartridge MP-200
NAGAOKA MM Cartridge MP-200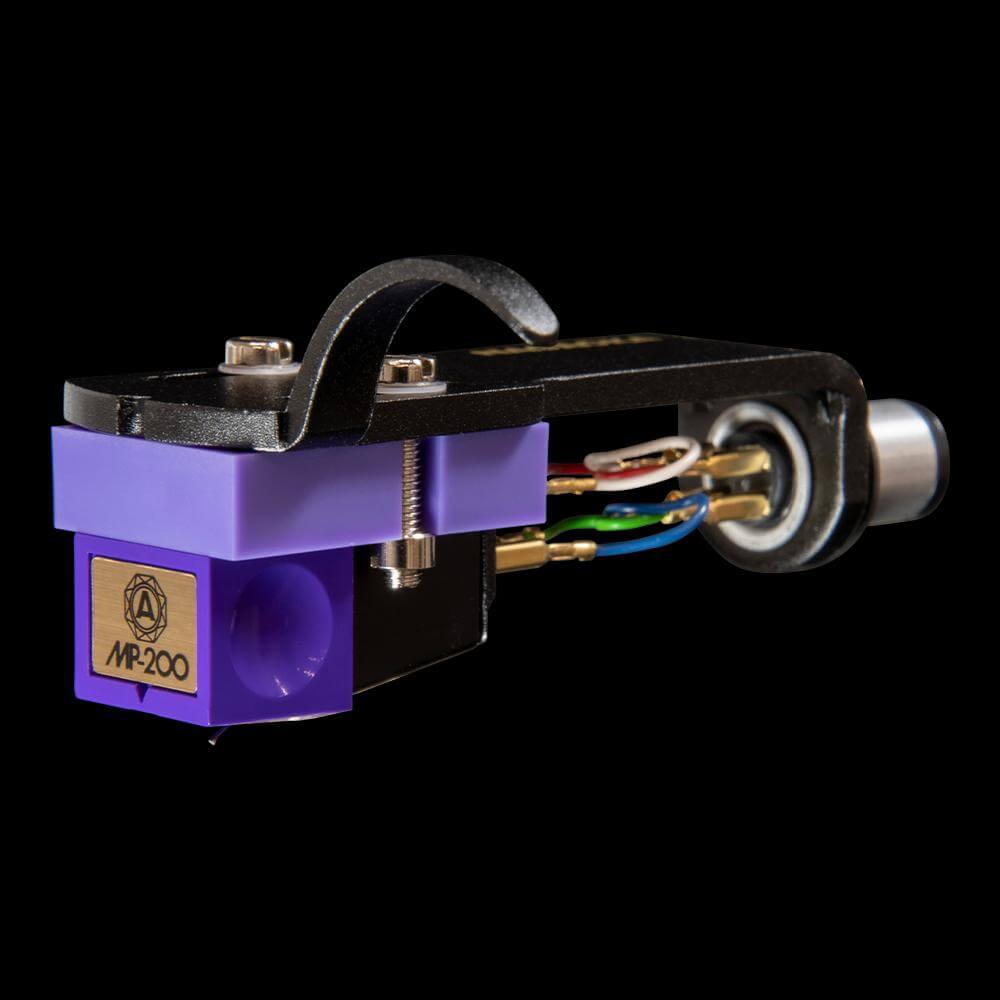 Pros
Impressive audio quality, especially when it comes to the mids
Easy to install and upgrade
Boron cantilever for highly accurate vibrations
Cons
The plastic housing feels a bit flimsy
Lastly, if you want a decent cartridge that won't cost a fortune while sounding pretty nice, you should go for the Nagaoka MP-200, which is the midrange version of the MP series.
What's great about the MP-200 is that it features a 0.4 x 0.7 mil elliptical diamond stylus that provides decent trackability with enjoyable sound quality.
Additionally, the cantilever here is made of boron, which is significantly superior to aluminum at translating the vibrations into signals, which allows for more accuracy while tracking the music.
The audio cartridge is relatively easy to adjust and install, which also allows for simple upgrades in the future.
Essential Buying Tips While Choosing a Cartridge for the Rega Planar 6
While buying a cartridge for the Rega Planar 6, there are several options that you might want to consider.
In the following section, we'll provide you with several tips about the essential features to consider while making your choice:
Stylus Shape
Cartridges come in a variety of shapes, and some of them are far superior to others in terms of trackability as well as build quality.
For example, conical styli are cheap but they offer the lowest audio quality while elliptical and microlinear styli are far more durable with better audio quality.
If you're looking for something exquisite, consider opting for Shibata or special line contact styli, which lasts for a long time while offering unmatched sound quality.
Cantilever
The cantilever is responsible for transmitting the audio signals to the magnet, so they're usually made of sturdy elements with high electric conductivity.
When it comes to cantilevers, the best materials to consider out there are aluminum and boron, as they're lightweight, sturdy, and with excellent sensitivity to the slightest vibrations.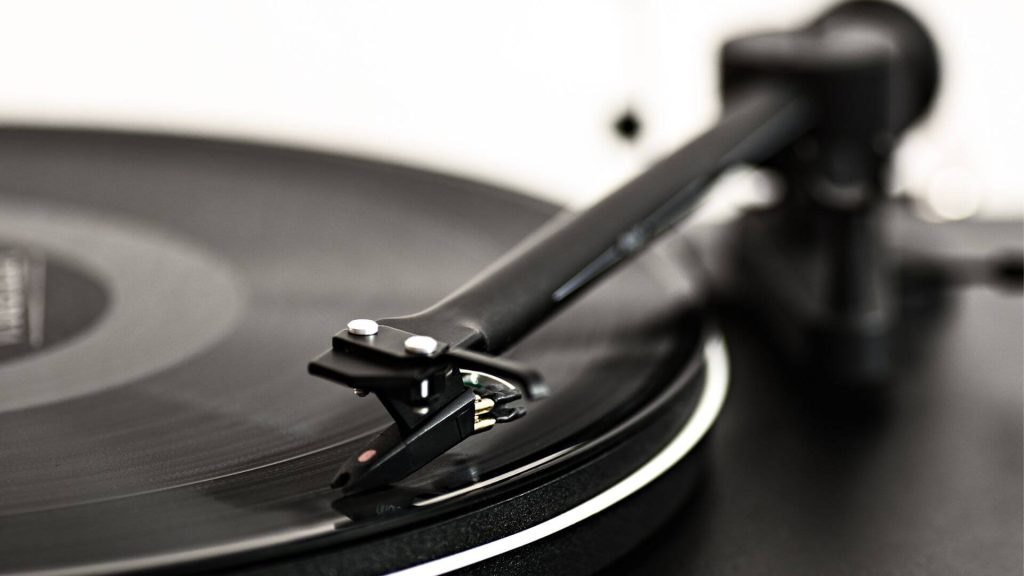 Ease of Installation
While the Rega Planar is designed for adjustability and upgrades, it's no use opting for an option that you can't install properly because it can easily compromise the quality of the sound.
For that reason, make sure that you go for options that are relatively easier to align and come with all the necessary features for a seamless installation process.
Upgradability
Lastly, if you're planning to use the Rega Planar 6 for a long time, you should consider the upgradability of the cartridge.
Luckily, there are plenty of options that will save you the hassle and extra cost of replacing the entire cartridge, and instead, you can opt for a replacement stylus, such as the Ortofon 2M Series.
However, you have to make sure that the upgrade is compatible with your headshell and base cartridge.
What Is the Best Turntable Cartridge for the Rega Planar 6?
The Rega Planar 6 is an excellent turntable with a lot of modern functionality and features to complement its shiny design.
For that reason, when it is time to make a choice for the turntable cartridge, going for a high-end option will grant an enjoyable experience and an unmatched level of audio quality.
That's why we pick the Ortofon 2M Black Moving Magnet Cartridge as the overall best recommendation for this turntable. This flagship cartridge features a Shibata stylus for optimum tracking accuracy along with a sleek design that matches your setup!
If you're all about functionality, you can get the Audio Technica VM750SH Turntable Cartridge, which also boasts some premium features like the Special line contact stylus but for a highly competitive price.
Alternatively, a casual listener who allocates a relatively small budget for the cartridge may go for the Ortofon 2M Red Moving Magnet Cartridge, as it offers a surprisingly warm sound while coming at a remarkably affordable price.
Related: Best Rega Planar 1 cartridges on the market
FAQs
Is The Rega Planar 6 A Good Turntable?
The Rega Planar 6 is an excellent turntable with an incredible level of design and engineering to excel in terms of looks and performance. The unit comes with an RB303 tonearm and a premium amplifier drive for minimal distortion while playing!
The turntable is a fan favorite among audiophiles and has won a variety of awards over the last few years, such as the 2017 Ear Review and the 2019 Hi-Fi Choice of the Year.
What Are The Factory-Fitted Cartridges Of The Rega Planar 6?
The Rega Planar 6 offers a variety of choices when it comes to factory-fitted cartridges. Ideally, the turntable is offered with the Rega Exact (moving magnet) or the Rega Ania and Ania Pro (moving coil).
The two cartridges are considered decent choices, although we prefer the Rega Exact cartridge because you can replace its stylus and allow for easier upgrades in the future.
How Much Should A Cartridge For The Rega Planar 6 Cost Me?
Phono cartridges come at a wide range of prices with some of them costing less than $80 while others exceeding the $1,000 mark.
For a turntable like the Rega Planar, a relatively decent price range for the cartridge would be around $100 to $450. At such a price range, you'll find a good option that allows you to enjoy high-quality sound without spending a lot of money.
However, if you want to make the most out of your investment, spending around $600 to $700 should typically land you a remarkable cartridge that pushes the functionality of the RP6 to the max!