Many of us like to suddenly turn on the music and enjoy dancing in the middle of the night. To get the best sound quality, you might need a decent hi-fi system. The best option in that situation might be to use an integrated amplifier.
It could be difficult to choose an amplifier with all the options available. Fortunately, there are two excellent amplifiers that might be suitable for you. The Yamaha A-S1200 and Technics SU-G700 are two of the top products on the current market.
In a hurry? Here's a quick summary:
Image
Product
Detail
Price

Technics SU-G700

Comes with a built-in headphones amplifier
JENO Engine: uses complete digital amplification

Price

Yamaha A-S1200

Features a toroidal transformer
Features a meter with an LED light

Price
Let's examine them both in greater detail.
Technics SU-G700 vs Yamaha A-S1200 Overview
They are both integrated amplifiers. Additionally, they have meters that measure volume.
Even so, there are a few characteristics that set them apart. For instance, Yamaha features a toroidal transformer, whereas Technics doesn't. However, Technics has an integrated headphone amplifier that Yamaha doesn't.
What Is Technics SU-G700?
Technics SU-G700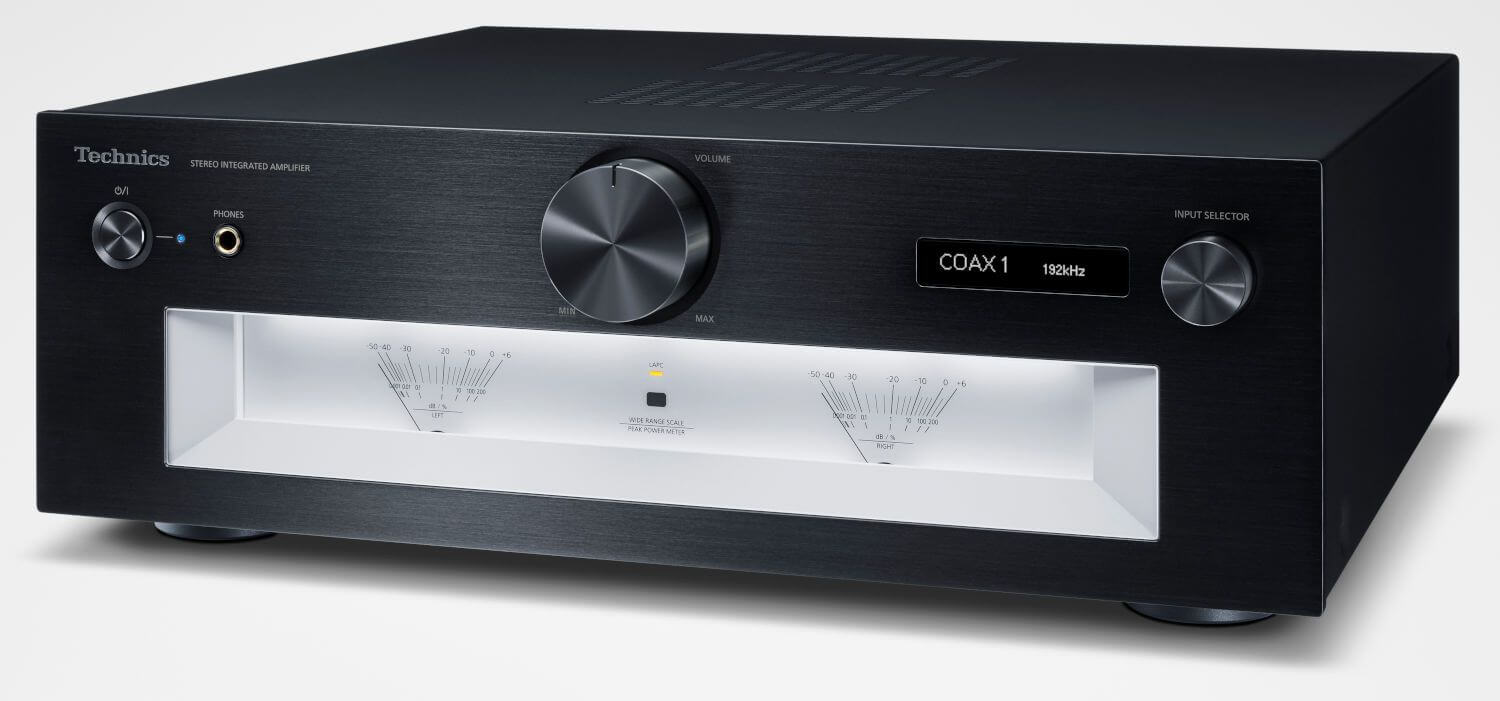 Pros
Smooth audio tone
Good built-in headphone amp
Great design
Cons
Build design is large
The control system is a bit complex.
No Bluetooth or radio
One of the newest digital amplifiers on the market is the Technics SU-G700. It generates audio after receiving digital input from its source.
The system changes the data to a Pulse Width Modulation (PWM) format as soon as it receives the signal. The original audio data is then reproduced using filtration by the high-voltage signal that the PWM gives out.
The Technics SU-G700 features an integrated amplifier that combines several analog and digital inputs. The two analog inputs, however, convert anything linked to them to digital. In this way, you can still enjoy the digital amplifier while you install a set of speakers to your amplifier.
The device's powerful JENO Engine delivers data to the speakers without any decline in sound quality. This means that there are minor hurdles, and the audio would be smooth.
The manufacturers have done a decent job of avoiding frequency shifts brought on by load shifting. They used a newly created power source that lowers noise by balancing output voltage and switching frequency.
The device's frequency response is as follows:
Line: 5-80,000 Hz (-3dB)
Digital: 5-90,000 Hz (-3dB)
Phono: 20-20,000 Hz (±1dB)
Let's take a look in-depth into the specifications of the amplifier, as well as the pros and cons.
What Is Yamaha A-S1200?
Another amplifier that has been attracting attention is the Yamaha A-S1200. This amplifier is an integrated amplifier. Hence, it functions as a preamp, power amp, phono EQ, and tone control all in one unit.
The system combines features of the A-S2200 and A-S3200, but it's stronger and has a better design. It's steady in 4-ohm resistance and produces a powerful 90 watts per channel.
The amplifier also incorporates a toroidal transformer. This gadget enhances the functionality of the device and makes it run smoothly.
Must read: Rega Brio vs Rega IO
These transformers are more powerful, compact, and lighter than traditional transformers. They experience less electromagnetic interference and noise. In addition to the help of the heat sink and block capacitors, the device experiences fewer loud vibrations and buzz.
When it comes to design, the amplifier has a traditional feel to it while still being modern. The device contains controls for the tone, treble, and bass. To make it even better, you can light up the analog level meters as they have a pleasant LED light installed.
In order to use the device's built-in headphone amplifier feature, the amplifier contains a 6.35mm phone socket. Let's take a closer look at the details, as well as the pros and cons.
Yamaha A-S1200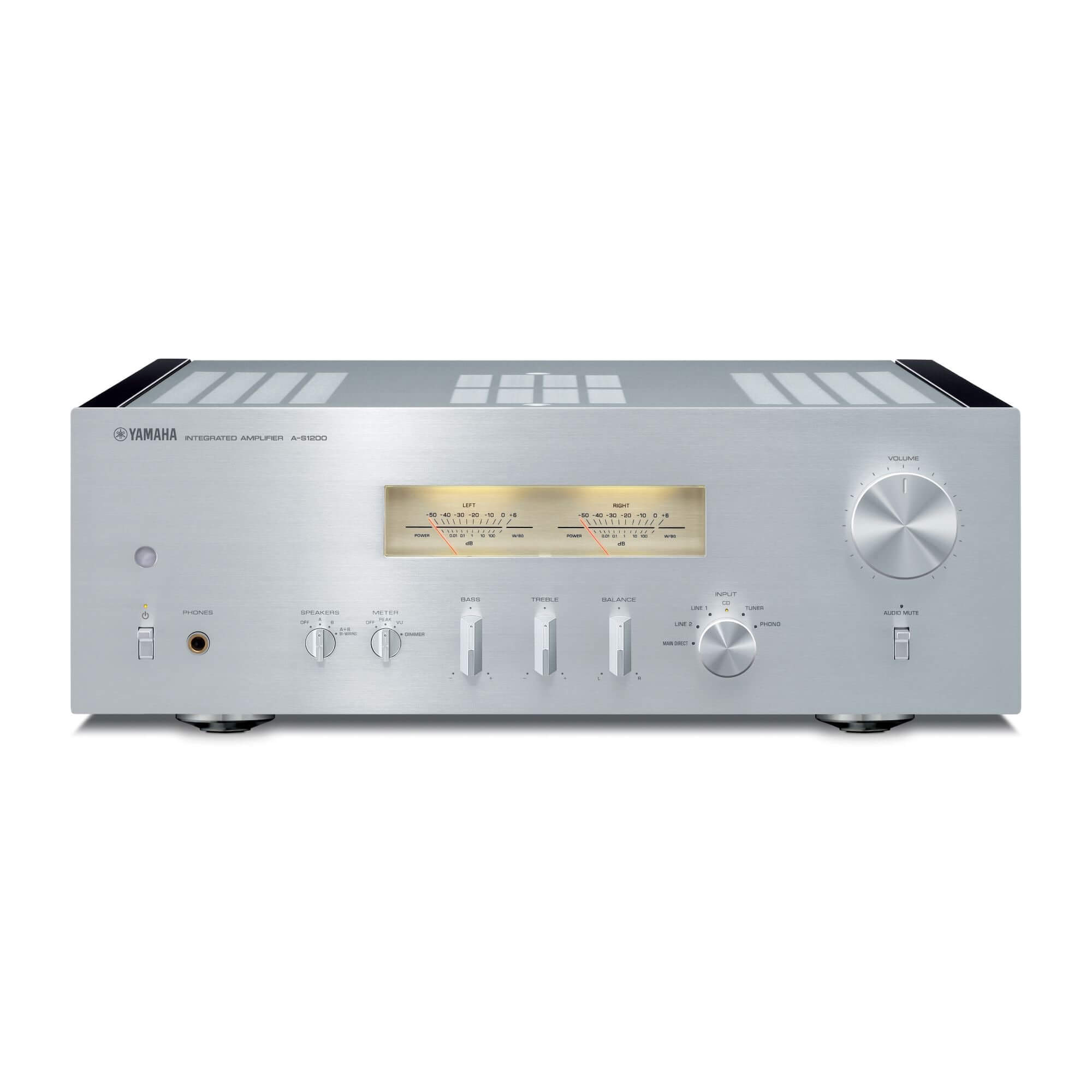 Pros
Great build quality
Clear sound tone
Analog output meters
Cons
Knobs don't light up, only the meters
Some may find the user guide unclear
How Are They Different?
Just like those two systems have similar qualities, there are also some that set them apart. Let's take a look at the things that make them stand out.
Technics SU-G700 Has Built-in Headphones Amplifier
The Technics SU-G700 includes a built-in headphone amplifier, unlike the Yamaha A-S1200. No matter what the load resistance of the headphones is, it's capable of delivering music. It does so with little noise and a broad frequency range thanks to that feature. Here's how it works:
A high-grade operational amplifier boosts the power.
Then, an operational amplifier with high current-supply capability increases the current.
Next, the high-grade PWM signal output from the JENO Engine turns to analog with high precision.
Now, the headphones are all set up and ready to use.
Yamaha A-S1200's Toroidal Transformer
The Technics system is made up of three sections. To prevent interference, there are barriers between the circuit blocks.
The build of the Yamaha A-S1200 is different, though. These devices have a sizable 625VA toroidal transformer with low resistance. Its function is to make sure there is no data loss due to frequency fluctuations.
Technics SU-G700's JENO Engine
The SU-G700 is JENO Engine-based that uses complete digital amplification. It neutralizes the instability by re-clocking the input signals. Then, they push the jitter into the high-frequency range. This creates a smoother stream and allows you to enjoy music with no interference.
Yamaha A-S1200's VU Meter Has LED Light
Though it might only be a slight difference, it might influence your choice after all. Even though both systems contain VU meters, the Yamaha unit has a distinct feature. It has a LED light option that improves the meter's readability.
If you intend to use the amplifier in low light, the level meters' lighted LED may be helpful, as it gives off a clear view.
Related Comparison: KT88 vs. KT66 head-to-head
How Are They Similar?
Both the Yamaha A-S1200 and Technics SU-G700 are excellent amplifiers. They have many similarities that make them the best in the market. Let's take a quick look to see what features they have in common.
Integrated Amplifiers
For starters, both are integrated amplifiers. Let's look at what amplifiers are in order to better understand it. A sound amplifier is an electronic device that enhances audio outputs. It improves, filters, and intensifies the sounds for high audio quality.
These amplifiers are available in several types. You can buy a preamplifier and power amplifier separately or an integrated amplifier that combines the two. These are wonderful since they offer a variety of wired and wireless networking options, making them more dependable.
Good Build and Sound Quality
Both of these devices have a great build and sound quality. They're of high-quality materials. This aids in running effectively the audio system's other components. As a result, the system will guarantee that the sound produced is of the highest quality.
Despite the fact that the two units' specifications differ, their designs are both great, allowing you to listen to music without any issues.
For instance, the amplifiers were intended to stop jitter and noise from interfering with your audio streaming. As a result, they're silent, and frequency fluctuations are seldom audible.
Also, both allow any set of speakers to connect, which is another similarity between the two models. Therefore, you'll enjoy streaming music with your preferred speakers.
Volume Units
Volume Units, or VU, are units of volume that were originally established for use with telephone and radio transmission in 1939. They depict the signal strength in audio gear.
The VU meter is so important for music production that current DAWs have plugin emulations to showcase it. Fortunately, both systems have that capability. Hence, the VU will always inform you of the audio signal's average volume at any given time.
Some people find this feature to be essential. It aids in establishing signal levels to prevent overloading, interference, and distortion.
What's Better About Technics SU-G700?
Many things make the Technics SU-G700 distinct. You shouldn't overlook its Load Adaptive Phase Calibration (LAPC) circuit, which is a fantastic feature.
It ensures appropriate gain and phase features for any kind of speaker and aids in optimizing the output characteristics of the amplifiers. The amplifier does this by reducing the irregularities in switching frequency brought on by load shifting.
Recommended: IFi Zen Phono Vs. Schiit Mani
What's Better About Yamaha A-S1200?
The toroidal transformer in the Yamaha A-S1200 is a true game changer. In comparison to other traditional transformers, it is more compact, lightweight, and effective.
Additionally, the transformer generates substantially lower stray magnetic energy, which reduces the rate of fluctuation. This way, you can enjoy listening to your music without any interference.
Who Should Get the Technics SU-G700?
The Technics SU-G700 is a wonderful option for you if you want a simplistic amplifier, as it's an easy-to-use amplifier. Yet, it also gives you some worthwhile professional features if you're an audiophile. It has a strong build and is distinct and coherent.
Additionally, the built-in headphones amplifier isn't something you'd want to miss.
Who Should Get the Yamaha A-S1200?
If you want a more professional amplifier, then opt for the Yamaha A-S1200. The system has a lovely vintage design while being professionally constructed. The bass is strong and tight, making the sound quality have a great tone.
In addition, the VU meter's light makes a great addition to the device.