Audio Technica and Crosley seem to approach vintage music from very different perspectives.
The former is all about sound quality and premium hardware, while the latter is a sensory and cultural experience. It has a visual component, tons of nostalgia, and a unique audio effect.
The following is a detailed comparison of Audio Technica vs. Crosley. Let's see how this plays out!
Audio Technica vs. Crosley Overview
Audio Technica turntables provide exceptional sound quality, durable hardware, and an elegant appearance. In comparison, Crosley is a decorative statement with unique retro designs. Its sound isn't too superior and actually comes across as a bit raw. However, Crosley is sold at a tempting price that attracts many users.
What Is Audio Technica?
In the early1960s, turntables managed to spread all kinds of music outside the limits of music halls and live performances. It was still a costly matter though.
At that time, Hideo Matsushita was a curator at the Tokyo Bridgestone Museum of Art. He loved music and held various listening events for the visitors. He wanted everyone to experience different tunes on the Museum's turntable.
The audience was in awe of the sound quality and beauty of the music. However, they could only get access to that music at the museum.
Around 1962, Matsushita took a step further, and made his first Audio Technica device; the phono cartridge, AT-1. That was all done in his flat in Shinjuku, Tokyo. From then on, he was on a serious quest to make audio devices that everyone could afford.
The flagship of the Audio Technica turntables is the AT-LPW50PB fully manual belt-drive turntable.
The entry-level equipment is also quite awesome, and many audiophiles consider them turntables for serious enthusiasts. The AT-LP60XBT fully automatic wireless belt-drive turntable is a good example.
The best feature of Audio Technica turntables is their surreal sound quality, reliable components, and high connectivity. You also get to choose between the fully automated, USB-supported models, and the totally manual basic units. Hideo Matsushita
The company also makes headphones, microphones, cartridges, and various other prime-quality commercial audio equipment.
What Is Crosley?
Crosley is the new version of an old company, by the same name, that was founded a century ago! The original Crosley operated in the years between 1921 and 1956. The company closed its doors under the pressure of the Great Depression and two world wars.
In 1992, Bo LeMastus, the well-known entrepreneur, team owner, and professional racer decided to resume the audio electronics line.
Currently, Crosley is a big name in the field of making turntables, jukeboxes, and radios. One of their outstanding achievements is the "Vinyl Rocket", which hit the markets in 2017. This is a vinyl jukebox that contains 70+ tracks on double-sided, seven-inch, records.
Naturally, the tech used for creating these jukebox vinyls isn't the traditional method of making records. It's a hybrid model of old materials and ultra-modern digital tech.
Related: Crosley Cruiser vs. Voyager
Crosley turntables are famous for their huge variety of appearances, sizes, and specs. Their audio devices are mostly budget-friendly. This is why some people have some doubts about the quality of the turntables. User experiences frequently say otherwise though.
The most popular turntables from Crosley include the MINI CRUISER, the CRUISER PLUS, and the state-of-the-art C100 Turntable.
How Are Audio Technica and Crosley Different?
Many audiophiles wouldn't use Audio Technica and Crosley in the same sentence! These two brands are pretty much polar opposites. From what they stand for, to the kind of audience they attract.
Here are some of the basic differences between Audio Technica and Crosley.
Sound Quality
The brilliant sound quality that you can get from Audio Technica turntables is hard to find in any other brand.
The sensitive components and careful design give faithful renderings to the original music. Additionally, the purity of the signal places less demand on the preamp or speakers. It's THAT good.
Crosley is more into the show than the substance. The sound quality is rather tinny and robotic, but that's not accidental. In fact, the users of these turntables are quite happy with the 'vintage' sounds they get from their retro devices.
Related: Pro-Ject Debut Carbon vs EVO
Durability
Audio Technica builds rugged devices that stay in mint condition for years and years. The delicate appearance of these turntables doesn't really reveal the high strength of the components. But the users know.
In sharp comparison, Crosley's structure is pretty flimsy and fragile. Then again, the initial investment in these turntables isn't too high.
Price
Audio Technica comes with a higher price tag than Crosley, which is expected. The prime quality components and elaborate designs of the Audio Technica turntables justify that difference.
Appearance
Audio Technica often goes for the chic and sleek. The surfaces are shiny, minimalistic, and smooth. This is a look that appeals to audiophiles with evidently refined tastes. And it suits the sound quality you'd get.
Crosley jumped with both feet into the retro antique vibe. The models reflect the Art Deco extreme colors, sharp lines, and audacious prints. There are designs that bring back the 30s, 60s, and 70s, with all their glam.
How Are Audio Technica and Crosley Similar?
It's an undisputed truth that Audio Technica and Crosley are like night and day. However, there are some similarities between the two brands.
Upgradability
The concept of upgradability allows beginners to evolve and develop their audio platforms as they become more seasoned.
This is an important value for both companies.
Connectivity
The flexibility that comes with higher connectivity is a feature that both brands decide to provide.
You can add preamps, speakers, or hook up the turntable to your laptop. This is not an integral part o all their models, but if you need it, you can get it.
Accessibility
Audio Technica and Crosley were keen on making turntables accessible to the broadest possible base of users.
Evidently, they both succeeded with flying colors!
What's Better About Audio Technica?
There's no denying that Crosley makes some pretty decent turntables. But if you're looking for the best of the best, I'd personally recommend you go with Audio Technica. Here's why:
Audio Technica Turntables Are Built to Last!
They're made with high-quality materials and construction, so you can be sure your turntable will be around for years (unlike a Crosley, which might start falling apart after a year or two).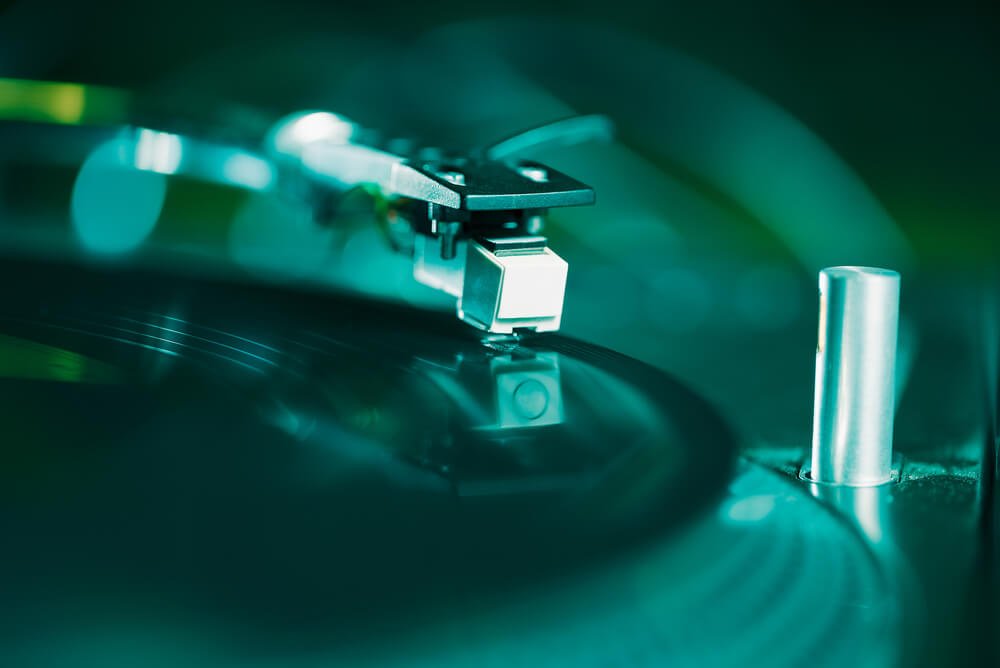 Audio Quality Is Vital to Serious Vinyl Lovers!
As a hardcore vinyl music listening lover, I know that audio quality is king and that Audio Technica has it in spades!
Crosley turntables might be okay for casual listening, but if you want to really enjoy your record collection, you need an Audio Technica turntable. In my opinion, the superior sound quality is definitely worth the extra money.
Audio Technica's Features Are Superior!
Some features and benefits are exclusive to Audio Technica and not to Corsely's. If you want to be able to customize your turntable setup, Audio Technica is the way to go.
From detachable dust covers to different speed settings, they have everything you need to get the most out of your vinyl listening experience.
So what's better about Audio Technica? Everything! If you're serious about your music, there's simply no better choice.
What's Better About Crosley?
There's no doubt that Audio Technica makes excellent turntables. But Crosley might be a better option if you're looking for something unique. Here's why:
It's All About the Retro Aesthetic!
The Crosley turntables have a more retro look that will give your home a chic, vintage vibe, so it's perfect if you're looking for a truly retro experience.
Crosley turntables are just plain fun. From the bright colors to the quirky designs, these turntables will surely put a smile on your face.
They're Easy on the Pocket!
The Crosley turntables tend to be more affordable than Audio Technica models, so you can save a few bucks without sacrificing much audio quality.
The Plug & Play Concept
Built-in Bluetooth speakers and USB ports for easy digital recording are some of the great features of Crosley turntables.
Who Should Get Audio Technica and Why?
Audio Technica is a great choice for the picky audiophile, as well as, the serious beginner. The setup isn't too difficult, so folks across the board can get it good and ready to play.
Additionally, there's a wide variety of turntable models from the totally manual to the fully automated, and everything in between.
There are several options for higher connectivity via USB ports to speakers and digital recorders for archiving. Additionally, some models are easily upgradable to more advanced hardware.
The sleek appearance and sturdy frame of the Audio Technica turntables speak to audiophiles from the early twenties and up. These devices look good and deliver incomparable sound quality.
Additionally, many DJs work with the Audio Technica racks, with the prime quality headphones and all.
They swear by the sensitivity these devices have to the slightest nuance in music. And the best part is that the signal is so pure and strong, thus, further stages of amplification just enhance it. There's no place for harshness, coarseness, or tinny sounds.
Users also read: Technics SU-G700 Vs Yamaha A-S1200
Who Should Get Crosley and Why?
Crosley is a highly decorative retro item that most people use for its artistic value, rather than for its audio performance.
It's an eye-catching turntable with loads of charm that's hard to resist! Interestingly, Crosley made some of its biggest sales in Fashion stores. Crosley's partnership with Urban Outfitters was a particularly successful step.
As a matter of fact, Crosley presented a new model every year that went with the current fashion trends. And that, naturally, resulted in huge sales of turntables.
The target demographic is always the under-25 youth, including kids, who are fascinated by the turntable scene. That's why the turntables contain 70s retro prints, and Art Deco designs, in addition to Mickey Mouse or Peanuts themes!
The energetic designs, unique appearance, affordable prices, and easy installation are some of the reasons why the younger generation is really into Crosley's turntables.
It's worth noting that the retro look extends a bit to the sound timbre. Crosley's hardware is known for delivering tunes that seem to be played by a gramophone, despite the modern digital parts under the hood.
Many vintage music enthusiasts consider this a feature rather than a bug, as it adds to the authenticity of these turntables.