Turntables have many elements to them that ensure the sound quality is great. One of these features is the stylus or needle. This component needs to be immaculate in order to read the record without any interruptions.
As a result, you'll need to invest in a quality stylus that will enable you to have a seamless experience. One brand that offers great styluses is Audio Technica. Making a decision about which model to buy could be challenging given the variety of options available.
For the best experience, you should consider the ATN3600 and AT3600L. Let's take a closer look at them both.
Audio Technica ATN3600 vs AT3600L Overview
Both ATN3600 and AT3600L share some comparable qualities. Each of them has the ability to be upgraded for better audio quality. Additionally, they're conical styluses, which many people like.
Besides that, they differ from one another in a few ways. The tracking force weight is different. Moreover, the compatible cartridges vary.
What Is Audio Technica ATN3600?
Best Overall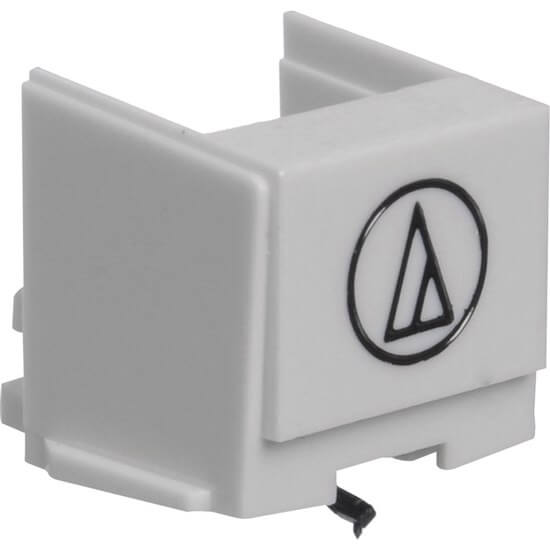 Pros
Compatible with many different cartridges
Inexpensive
Great sound quality
Cons
 Could be a little light to some people's preferences
If you're seeking a replacement stylus, the Audio Technica ATN3600 is a good option. It has an ABS cantilever that's strengthened with carbon fiber and a 0.6 mil conical stylus.
The stylus has a wide radius due to its design. As a result, it tracks fewer of the low-frequency, shorter groove modulations. These styluses are the least expensive ones available in the market. Hence, they're the most popular and widely utilized stylus.
The frequency response of the stylus is 20 Hz–20k Hz, which is regarded as a full-range response. In case you don't know, the frequency response is a measurement of the sound spectrum that the cartridge will reliably recreate.
The tone quality of the record will differ when there is a frequency response problem. Therefore, it's an important element of the turntable.
The stylus' tracking force is 1.5-2.5 g. This weight is ideal since it sits on the record at the suitable weight. Because of the weight balance, it generates the finest audio and shields the record from damage.
Related: Rega Planar 1 Vs 2
Numerous cartridge types are compatible with the AT-3600 needles. Some of the suitable cartridges include:
AT-90
AT-91
AT-2001
AT-2002
AT-2003
AT-2004
AT-2005
AT-2006
AT-3000
AT-3601
AT-3626
AT-3650
AT-3651
AT-3652
What Is Audio Technica AT3600L?
Best Overall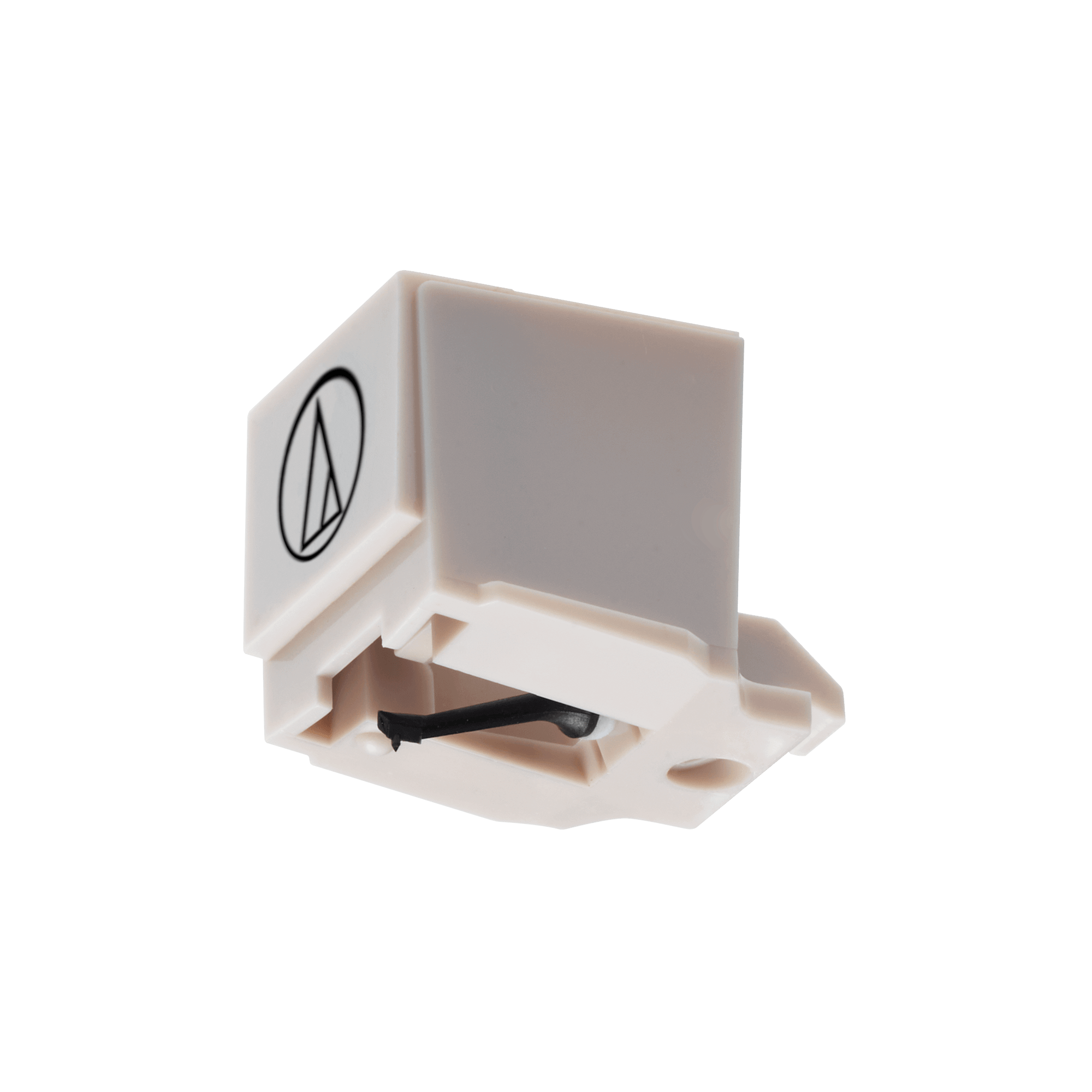 Pros
Great tone
Easy to remove
Affordable
Cons
 Relatively heavy tracing force
Another great product to consider is the Audio Technica AT3600L. It weighs 0.1 lb and has a 0.6 mil conical stylus. For firm contact with the groove, it also incorporates a cantilever made of good tensile carbon fiber.
This stylus is a great replacement stylus for many turntables, including the AT-LP60X, AT-LP60XBT, and AT-LP60XBT-USB systems.
Plus, this model can accommodate other systems and not just Audio Technica products. For example, you can add it to the Sony PS-LX300 turntable.
This stylus' frequency response ranges from 20Hz to 20kHz, which also makes it a full-range response. Your turntable can replicate a larger range of audible music the greater its range is. A full-range response is, therefore, quite beneficial for your listening experience.
The stylus is well known for being simple to install and use as well. All you need to do is slant the new stylus assembly slightly into the cartridge. The gap in the cartridge body should engage the hook on the stylus's base.
Once the stylus component is completely inserted into the cartridge, it'll snap into position.
It's just as simple to remove the stylus too. Simply press the sides and remove the previous stylus. Then, while holding it aligned to the tone arm, pull the stylus away from the cartridge. This is to prevent any damage to the cartridge.
If you'd like to use this stylus, it's compatible with these cartridges:
AT3600
AT3600L
AT3601
AT3651
AT3650L
AT3650C
AT3650
AT3626
How Are They Different?
The two styluses have many similar qualities. Yet, they also are distinct because of a few variations.
To further understand how these differences work, let's look at them more closely.
Tracking Force
One thing both styluses differ from is the needed tracking force. The tracking force refers to how heavily the stylus of your record player rests on the vinyl. A suitable stylus weight is crucial since it can produce the best sound and guard against record damage.
The pressure from the grooves will toss the cartridge upwards if the tracking force is too weak. This will cause the record to skip, and it might even harm the vinyl.
However, if the weight is too heavy, the stylus will press down on the disc too firmly. More distortion will result from this, possibly harming the record.
The necessary weight for these styluses to rest on the record varies. The tracking force of the ATN3600 is 1.5–2.5 g, whereas that of the AT3600L is 2.5–3.5 g.
This indicates that the AT3600L is comparatively hefty, which could have a slight influence on the sound quality. However, if you want a smooth response, you can add more capacitance. Typically, the ideal capacitance range is 100 to 200 pF.
Compatibility With Other Cartridges
There are many types of record player needles. Therefore, they aren't all the same and can't be universal. That is because different types fit differently on turntables.
Nevertheless, one of the great things about these two styluses is that they're compatible with many cartridges. They can't be used with the same kinds of cartridges, though.
For instance, the AT-90 and AT-2001 are both compatible with the ATN3600. However, the AT3600L is only compatible with most of the AT3600's cartridges. Even though the ATN3600 is also compatible with the AT3600's cartridges, the model types vary.
How Are They Similar?
In many aspects, the ATN3600 and AT3600L are similar. They appear to be some of the finest in the market based on the features they offer. Let's quickly look at the qualities they share in common.
Can Be Upgraded
You can upgrade your stylus to improve the sound quality of your turntable. Thankfully, both styluses have this option available.
Before fully wearing out, the stylus can last somewhere between 200 and 2,000 hours. If you start hearing any distortion, cracking, or buzzing, then it may be time for you to change your stylus with a new one.
You'll hear a difference in the sound quality and less skipping after replacing your stylus.
Must read: Pro-Ject Debut Carbon Evo vs. Rega Planar 1
Since they're easily replaceable and inexpensive, you can just purchase another stylus of the same model.
Conical Stylus
These two styluses happen to be conical. Since they feature a spherical tip, they have a significantly wider radius than other varieties. This way, they cover the groove well. The stylus tracks less of the groove then, which greatly minimizes noise.
People are also drawn to the styluses because they're reasonably priced.
The conical shape works best in turntables with tonearms that provide greater tracking forces. They're also useful for tone arms without a cartridge tilt control.
What's Better About Audio Technica ATN3600?
When it comes to the weight, the Audio Technica atn3600 is much less heavy. The stylus tip will be more securely set in the record groove, generate fewer distortion, and won't affect the record greatly.
Additionally, you can listen to the subtle details and noises that you normally wouldn't hear.
Moreover, compared to the AT3600L, the Audio Technica ATN3600 supports a lot more turntables. As a result, you can use this stylus with multiple devices and still get high-quality sound.
What's Better About Audio Technica AT3600L?
Even though both styluses are relatively similar, the AT3600L has a few advantages.
Connecting this stylus to the cartridge is quite simple. It requires only a few simple steps and takes about 10 minutes to complete. That makes performing routine turntable maintenance easy.
It's ideal for everyday listening because it lasts a long time and keeps up the good sound quality too.
Who Should Get the Audio Technica ATN3600 (And Why)?
The AT3600 is a great choice if you're just starting out with turntables. It's best for starter systems and basic use. The stylus is also compact-sized and produces a clear, precise, and rich sound.
This model is wonderful because it's reasonably priced, too. This makes it ideal as a backup cartridge for scratched and worn-out records.
The AT3600 also has a good conical stylus that plays more challenging LPs with ease. Plus, it's excellent for daily usage because of its durability.
Who Should Get the Audio Technica AT3600L (And Why)?
The AT3600L is the stylus to use if you want something robust and long-lasting. Due to its components, this stylus is especially excellent for experienced DJs. It looks great and tracks smoothly, and it's really affordable.
It may function on various Sony turntables as well. This is excellent because Sony doesn't produce needles or cartridges for their turntables. Additionally, if you enjoy strong tracking, this stylus will be useful to you.