Planar 1 and Planar 2 are two of Rega's most popular turntables. They've been around for decades, with the first variants dating as far back as 1975. Today, they're considered some of the best entry-level turntables with their sleek, minimalist design and full-bodied sound.
If you're looking to get your hands on a Planar turntable, you're probably wondering if you should go for the "cheaper" model—the Planar 1—or pay several extra dollars for the Planar 2. But Rega Planar 1 vs 2: Which is actually better? Is the Planar 2 even worth the upgrade?
Rega Planar 1 vs 2: Which Turntable Should You Get?
Rega Planar 1 and Planar 2 are two of Rega's oldest turntables, released in the mid-70s. Both turntables have undergone massive changes since then, and continue to remain some of the best entry-level options in the market.
Planar 2 is a direct upgrade to Planar 1. It has a heavier platter, a more expensive RB220 tonearm, and a more open and defined soundstage.
What Is Rega Planar 1?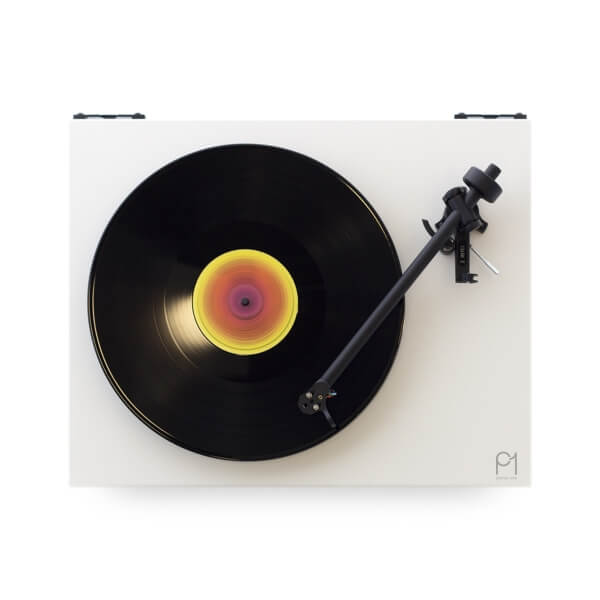 Technical Specifications
Tonearm: RB110 tonearm
Platter: Phenolic resin platter
Motor: 24 V low noise motor
Cartridge: Carbon moving magnet
Dimensions: (W x H x D)
447 x 117 x 360 mm
Weight: 9.25 lbs
Rega Planar 1 is one of Rega's oldest and most iconic turntables. It's the first installment of the Planar Series, released back in April 1975.
With its eye-catching aluminum platter and wooden edging, the original Planar 1 looked as unique as it sounded. But since it was advertised as a limited edition, only around 200 units were ever produced. Planar 2 was released a year after, followed by Planar 3 in 1977.
As Rega continued to expand and improve, Planar 1 was placed on the back burner for several decades. It wasn't completely abandoned but it wasn't prioritized, either. That is until 2005—35 years after the original Planar was released.
Related: U-Turn Vs. Fluance
In an unexpected turn of events, Rega unveiled the new-and-improved Planar 1. It was completely different from the original version, both in features and aesthetics.
The re-release was a great success, and became especially popular with budget-conscious users. Its minimalist design and plug-and-play function made it a go-to turntable for beginner audiophiles.
In the decade thereafter, Planar 1 has been refined on a number of occasions. The MDF platter was upgraded to a Phenolic resin platter, which was non-magnetic, non-resonant, non-magnetic, and well-balanced.
The old tonearm was replaced with an RB110 with precision bearings, and the belt-drive vinyl-spinner was fitted with an EBLT belt. And those are just the tip of the iceberg.
Today, Planar 1 rivals some of the industry's mid-range turntables. Rega stayed true to the minimalist aesthetic, preferring to let the sound do the talking.
What Is Rega Planar 2?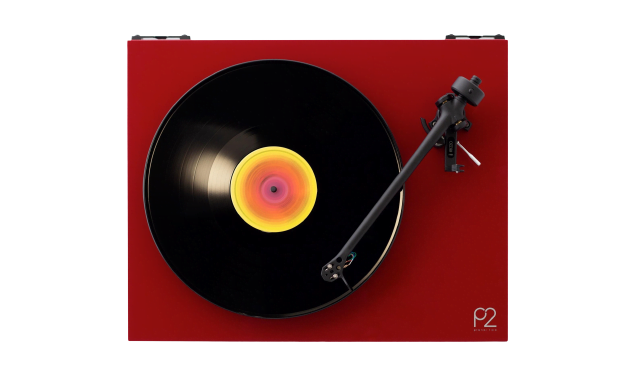 Technical Specifications
Tonearm: RB220 tonearm
Platter: Optiwhite 10mm float glass
Motor: 24 V low noise motor
Cartridge: Carbon moving magnet
Dimensions: (W x H x D)
447 x 117 x 360 mm
Weight: 12.12 lbs
Released in 1976, the Rega Planar 2 is the second installment of the Planar Series. It came out a year after Planar 1, advertised as the upgraded version of the latter.
Like Planar 1, Planar 2 has undergone numerous changes since its release. In fact, the only features that remained from the '76 variant are the plastic moldings for the system's dust cover hinges and the drive belt.
Today's models feature an acrylic-laminated plinth, a newly-designed central bearing, a powerful 24V low-noise motor, and a floating glass platter with Rega's unique 'Optiwhite' design. Rega also replaced the old S-shaped tonearm with the upgraded RB220 tonearm, which was carefully optimized for top-tier performance.
Planar 2 is targeted toward newcomers that enjoy clean aesthetics and vinyl with minimal fuss. Its no-nonsense set-up makes it a top choice with audiophiles willing to spend a couple of extra hundred dollars for an upgraded version of the Planar 1.
How Are Rega Planar 1 and Rega Planar 2 Similar?
Before I discuss the differences between Planar 1 and Planar 2, I'll lay out all the similarities between the two products. That way, you'll be able to properly compare the two when making a final decision.
Plinth, Feet, and Dust Cover
The plinth on Planar 1 and Planar 2 are nearly identical. They're both made with high-pressure acrylic laminate, with the only difference being that it sits on particle board on Planar 1 and dense MDF on Planar 2.
Moreover, they share the same newly-improved feet, both with the purpose of reducing vibration pick-up and increasing stability. Likewise, both come with a clear GPPS (General Purpose Polystyrene) dust cover, which is common on entry-level turntables.
Hub
The hub on both the Planar 1 and 2 feature polycarbonate Makrolon, a robust but lightweight thermoplastic that's not only impact-resistant but also flame-retardant.
As for the spindle, it's made of high-strength EN31 steel alloy on both systems.
Motor
Planar 1 and 2 are equipped with a 24-volt low-noise motor and control board. This motor is responsible for keeping consistent platter speeds and driving the CNC aluminum drive pulley for smooth operation. It also reduces any unwanted vibration that travels through the plinth.
Phono Cartridge
Both systems come with a Rega Carbon phono cartridge, which is a carbon cantilever magnet cartridge that delivers balanced tonal control and punchy performance.
It has a conical profile, a tracking pressure of 2 to 3 grams, and an output of 2.5 mV at 1 kHz. It's removable, making it simple and easy to replace if need be.
Related: Rega Planar 1 vs. Pro-Ject Debut Carbon Evo
Speed Options
When it comes to speed, Planar 1 and 2 feature speeds between 33 1/3 and 45 RPM.
Both are belt-drive turntables, meaning a belt is used to spin the turntable platter. In both cases, you'll need to lift the platter and manually move the drive on the assigned motor speed to change speeds.
Pre-Amp
A pre-amp, also known as the phono stage, converts signals from phono (i.e., the turntable's signal) to digital (i.e., the Sonos' signal). It boosts weak signals from the deck's cartridge and also provides standard equalization to correct sonic imbalances.
Unfortunately, both Planar 1 and Planar 2 don't come with a built-in pre-amp.
Though expected on an entry-level turntable, this is still a bit disappointing. The good news is that both support external phono preamps, which you can get at a decently budget-friendly price.
How Are Rega Planar 1 and Rega Planar 2 Different?
The Rega Planar 2 costs several hundred dollars more than the Planar 1, but it does have several notable upgrades that might be worth the extra cost.
Platter
The platter is one of the most important components of a turntable, as it's the spinning surface on which a record is placed. It plays a crucial role in maintaining speed consistency and preventing vibrations from reaching the stylus.
Planar 1's platter is made from a 22mm phenolic material with a flywheel effect that contributes to improved speed stability.
On the other hand, the Planar 2 is designed with an Optiwhite 10mm float glass, which improves speed accuracy as well as stability.
Tonearm
Rega is known for its top-tier tonearms, which is evident with both Planar 1 and Planar 2.
Planar 1 comes with a two-piece RB110 tonearm with ultra-low friction bearings, while the Planar 2 features a one-piece RB220 tonearm with zero tolerance bearings.
The RB220 tonearm provides more rigidity than the RB110 tonearm. It also allows the use of a wide range of cartridges without compromising the ease of set-up.
Sound Performance
Planar 1 has a traditional Rega sound: dynamic and detailed, with impeccable timing.
The RB110 tonearm enhances the system's bass quality and the AT95 cartridge balances the treble snap. It doesn't have that mid-range warmth that many associate with vinyl turntables, but it still produces a smooth and detailed sound that's nothing short of impressive.
Though Planar 1 doesn't disappoint in this aspect, the difference in sound between the two systems is undeniable.
Planar 2 is much more open and defined, with a noticeably bigger soundstage. Additionally, individual instruments are more detailed and "separated" within the recording, allowing listeners to appreciate every instrument used in the song.
Using the same amp and speakers, I've noticed Planar 2's frequency range is more extended at both ends within the record.
Casual listeners may not notice the difference immediately, but audiophiles will likely notice it straight away.
The quality of sound isn't necessarily "poorer" in Planar 1, but it isn't as vibrant and warm as in Planar 2.
Users Also Read: Pro-Ject Debut Carbon vs EVO
What's Better About Rega Planar 1?
Planar 1 is a great entry-level turntable with impressive features, but it's outclassed by Planar 2. This doesn't mean that it's the "lesser" option, however; it's a no-brainer for casual listeners and budget-conscious audiophiles since it's several hundred dollars cheaper than the Planar 2.
The difference in sound and performance isn't massive and some issues can be fixed with an external setup. It delivers excellent accuracy and speed performance, and it's steadier and smoother than most turntables at this price point.
The sound isn't as high-quality or detailed as Planar 2, but it delivers a satisfactory user experience overall.
What's Better About Rega Planar 2?
Planar 2 is an upgraded version of Planar 1, so it's better than the latter in almost every aspect.
It's made with a high-resistance Optiwhite platter, which boosts stability and speed accuracy more than the Planar 1.
It also has an RB220 tonearm with zero tolerance bearings, which not only allows the use of different-sized cartridges but also improves sound performance overall.
Speaking of sound performance, this is where the Planar 2 solidly outshines the Planar 1.
The difference might be negligible to a casual listener, but the emphasis on detail, warmth, bass, and treble are all welcomed by a dedicated audiophile.
It's big-sounding enough for heart-thumping pop melodies and electronic soundscapes, but warm enough for classical, jazz, and acoustic songs.
Who Should Get Planar 1 (And Why)?
Planar 1 is a brilliant choice for beginner audiophiles looking for a solid entry-level turntable.
It delivers a versatile sound and plays nearly any genre with ease without affecting the quality all that much. It has decent treble and bass, and though not comparable to the Planar 2, it's still a solid option if you're looking to save several hundred dollars.
Similarly, this turntable is also suited for listeners looking for a plug-and-play setup with minimal controls.
Though Planar 2 is just as easy to use, it does require a little more tonearm setup.
That isn't an issue with Planar 1. With Planar 1, all you really have to do is slide on the counterweight, remove the guard on the stylus, and plug the system into a power supply. That's it—you're ready to play!
Who Should Get Planar 2 (And Why)?
Whenever people compare Planar 1 and Planar 2, one question comes to mind: is the upgrade worth it?
It still falls in the entry-level category of under $1,000, but Planar 2 is significantly costlier than Planar 1. Because of this, not many are willing to fork over several hundred dollars for simple upgrades that'll go unnoticed by an average listener.
But if you're reading this article, you're likely not just some "average listener." You want the best of the best—and that's what the Planar 2 offers to the table. It's a couple of leagues better than the Planar 1, in both sound and performance. It's almost like comparing an iPhone to its Pro Max variant.
Planar 2 is best suited for audiophiles and listeners who appreciate the high-quality sound. It has a better tonearm, with a continuous one-piece casting. This offers sounder performance at high frequencies and greater rigidity, which contributes to improved stability and speed.
On top of that, Planar 2 gives you a lot of flexibility with cartridges. So if you're one to experiment with your cartridge setup, go with Planar 2 as Planar 1 doesn't have this feature.