A cartridge upgrade is one of the best things you can do for your turntable. Your turntable will thank you, and you'll thank us for the recommendation! Not to mention, the sound quality upgrade will make you feel like you have a new device altogether.
Out of all turntable cartridges on the market, the ones made by Ortofon remain a favorite of many—mainly because they're unbeatable in their price range.
To determine the best Ortofon cartridge, we tested the best sellers on the market, and we'll leave it up to you to decide. Here's a full buying guide for Ortofon cartridges.
Best Ortofon Cartridges
Before you settle on the best Ortofon cartridge, it'd be wise to check the company's top options and figure out the use of each one. Some cartridges are meant for low budgets, while some cartridges offer high upgrades, and these will likely cost you more.
Here are some of the best cartridges made by Ortofon.
1- Ortofon 2M Black Moving Magnet Cartridge – Best Overall
Ortofon 2M Black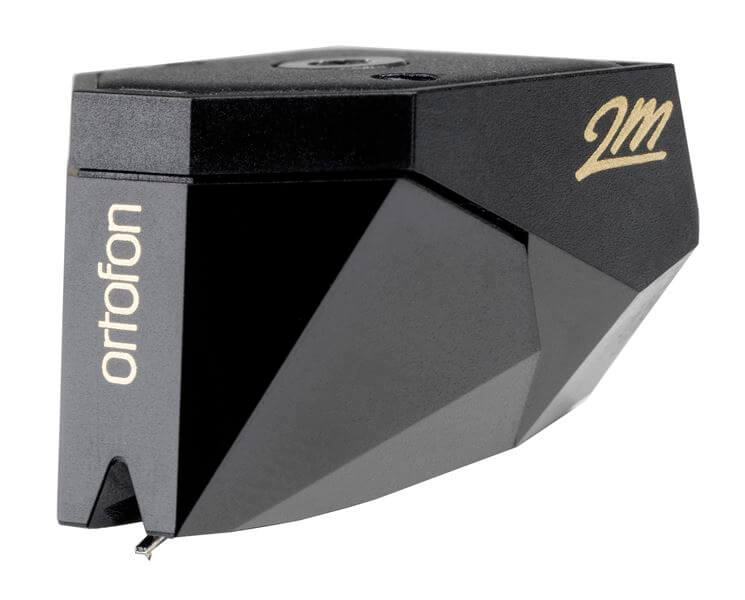 Pros
Unrivaled sound quality and detail extraction
Sounds like a moving coil cartridge
Comes with a replaceable stylus
Cons
On the expensive side of the market
If the 2M Red is at the bottom of the 2M series, the 2M Black is undoubtedly the jewel in the crown, and its high price is good evidence of that. With its detail extraction and polished Shibata diamond, it leaves no doubt in mind that it's Ortofon's best cartridge to date.
The 2M black serves as an upgrade to the Red, Blue, and Bronze cartridges of the 2M series. The manufacturers say it offers the 'best of everything,' and we like to believe that that's true. For one, it provides a universal fit for most turntables. On top of that, it features a replaceable stylus, and it provides a rich, unbeatable sound quality.
The first thing we noticed when we tried the 2M Black is its realistic sound. We've never tried a moving magnet cartridge that offered the same quality and detail extraction; it almost sounds like a moving coil cartridge. That's why it's often the choice of musicians who experience with different styles of music.
The 2M Black may be the most expensive cartridge out of the series and one of the most expensive options on the market overall, but that's only because it offers unrivaled quality. If you're only looking for the best, you'll be hard-pressed to find a better option.
2- Ortofon 2M Mono Moving Magnet Cartridge – Runner Up
Ortofon 2M Mono Moving Magnet Cartridge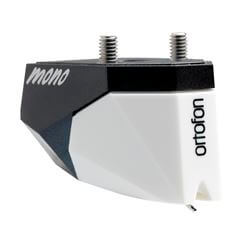 Pros
Provides a deep, clear sound
Moderate price compared to competitors
Can be used with stereo records
If you're a fan of mono records, the Ortofon 2M Mono cartridge may be the one you're looking for. According to Ortofon, it comes with an upgraded engine that offers a high level of sonic accuracy.
Like the 2M Bronze, the 2M Mono is made of Hopelex, which is a highly rigid material that offers both high durability and reduced distortion. It eliminates any unnecessary resonances, resulting in a smooth, accurate sound.
While most mono cartridges on the market can only be played with mono-specific equipment, the 2M Mono can be played on any stereo system. That's thanks to its strapped output and pair of pole pin sets.
Additionally, the cartridge features a Nude spherical stylus that's perfect for mono microgroove vinyl records.
When we tried the 2M Mono, we were initially impressed with the sound's depth on the low end. As we tried it more times, we were surprised that it sounds even better when broken in.
For the quality it produces, we'd say the 2M Mono's price is quite the bargain, considering that you can use it on stereo records.
3- Ortofon 2M Red Moving Magnet Cartridge – Best Budget Pick
Ortofon 2M Red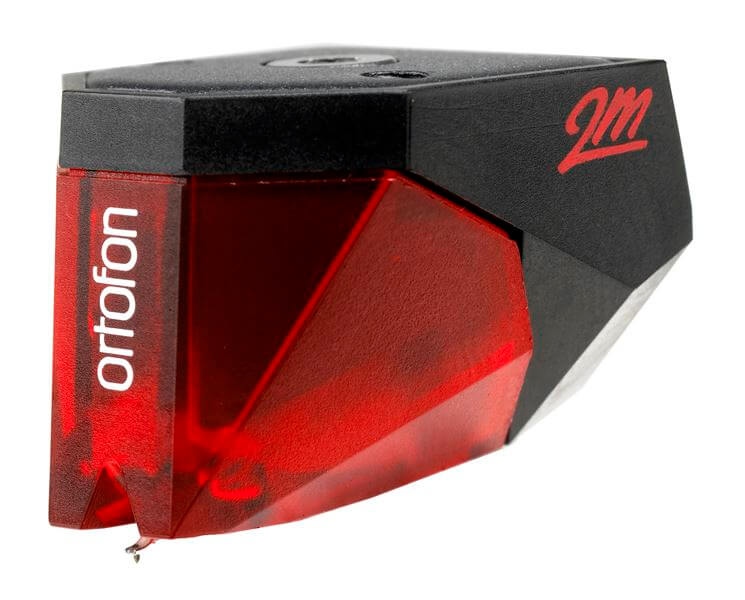 Pros
One of the most affordable cartridges on the market
Perfect for entry-level turntables
It provides a warm sound
Cons
Not the best choice for high-end turntables
It's pretty hard to find a cartridge better than Ortofon's 2M red in that price range. It's simply unbeatable, and not just because of its affordable price, but also because of its warm sound signature.
It's the most affordable cartridge in the 2M series by Ortofon, and that's probably why it's the best-seller out of them.
The Ortofon 2M is an ideal choice for your first turntable upgrade, which is why it's one of the most popular cartridges on the market for entry-level and mid-range turntables. For example, it's a perfect choice for the Technics SL-1500C and the Pro-Ject Debut Carbon Evo. But more so, it's an excellent choice for most turntables on the market because of its universal fit.
It's considered an entry-level cartridge, so it may not be a suitable choice for later upgrades. However, you can always upgrade it later on with an Ortofon 2M Blue stylus to get more detail and better overall performance.
Recommended: Ortofon 2M Red vs. Sumiko Rainier head-to-head comparison
4- Ortofon 2M Blue Moving Magnet Cartridge
Ortofon 2M Blue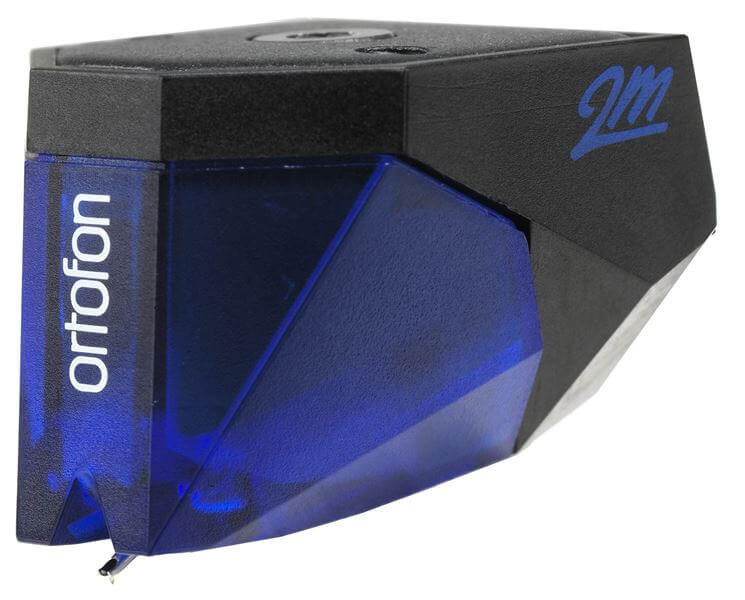 Pros
Accurate sound output
Easy to install for beginners
Excellent timing and balance
Cons
The detail can cause background noise in some cases
The 2M Blue is the midrange option out of the series. It's not as affordable as the 2M Red, nor is it as costly as its Black counterpart. It serves as an upgrade from the 2M red for midrange and affordable turntables. Its universal fit means that it'll work with most turntables, which gives it a point for versatility.
The 2M Blue's sound isn't as realistic as the 2M Black, but it's a formidable opponent thanks to its balance. It provides accurate, high-quality sound that's better than expected for its price range. Additionally, it offers great timing compared to the 2M Red.
On top of that, it comes with a replaceable stylus, so you won't have to replace the whole thing if it gets worn out. It's easy to install as well, even for beginners.
All in all, the 2M Blue is an excellent upgrade from stock cartridges. At the same time, it's not too expensive that it breaks the bank. It's a nice midrange option that provides decent sound quality.
Related: Ortofon 2M Blue Vs. Nagaoka MP 110
5- Ortofon 2M Bronze Moving Magnet Cartridge
Ortofon 2M Bronze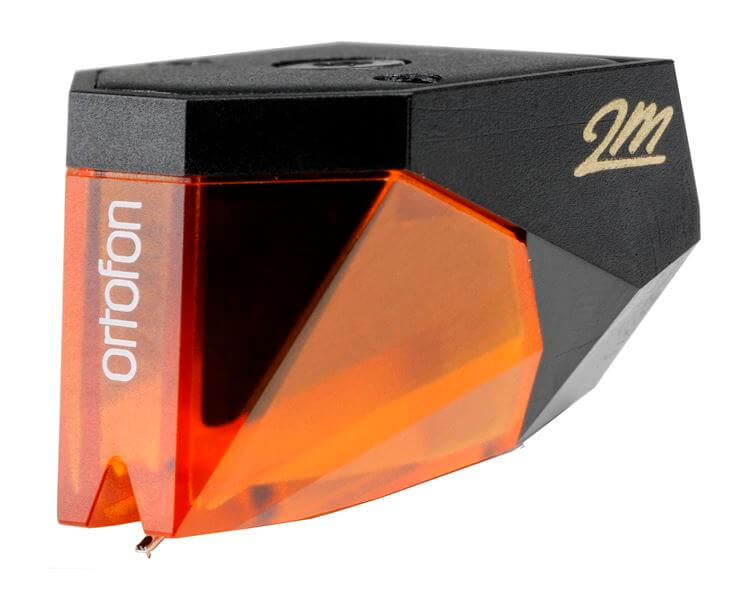 Pros
Easy to mount
Features a Fine Line stylus
Offers highly detailed sound with clarity
Cons
It doesn't sound much different from the 2M Blue
Unlike the 2M Red and the 2M Blue, the 2M Bronze features a Fine Line stylus. It's one of the few Ortofon cartridges that doesn't feature their trademark elliptical stylus.
A Fine Line stylus has the same width as an elliptical one, but it comes with a sharper tip that digs deeper into the record's grooves. That's why the 2M Bronze is made for tasteful listeners. It catches high frequencies masterfully, and it reduces distortion because of its deep digging.
The 2M Bronze is pretty easy to mount, and its universal fit should work with most turntables on the market. On top of that, it's made of a highly rigid material called Hopelex. The material is essentially a resin; it offers high temperature resistance and excellent durability. Additionally, it allows for injection molding.
A Brief About the Most Popular Ortofon Cartridge Series
Searching for Ortofon cartridges alone may not be enough to find what you're looking for. The Danish company manufactures plenty of models with different uses.
So, to help you know where to look, here's a brief about the most popular Ortofon cartridge series.
2M
2M is perhaps the most famous series of Ortofon, and it's the best-seller out of the three series on this list. It's called 2M as a creative nod to moving magnet cartridges, and as Ortofon states on the official website, the manufacturers wanted a name that's easy to remember.
The 2M series is designed to work with most turntables on the market, regarding both size and performance. The cartridges are easy to install because the series is more common among beginners, and they're inspired by diamond facets.
The 2M cartridges feature the split pole pins, Ortofon's trademark feature. These pins allow the cartridges to sound like moving coil ones because of the flat frequency response.
Generally, the best thing about the 2M cartridges is their impressive compatibility, and the midrange models are relatively affordable.
Quintet
The Quintet series by Ortofon is on the expensive side of the market—at least compared to the 2M series.
That's because the cartridges are made using high-quality materials and streamlined to fit the market's standards. Ortofon uses an ABS thermoplastic material to manufacture these cartridges. The material is known for its impact resistance and lightweight. Plus, it allows for injection molding.
The Quinet cartridges feature low internal impedance, which makes them compatible with a wide variety of turntables because of their low sensitivity to load.
On top of that, these cartridges come with screws and threaded mounting holes that make installing them a breeze.
Related: Grado Black 1 Vs. Ortofon 2M Red
MC Cadenza
If you're familiar with orchestras, you'd know that a cadenza is a part of a concert where every musical instrument stops and leaves the soloist to show off his skills.
A cadenza is often an impressive show of music, and some musicians improvise it to add even more allure to it. Maybe that's why Ortofon chose that name for one of its most elaborate series, the MC Cadenza.
The Cadenza cartridges are made using cobalt iron, which is a famous pair for magnetic cores due to its soft magnetic properties. Their housing is made of extruded aluminum, known for its durability, strength, and shiny finish.
We haven't had the luck of trying the MC Cadenza cartridges, but those who've tried them particularly praised the tonally neutral sound with a balanced mid and treble. Some users also loved how accurate the bass is, and how the cartridges offer realistic stereo listening experiences.
How to Choose the Right Cartridge for Your Turntable
Although limiting your choice to one brand makes it easier to choose, it can still be challenging to know what you need to look for in a cartridge. That's especially if it's your first time upgrading from a stock cartridge.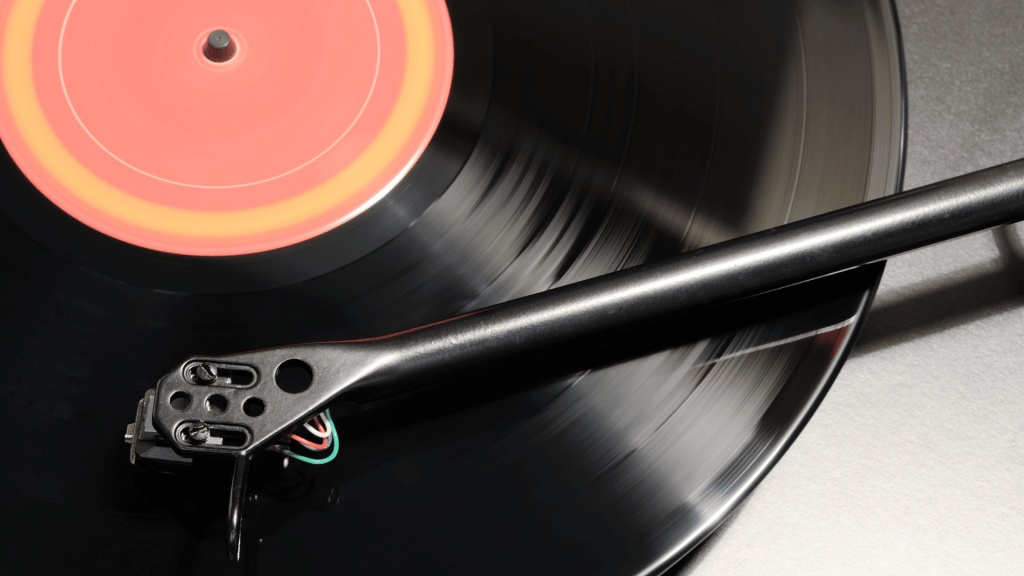 Here's how to choose the right cartridge for your turntable:
Check the Stylus Shape
A lot of beginners may not know this, but not all cartridges have the same stylus shape. Some of them have an elliptical stylus, while others have a conical one. Some less common shapes include a line contact stylus.
The conical stylus is the most common and cheapest option on the market. It has a spherical tip, and it works best with older record players.
Meanwhile, the elliptical stylus is known for its two radii; the wider front one and the side one. Elliptical styli have a better ability to track higher frequencies, and they produce more accurate sounds. They also result in lower distortion.
The 2M Red cartridges by Ortofon have an elliptical stylus, while the Black ones have a Shibata stylus. It looks the same as an elliptical one, but it has a narrower tip.
Choose the Right Cantilever
The cantilever is a narrow, rigid tube that has a magnet on its start point and a stylus on its tip. Although you may not think much of it when choosing your cartridge, it has more impact on the resulting sound than you think.
The best cartridges have stiff, light cantilevers. The lightweight helps the vibrational energy move from one end to the other without a hitch.
Other than the build, make sure to check the cantilever's material. Aluminum alloy is generally one of the best materials because it wears out slower than others. However, copper alloys are fine too, although they may be less durable.
The Final Verdict
If you're looking for an upgrade from your current cartridge, the Ortofon 2M Black is your best bet. Like the manufacturers state, it offers the best of everything. It's one of the most expensive cartridges Ortofon makes, but you won't get the same quality for a lower price.
If you're on a budget and want a higher upgrade than the 2M Red, maybe consider the 2M Blue and the 2M Bronze. Both cartridges offer a smooth, clear sound. Additionally, they're easy to install and highly durable.