My Bloody Valentine's Loveless album is one of a kind. It's a revolutionary album and is considered the defining statement of shoegaze music.
The band took about two years to make this masterpiece and get to perfection. Although this album was released in the early 90s, its fans are growing daily.
As vinyl records are getting in style, Loveless fans are eager to get their hands on the LP record of their favorite album.
But why is Loveless vinyl so expensive? In this article, we'll discuss in detail the answer to this question.
Why Is Loveless Vinyl So Expensive?
When looking for vinyl records of Loveless by My Bloody Valentine, you'll find multiple versions with different price points. Some of them can be worth hundreds of dollars, while others are more affordable.
The most expensive Loveless vinyls were the first pressings released in 1991. Because these pressings are the originals and also are rare to find, they're costly.
Luckily, My Bloody Valentine officially released the 2018 and 2021 vinyl reissues of the masterpiece album. These reissues are more affordable.
About All the Reissues of Loveless?
My Bloody Valentine's masterpiece album was released in 1991. Surprisingly, the LP of this album didn't sell well then and almost drove Creation Records to bankruptcy.
The reason for that is that the whole idea of vinyl records wasn't really appreciated in the 90s. However, vinyl records came back really strong in 2007 and don't seem to back down anytime soon.
So, more people are now into collecting vinyl. Concurrently, Loveless has gained so many fans, and everyone wants to own a legit vinyl copy of it.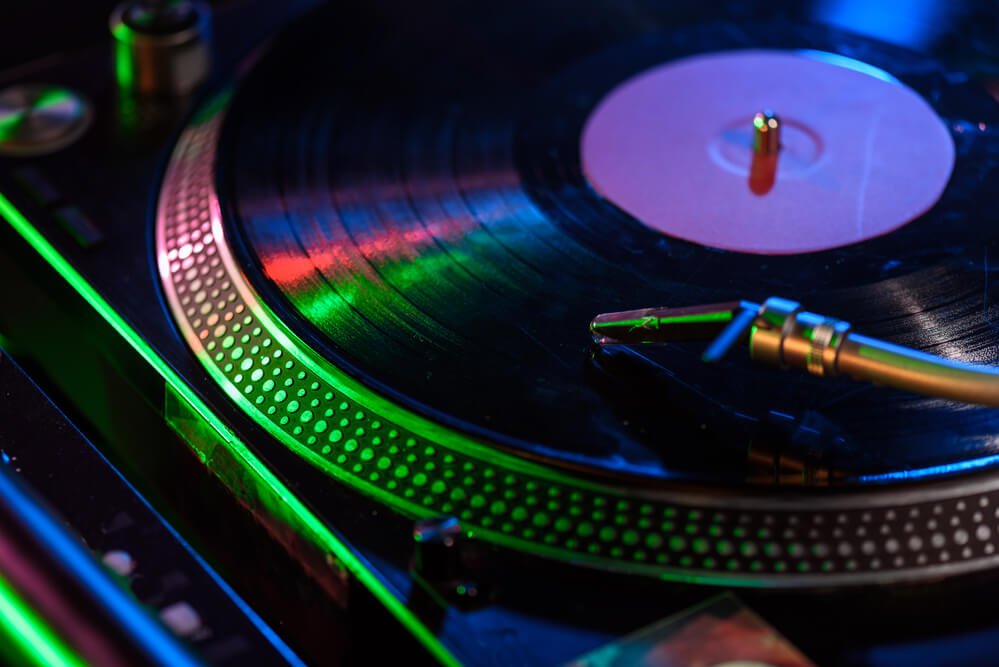 However, the first pressing of the album is pretty rare to find. With the growing demand, the price of the 1991 vinyl records went up to the roof.
These are the best and most expensive vinyls of this album. A rule of thumb is that the first pressing vinyls always have the best sound quality.
Users also read: Why Is Blonde Vinyl So Expensive?
This is the biggest reason people often aim to own the first pressings of their favorite albums.
Luckily, there are many reissues of the Loveless vinyl records that are also good in quality. Plus, they're more affordable and less rare.
2018 by MBV Records
Loveless LPs were reissued by MBV Records in 2018. Kevin Shields said 2018 vinyl reissues are among the best.
The sound quality of this reissue is just perfect. When it was first dropped in 2018, its prices weren't very high—just the regular price of vinyl at that time.
However, the price of the 2018 reissues now is much higher since it's harder to find them on the market.
2021 by Domino Records
My Bloody Valentine signed a deal with Domino Records in March 2021. Then, they released reissued vinyls for three of their albums, including Loveless.
You can still find the 2021 Loveless LPs available on their website. There are two versions of Loveless vinyls.
The standard version is a digital cut. This is something that die-hard vinyl record fans don't prefer because it lowers the sound quality.
Fans prefer the analog cut vinyl version, which is the deluxe LP one. This one was pretty much sold out right away. There was another reissue in October of that year for those who missed it in May.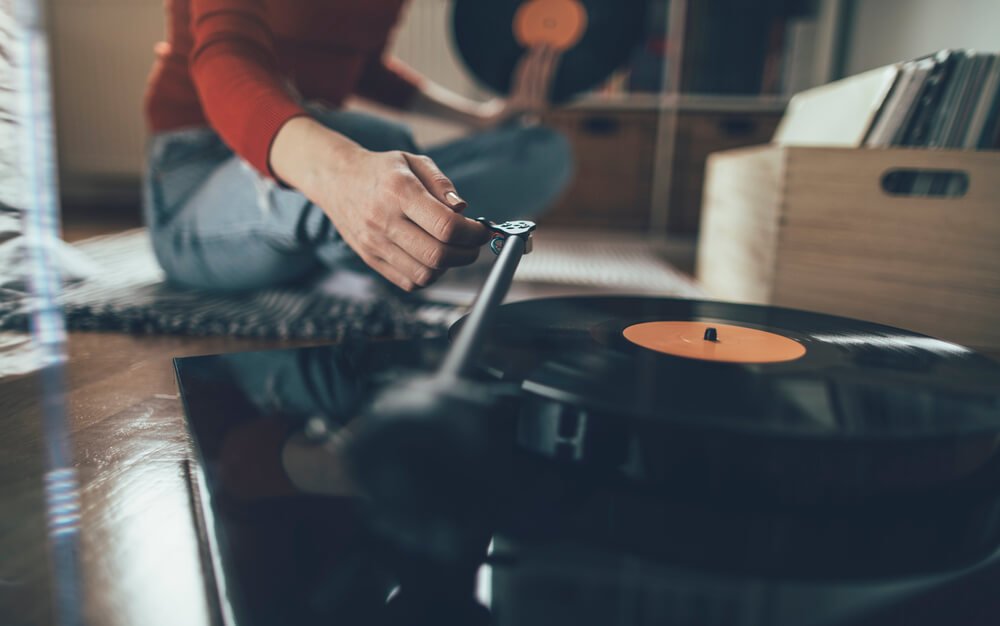 Both versions are around the same price, and they're pretty much affordable. However, since the deluxe version is sold out, you might find it at a higher price in markets like Discogs.
2003 and 2009 by Plain Recordings
The reissues by Plain are bootlegs. They were actually released without permission from the band.
However, people still bought them. Many regret spending their money on them, as they don't sound good.
The 2003 reissue was taken from the CDs. So, you already know that it's going to sound horrible. The 2009 reissue, on the other hand, was taken directly from the masters.
Still, the 2009 version doesn't sound good. It was cheaply made and wasn't overseen by Shields as the official reissues.
Somehow, these reissues are still available on the market. Besides that, they're being sold at crazy prices. So we obviously don't recommend buying these versions.
Is My Bloody Valentine's Loveless Vinyl Records Valuable?
Yes, Loveless vinyl records are valuable for several reasons. The most valuable vinyls of the album are, for sure, the first pressings.
You can find Loveless 1991 vinyl records being sold for hundreds of dollars. It makes a lot of sense since they're rare to find. Plus, they provide the best sound quality because, again, they're the first pressing.
Over the years, these records are going to be worth more, especially if the vinyl market continues to grow.
While other pressings are affordable and provide amazing sound quality, they don't affect the value of the older versions.
These newer pressings, in time, will also be worth more than they are now. The band doesn't release reissues too often.
With its growing fandom, there'll be more and more demand for its vinyl records. Therefore, all their vinyl prices will go up high.
It's just a simple demand vs. supply situation.
Besides all that, being one of the best shoegaze albums ever adds to its value. In addition, the album is among the most expensive albums ever made.
So, no wonder people are willing to pay a lot to have the best listening experience of this album.
Review of the 2021 Vinyl Reissue of Loveless
Fans praised the recent LP issue of Loveless. Shields also said that it's one of the best versions to own.
Let's review the 2021 deluxe LP version together:
Cover & Packaging
For the cover picture, Loveless left the same picture as the original pressing. The same goes for the inside picture.
The best part about the 2021 cover is that it's extremely glossy. It looks like they've put a lot of effort and thought into the cover.
As for the vinyl sleeve, it's made out of paper with a printed plastic lining to further protect your record from scratching and dust.
Vinyl Record
While coke bottle vinyl records are getting popular in recent years, Loveless decided to stick with the traditional black color.
Related: Why Is Watch the Throne Vinyl So Expensive?
It comes with only one heavyweight LP, which is a fully analog cut.
Sound Quality
The sound quality on this record is superb, which is expected, knowing that Shields supervised its release.
All fans are satisfied with the sound quality. However, if we compare it with the original, there is, of course, a difference.
The original has such bold, transcendent, and sharp sounds that the 2021 version lacks.
Extra Goodies
The 2021 version comes with a set of 6 artwork prints (300mm x 300mm). It also comes with a download card (24-bit, 16-bit, mp3).