Remember the good old 80s when cassette tapes started to replace vinyl records? Cassette tapes offered a better price and more compact size. More than twenty years later, vinyl records started to gain back popularity. Not among nostalgic baby boomers or Gen X as you might think.
Surprisingly, millennials were the ones behind the rebirth of the vinyl records trend.
Clearly, every new trend or product starts out with a really high price tag. Over time, the demand gets lower, as do the prices. This wasn't the case with Frank Ocean's Blonde vinyl record that was released in 2016. In fact, it's now more expensive than it has ever been.
So, why is Blonde vinyl so expensive? Keep reading to know the real reason behind the jaw-dropping price tag.
Why Is Blonde Vinyl So Expensive?
There are many reasons behind Blonde vinyl record's really high prices. Mainly and most importantly, it's a matter of supply and demand, not to mention its limited availability. Finally, the most obvious reason is that it's a really great album.
What You Should Know About Blonde Vinyl
Blonde, which also goes by the name Blond, is the second music album released by the American musician Frank Ocean. Featuring huge names like Beyonce Knowles, James Blake, and Elliott Smith, the Blonde album was a great hit.
After the digital release, the album Blonde became pretty popular and attracted serious attention. With its laid-back music style, magical vibes, and deep hidden meanings, the album was one of a kind.
Here are 5 reasons why Blonde vinyl is so expensive:
1. Blonde Vinyl Was a Limited Edition
Three months after the digital "Blonde" album was released, the vinyl version came out. It was released on Black Friday. Only 1,000 original double black vinyl copies were out for sale that day. It was not a surprise that they were sold out within minutes.
Consequently, making it in very high demand. Imagine how many more people wanted to buy the vinyl album but couldn't due to the low supply.
2. Blonde Vinyl Was Released For Only 24 Hours
The vinyl records were sold exclusively on Frank Ocean's website and were available for only 24 hours. Not long after, those purchased records went on sale for unbelievable prices.
Of Course, the album had already been bootlegged long before the vinyl release. However, nothing beats the original vinyl.
Users Also Read: How much is a Crosley record player worth?
3. Blonde Vinyl Is a Collectible Item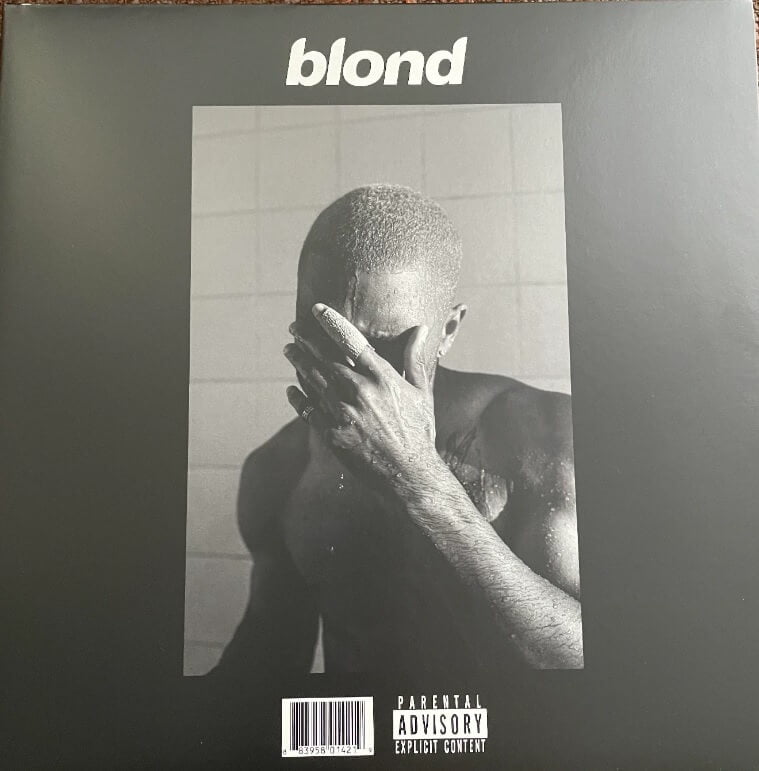 The Blond Vinyl has become a valuable collector's item due to the limited amount on the market. There are many people who recognize the value of an original piece of vinyl. On the other hand, there are other people who are just fine with purchasing a bootlegged copy.
Either way, I respect the fact that there are people out there who are willing to pay a huge amount of money for something they appreciate.
Similarly, I also respect those who think it's outrageous. After all, it's a matter of priorities. Plus, all those types of people seem to agree on how good the album "Blonde" is.
As expected, this specific vinyl record was not only purchased by Frank Ocean's fans. Limited edition items go really high in price after they get sold out. Consequently, resellers and collectors saw the opportunity, and they took it.
4. The Album Is Really Good
When the album was released in august, 2016, it ranked among the top ten hits in many countries. In five of those countries, the album "Blonde" ranked first on the music charts.
The American monthly magazine, Rolling Stone, ranked Blonde as number 79 on their list of 500 greatest albums of all time. Additionally, the American online music publication, Pitchfork, named the album the best of the 2010s.
In conclusion, the album is a success. That explains why it's so popular, in demand, and therefore, expensive.
If that doesn't prove how amazing the album is, I'm not sure what would.
5. High Demand For Vinyl Records
The need for vinyl records is increasingly growing since owning those discs has become a popular trend. Some are just nostalgic, while others are merely attracted to the aesthetic side of it. This increase in demand contributed to the price rise of vinyl records.
Additionally, vinyl records in general are expensive to make. In previous times, there was a recurring shortage in materials as well as labor. Consequently, the prices for pressing vinyl records went up.
Imagine all these factors combined with a number 1 Music chart hit album. The result would be a quite pricey vinyl record.
How Much Did The Album Blonde Make?
The estimated profits of the album "Blonde" reached about $2.12 million. Reportedly, 232,000 albums were sold, making $1.623 million. Plus $504,000 from more than 69 million online streams.
Is Blonde The Mose Expensive Record Ever Made?
If you think the Blonde vinyl is overpriced, take a look at the following. Here are 3 most expensive vinyl records ever sold:
1. Wu-Tang Clan's "Once Upon a Time in Shaolin"
The album record "Once upon a time in Shaolin" is the most expensive album ever sold. The famous American hip-hop group released a single copy of the album in 2015. Reportedly, it was secretly recorded over six years.
The album was auctioned for sale and the purchaser had to sign an agreement. This agreement stated that the owner can't commercially exploit the album until 2130. However, he can play it at listening parties.
2. The Beatles' "The White Album"
The Beatles drummer Ringo Starr owned the first copy of the band's only double album. This specific copy held the serial number "0000001" which made it unique. The record was sold in Julien's auction in December 2015.
3. Elvis Presley's "My Happiness"
In 2015, Elvis Presley's version of the famous song "My Happiness" was sold to Jack White, the famous musician. This was Elvis Presley's first-ever recording.
He recorded his version of the song at Sun Studios which was originally known as the Memphis Recording Service.