Itching to get your hands on new vinyl? Check out this list of the best vinyl record stores in Augusta, GA!
5 Best Vinyl Record Stores in Augusta, GA Reviewed
There's an abundance of record stores you can visit in Augusta, Georgia, but only a select few are worth your patronage. Some of the most notable ones include: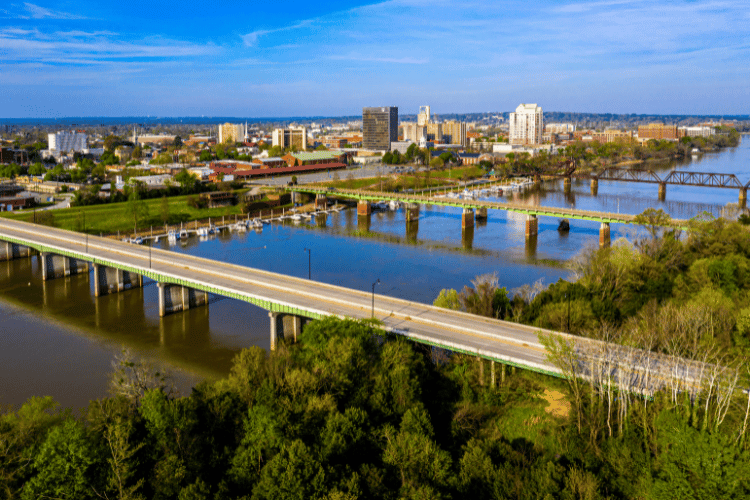 1. Grantaski Records
Pros
Wide selection of vinyl records
Small but knowledgeable staff
Organized and clean
Cons
Though organized, it's relatively cramped in the store
Located at 1151 Broad St, Augusta, Grantaski Records is a record store that sells vinyl records, turntables, record players, vintage music memorabilia, and all sorts of audiophile accessories.
With wall-to-wall options of both "Best Selling" and "New Arrivals" records, you're spoiled for choice in Grantaski Records. It offers a fantastic mix of old and new vinyl, ranging from hard-to-find classics to modern pop.
If you're searching for a specific record, Grantaski Records' online catalog is a good place to start.
On the website, you're given access to hundreds of vinyl collections and merchandise in neat, easy-to-find sections, with their respective pricing. You'll also find dates of upcoming sales and events so you can snatch your favorite records at discounted rates.
Pricing
Grantski Records sells vinyl at an affordable price. New records cost anywhere between $10 to $50, depending on the album. Used vinyl costs even less.
The store's bargain bins are filled with dozens of lucky finds, many of which cost under $5. Moreover, Grantski Records regularly hosts "Record Store Day" sales, with discounts of up to 40%.
2. 2nd & Charles
Pros
Sells hundreds of records at affordable prices
Good selection of items
Great organization
Cons
Doesn't specialize in vinyl records, so it isn't the best place for collectors
2nd & Charles is a bookstore chain that specializes in selling new and used movies, books, games, music, manga, and more. It's one of the biggest and most popular bookstore chains in the US, with over 45 stores in 18 states. In Augusta, it's located in Washington Rd.
2nd & Charles offers a mind-blowing assortment of new and used classic CDs and LPs, many of which are rare, exclusive, and/or hard to find. It also sells other music-related items, such as memorabilia, music posters, band shirts, and many others. It's a well-rounded store that has just about anything a music fanatic could want and more.
Prices
Since it mostly sells second-hand items, 2nd & Charles' pricing isn't too over-the-top. CDs and LPs are listed at an affordable price. In its bargain bins, you'll find awesome records for less than $3 apiece.
3. Psychotronic
Pros
Charming with an air of vintage vibe
Though small, it offers a wide array of selections and formats
Great prices for original copies
Cons
Only sells used original vinyl; no reissues or new artist pressings
Some areas are a bit cramped
Psychotronic is a family-owned record store that sells all kinds of music-related items, including CDs, LPs, DVDs, and even cassettes.
It isn't as large as 2nd & Charles, but it's cozy, organized, and filled with charm. It's a one-stop music shop that caters to any taste, so you won't leave the store empty-handed. Even the pickiest vinyl connoisseur will find something worth snatching up in this store.
Must Read: Top vinyl record stores in Athens, GA
Psychotronic's owner is knowledgeable and passionate about his work. If you've got a particular title, artist, or album in mind, he'll help you find it anytime. He also accepts special orders and requests.
Apart from vinyl, Psychotronic also sells used books, comics, movies, and music accessories (posters, shirts, etc.).
Pricing
The vinyl at Psychotronic is reasonably priced; not too high nor too low. If you're not looking for anything in particular, it's worth going through Psychotronic's dollar bins, which are organized by genre.
Additionally, the store buys used vinyl for a decent price. If you've got a ton of records you want to get rid of, you might want to sell them to this store.
4. Retro Records Vinyl Store
Pros
Staff is friendly and helpful
Lots of records to choose from
With over 1,000 unique records for sale at fantastic prices, Retro Records Vinyl Store is a deal hunter's safe haven.
Specializing in jazz, rock 'n' roll, and punk, this store lets you dig through its dozens of discount bins to your heart's content. At $1 to $5 a piece, you never know what you might find! With so many records to sift through, even the owners aren't entirely sure what's in stock.
Pricing
Retro Records Vinyl Store offers great pricing all around. Rare, vintage, and reissued copies sell for more but used originals cost no more than $10. This makes it a great store for collectors and music fanatics looking to broaden their taste in music without spending a fortune.
5. Pyramid Music & More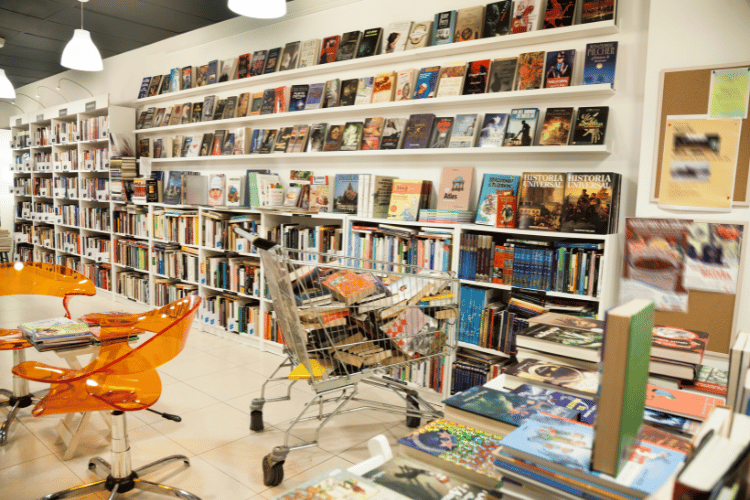 Pros
Organized
Friendly staff
Wide selection of used vinyl
Cons
More expensive than other stores on this list
Pyramid Music & More has been a staple in the Augusta area for more than four decades. It sells an array of music-related items, from vinyl and CDs to production gear and collectible accessories.
The store focuses more on old and used records, but it has a decent selection of new records, too. It likewise offers exclusive items such as music posters, cassettes, shirts, keychains, and more.
Pyramid Music & More accept special orders, so if you can't find the record you're looking for in the store, Pyramid Music & More will source it for you.
Pyramid Music & More doesn't have a website, so you can't browse through the store's selection online before visiting.
But if you're searching for Black records and albums, you'll likely find them here. Pyramid Music & More has one of the largest and most comprehensive selections of African American records. The owners—who are African American themselves—state that the store is more than just a record store, but a representation of Black culture as a whole.
Related: Best vinyl record stores in Savannah, GA
Pricing
The pricing at Pyramid Music is a bit higher than average, but the store regularly hosts reduced sales. Records range from $5 to upwards of $100, depending on the album's rarity, quality, and demand.