Are you looking for a vinyl store with a little bit of everything? You're in luck. We've put together a list of the five best vinyl stores in Savannah, GA, so you can explore and find the perfect place to buy your records.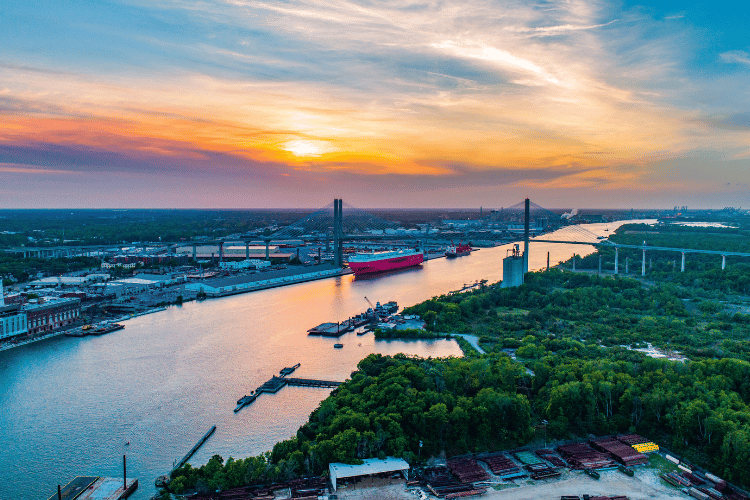 Best Vinyl Record Stores in Savannah, GA – Reviewed
We've based our list on various factors, including the variety of records available, the atmosphere of the store, and the overall customer experience.
Whether you're a seasoned vinyl collector looking to expand your collection or just getting started, we're sure you'll find something you love at one of these five stores.
1. Graveface Records & Curiosities
Pros
Owner Ryan Graveface is a music fanatic and vinyl collector. He's always happy to help you find the perfect album or just chat about your favorite bands.
Other than shopping, there are many activities available, such as pinball machines and jukeboxes.
Hosts numerous events every month, including concerts of all music genres.
Cons
Not all items have price tags, which makes it difficult to distinguish which are for sale and which aren't.
Music is extremely loud in the store, which isn't suitable for everyone unless you don't mind some ear-splitting beats.
If you're a vinyl enthusiast visiting Savannah, Graveface Records & Curiosities is an absolute must-visit. It's one of the best record stores in the city and it's home to an impressive collection of new and used rock, jazz, metal, and country vinyl.
Moreover, the Graveface Records shopping experience is unmatched, especially if you're into quirky stuff like Halloween collectibles, vintage toys, vintage board games, and stuffed animals.
The store has everything to keep you curious enough to explore everything the store offers. This includes taxidermy, art, t-shirts, and guitar pedals. If you have kids, we don't recommend taking them with you to the store, a lot of stuff is pretty creepy.
The price range is pretty wide. If you're short on budget, you can grab some old records for only 10 bucks each. If you're planning to spend big, you can go home with a 100–250 dollar turntable.
2. Rody's Records
Pros
Reasonable prices for new and used records.
The layout is easy to explore with a variety of used records and LPs
The owner is a vinyl enthusiast and is always willing to chat about music and help if you're looking for a specific record.
Cons
The store is relatively small, making it difficult to browse when it's crowded.
They have a vape store at the back but it's a bit pricey.
If you're looking for a vinyl store with a bit of character, Rody's Records is the place for you. This store has been a Savannah institution for over 30 years, and it's easy to see why.
Related: Best vinyl record stores in Augusta, GA
Rody's stocks an impressive selection of new and used vinyl, and the staff is knowledgeable and passionate about their music.
The store is small, but it's packed with treasures. You'll find LPs from every genre, as well as fans, needles, and other turntable essentials. Whether you're looking to expand your vinyl collection or buy some posters and memorabilia, Rody's is definitely worth a visit.
3. Wright Square Vintage and Retro Mall
Pros
Great collection of rare and collectible vinyl.
The place is a treasure trove of not only vinyl but antiques, jewelry, books, and maps.
Extensive collection of rare comic books.
Cons
Some have complained that the customer service isn't the friendliest they encountered.
Some items are overpriced compared to other stores.
If you're a vinyl lover, you'll definitely want to check out Wright Square Vintage & Retro Mall. This store is a haven for vintage and retro vinyl, and they have a huge selection of LPs, 45s, and 78s. They also carry vintage turntables, speakers, and other audio equipment.
The price range is wide; some items cost only 10–20 dollars. Some valuable and rare vinyl collections, however, command much higher prices.
4. Picker Joe's Antique Mall
Pros
Wide variety of vinyl records and antiques.
Reasonable prices for most items.
They have a small coffee shop, so you can grab your favorite drink while shopping.
Cons
The store is usually very crowded.
Some complained about meaningless overpriced items.
If you're looking for an antique mall that sells vintage items at a reasonable price, then you'll want to check out Picker Joe's. They have a wide variety of items for sale, including old vinyl, mid-century furniture, architectural salvage, and hardware.
One of the things that make Picker Joe's so unique is that they have a lot of quirky merchandise. Which makes it an excellent place to browse even if you're not planning to buy anything.
5. Rody's Audio Warehouse
Pros
Home audio and video installation services.
Repair service.
They buy, sell, and trade vinyl and turntables. So you can either expand your collection or trade your used vinyl for newer ones.
Cons
Some complained about overpriced vinyl collections compared to other stores.
Others complained about inconsistent customer service.
Rody's audio warehouse provides the Savannah area with a variety of music-related services, including vinyl records, turntables, and even band rentals. The store has been serving Savannah for 30 years, providing customers with all home audio and video installation services.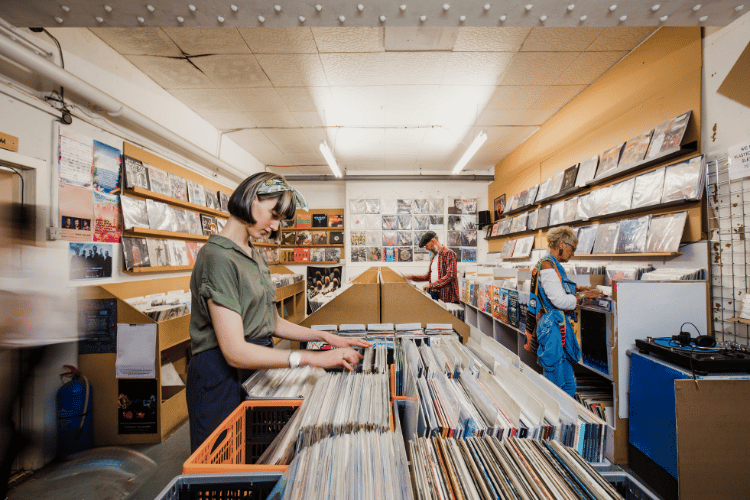 In addition, they have the largest collection of vinyl albums in the city, from the 50s, and 75s to modern-day records.
Rody's Audio Warehouse is an excellent choice if you're shopping specifically for vinyl records, CDs, LPs, instruments, and audio equipment. The collections mostly carry classic, rock, and jazz. Still, they have a few other genres as well.
Related: Best vinyl record stores in Athens, GA
To Sum Up
Savannah is the place to be for audiophiles who like to dig for old collections of vinyl. With a wide variety of stores to choose from, you're sure to find something to fit your taste.
Whether you're looking for new or old, hip-hop or country, there's a store for you. So, what are you waiting for? Start digging through some crates and find your new favorite record in any of the five stores we listed.