When shopping for cartridges, there's more to consider other than quality and value. Some cartridges are perfect for classical and jazz music, while others are better suited for playing hip-hop or R&B.
That said, we're comparing two of the finest cartridges on the market today: the Sumiko Blackbird and the Dynavector. Both are designed to satisfy the needs of every audiophile by producing excellent sound quality. But which one is better?
In this article, we'll explore both cartridges in detail to help you determine which one works best for your particular needs. We'll look at their construction and design, performance, frequency response, and other critical factors that impact your listening experience.
Sumiko Blackbird vs. Dynavector Overview
The Sumiko Blackbird is a high MC cartridge designed to produce low noise levels. Plus, it has a wide dynamic range and very high fidelity. That's why this cartridge is an excellent choice for playing jazz and classical music.
On the other hand, the Dynavector produces a warm, detailed sound with excellent imaging and depth. In addition, it offers top-notch sound quality with extended high ends.
What Is Sumiko Blackbird?
Sumiko is an American company that has been in the audio equipment business for over 30 years. They're famous for producing high-end cartridges at a reasonable price, and the Blackbird is no exception.
What makes this cartridge so unique is its design and construction. Sumiko has put considerable effort into details when designing this cartridge, and it's obvious in their nude line-contact stylus and robust boron cantilever.
Moreover, the cartridge is well known for its excellent airy highs, rich bass, and midrange clarity.
The ambiance of the room is beautifully captured. Not to mention how subtle the audibles of the instruments and vocalists are, while the low and high-frequency extensions are smooth and natural.
Pros and Cons of Sumiko Blackbird
Before you rush out to buy the Sumiko Blackbird, first look at some of its pros and cons.
Sumiko Blackbird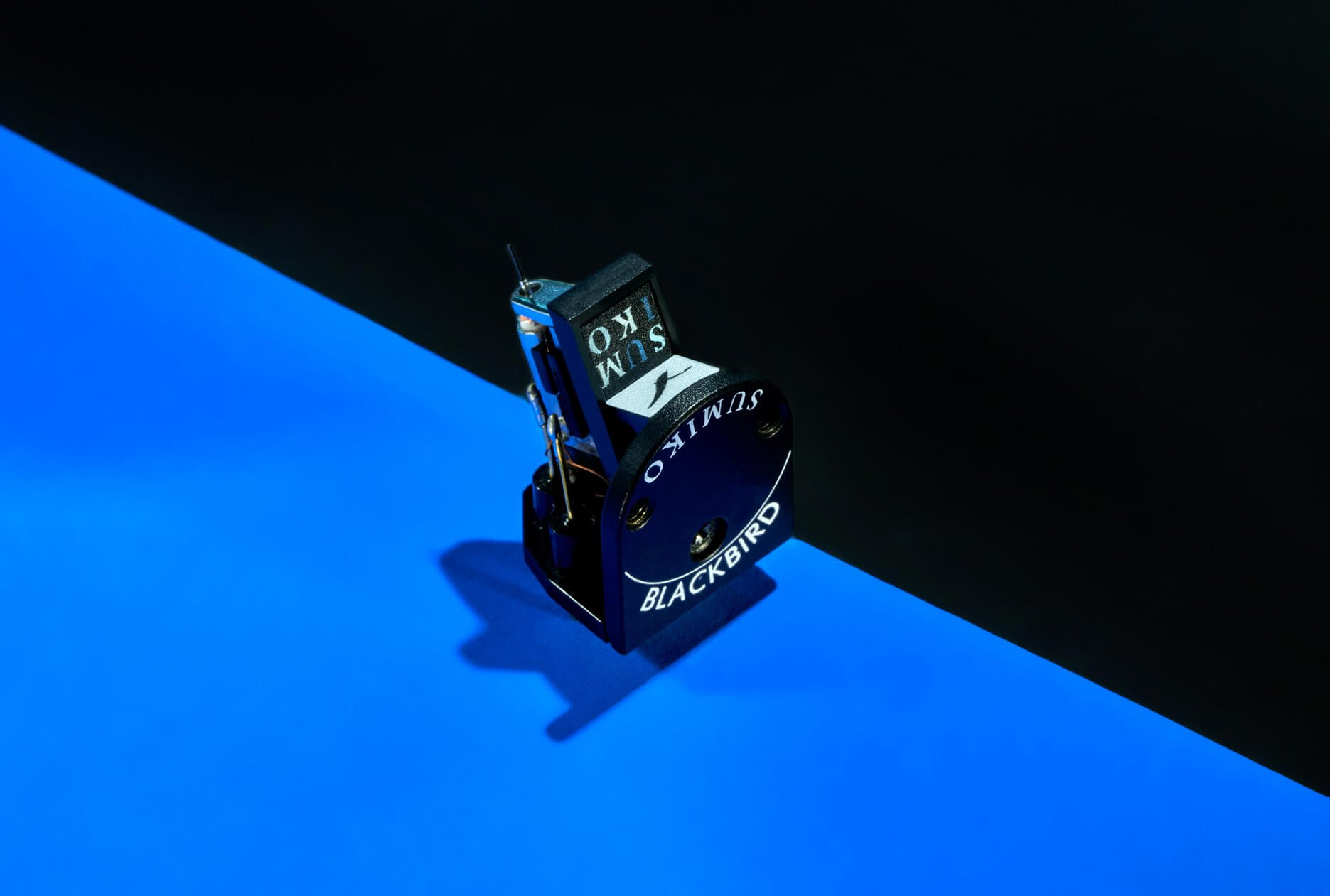 Pros
The Blackbird is well known for its clarity and accuracy, particularly in the mid and high frequencies
Inaudible surface noise level
Formidable dynamics for every type of music, especially classical and jazz
Excellent bass depth and extension
Great features for its price range
Cons
Sounds a little bright, as it's a moving-coil cartridge
Too polite for rock records
The bass tune isn't the best
Not the easiest to install because the front can hit the LP surface when the tracking force is high.
Key Features
Overall, the Sumiko Blackbird has a rich and warm tone, making it ideal for more mellow music genres like jazz and classical. But it sounds a bit polite for rock records. The low end has punch and clarity, whereas the midrange delivers creamy smoothness, and the highs are crisp and detailed.
Design and Construction
From the elliptical stylus and boron cantilever to the high-purity copper coils, you can tell Sumiko did a great job making their cartridges. The design is sleek, modern, and yet robust.
Minimal Noise
With its unique design, Sumiko ensures that any noise you hear from this cartridge is an irreducible noise made by the disc.
Different Output Versions
The Sumiko Blackbird is available in high and low-output versions to suit every listening system. Although, the low-output variety feels more realistic and natural compared to its high-output counterpart.
Sound Quality
The Sumiko Blackbird produces an exceptionally clear and warm upper midrange. The excellent and wide dynamic range, low noise level, and high fidelity all contribute to the sound quality of the Sumiko Blackbird.
Ratings
We know some prefer numbers in product reviews. In this section, we'll give a rating out of five for Sumiko Blackbirds' features.
Ease of Use 3/5
It's not the easiest cartridge to install, especially for beginners. Many have trouble finding the right way to set up this cartridge because the front hits the LP surface when the tracking force is high. The arm base should be too high to avoid this issue.
Features 5/5
From the unique design to the exceptional sound quality of its high and mid ranges, the Sumiko Blackbird has it all. Compared to other products in the same price range, this is an impressive performer.
Value for Money 5/5
Sumiko is well known for its ability to produce high-end cartridges at a price much lower than its competitors. The Sumiko Blackbird is a good example of their philosophy.
What Is Dynavector?
Dynavector is a Japanese company that has spent over three decades perfecting the art of analog music reproduction. The company is known for producing the best high-performance moving coil cartridges and an innovative bi-axial tonearm using cutting-edge techniques.
Let's take their Dynavector DV-10X5 cartridge as an example. It's a high-output moving coil that produces frequencies up to 20 – 20,000Hz (± 2dB) without a step-up device or phono preamp.
Dynavector manufactures its cartridges using proprietary techniques, which include features like Softened Magnetism, Magnetic Flux Damping, and powerful neodymium magnets. These technologies combined help produce an exceptional and smooth treble response, which is what Dynavector is renowned for.
Additionally, the Dynavector 10X5 comes with a nude diamond-line contact stylus and a durable cantilever. This ensures a stable tracking ability on even the most torturous records while providing a high-frequency response and improved musical resolution.
Pros and Cons of Dynavector 10X5
Before you go ahead and pick the Dynavector 10X over the Sumiko Blackbird, take a closer look at the following pros and cons:
Dynavector 10X5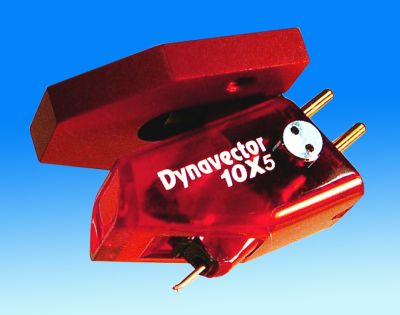 Pros
Strong 2.5 mV output, you won't need an MC phono stage
Vibrant dynamics
Great timing
Solid, clear, and precise sounds
Smooth treble response
Cons
Too complicated to set up
The performance is highly dependent on the tonearm
Key Features
All in all, the Dynavector 10×5 has all the qualities to compete with other high-end cartridges. Even though it's pretty complicated to install and use, the effort is worth it.
The cartridge produces a precise and solid sound with rich detail and remarkable dynamics. Regarding the tone, the cartridge won't disappoint you either. Let's take a closer look at its key features.
Design and Construction
The Dynavector 10X5 was introduced back in 1978. But Dynavector's improvement program has done a great job of keeping this product up to date with the times.
The final change they made was improving the stylus assembly by introducing a nude diamond Shibata III line contact stylus. They also improved the material of the hardened cantilever.
These changes improved the tracking abilities over almost any record while still achieving high-frequency responses and an excellent sound stage.
Sound Quality
The Dynavector 10X5 provides detailed sound with a precise soundstage with true power and weight. The cartridge also combines high-quality detail resolution and balance to timings, resulting in dynamic and energetic tones.
Coil Winding Technology
Dynavector is known for its unique coil winding technology using fine wires. The technology enables the cartridge to slightly increase coil windings and reduce the impedance to 150 ohms while providing an output of 2.8 mV.
Recommended: Check our full Sumiko Rainier vs Moonstone comparison
Ratings
Let's give a rating out of five for The Dynavector 10X5 to see how it stands compared with the Sumiko Blackbird.
Ease of Use 1/5
Despite all the design and construction changes, Dynavector cartridges are a bit more difficult to install. You must use the included aluminum slot-head bolts and round nuts, but there's no stylus guard.
Performance is also highly affected by the tonearm type. That said, every listener's experience might be different.
Features 5/5
The improved nude diamond stylus, cantilever, coil winding technology, and refined designs are all excellent features that are hard to find within the same price range.
Value For Money 5/5
The Dynavector 10X5 is one of the highest-quality cartridges in its price range. Plus, if you know how to pair it with suitable equipment, you'll take the listening experience to a whole new level.
Alternatives to the Sumiko Blackbird and Dynavector
If you're not sure if the Sumiko Blackbird or Dynavector is right for you, there are other options to consider.
Audio-Technica AT33SA
The AT33SA from Audio-Technica is the first cartridge to have a Shibata line-contact stylus. The diamond stylus is mounted on a tapered boron cantilever, which enables it to deliver high-range performance and strong mid and bass sound.
What's more, the cartridge has dual moving coils, which provide top-notch channel separation. The coils are also fixed with a lightweight VC mold to eliminate vibrations or distortions.
Pros
Smooth and detailed sound
Minimal vibration
Superb tracking
Deep and wide imaging
First-class build and finish
Hana SL
Speaking of high-end cartridges, we can't forget to mention the Hana SL. It's the most awarded and reviewed cartridge from Hana.
The nude diamond stylus provides excellent high-frequency response, supreme tracking abilities, and transparency. There are also two output frequencies available (high and low) to match any sound system.
Pros
Minimal surface noise
Excellent detailing
Low and high output frequencies work well with every system
Excellent value for money
Superb tracking abilities
Final Verdict
In summary, the Sumiko Blackbird and the Dynavector are both excellent turntable cartridges, and it all comes down to your personal preference and sound quality needs. Both cartridges have fantastic sound quality and are relatively cost-effective.
The Sumiko Blackbird is a great option for beginners as it is easier to set up and produces clear and detailed sound. On the other hand, the Dynavector is an excellent option for experienced audiophiles.
That's because it can be tweaked and turned into an absolute powerhouse if you're willing to put in some effort. If you have enough time to do some research and learn how to install and adjust your cartridge properly, then the Dynavector could be the better option for you.