As a long-standing purveyor of high-quality phono cartridges, there's considerable weight among audiophiles when you mention the name Sumiko.
For over 40 years, they've been a reliable source of premium music experience for analog enthusiasts worldwide. We can't help but get excited every time they release a unit.
However, what we're going to discuss in this post is the Blackbird, one of Sumiko's finest open-body cartridges that have been around for decades!
In this Sumiko Blackbird review, we'll talk about the features, sound quality, build, and pros and cons of this classic MC. We'll also throw in some alternatives you can look into.
Sumiko Blackbird Review
The Blackbird is inarguably the result of Sumiko's long history of musical brilliance. It's famous for its wide dynamic range and outstandingly low-noise output.
This cartridge boasts an open-body design that screams "luxury" despite the reasonable price tag—a solidly built frame promising the highest degree of fidelity in its class.
Blackbird features a Solid Ultra-low Mass Microridge stylus. This top-notch cartridge needle is attached to a rigid, long-grain boron cantilever.
It belongs under the company's Reference line along with the Starling and Songbird. It's one of Sumiko's popular series of reasonably priced, luxuriant-quality cartridges.
Sumiko Blackbird Phono Cartridge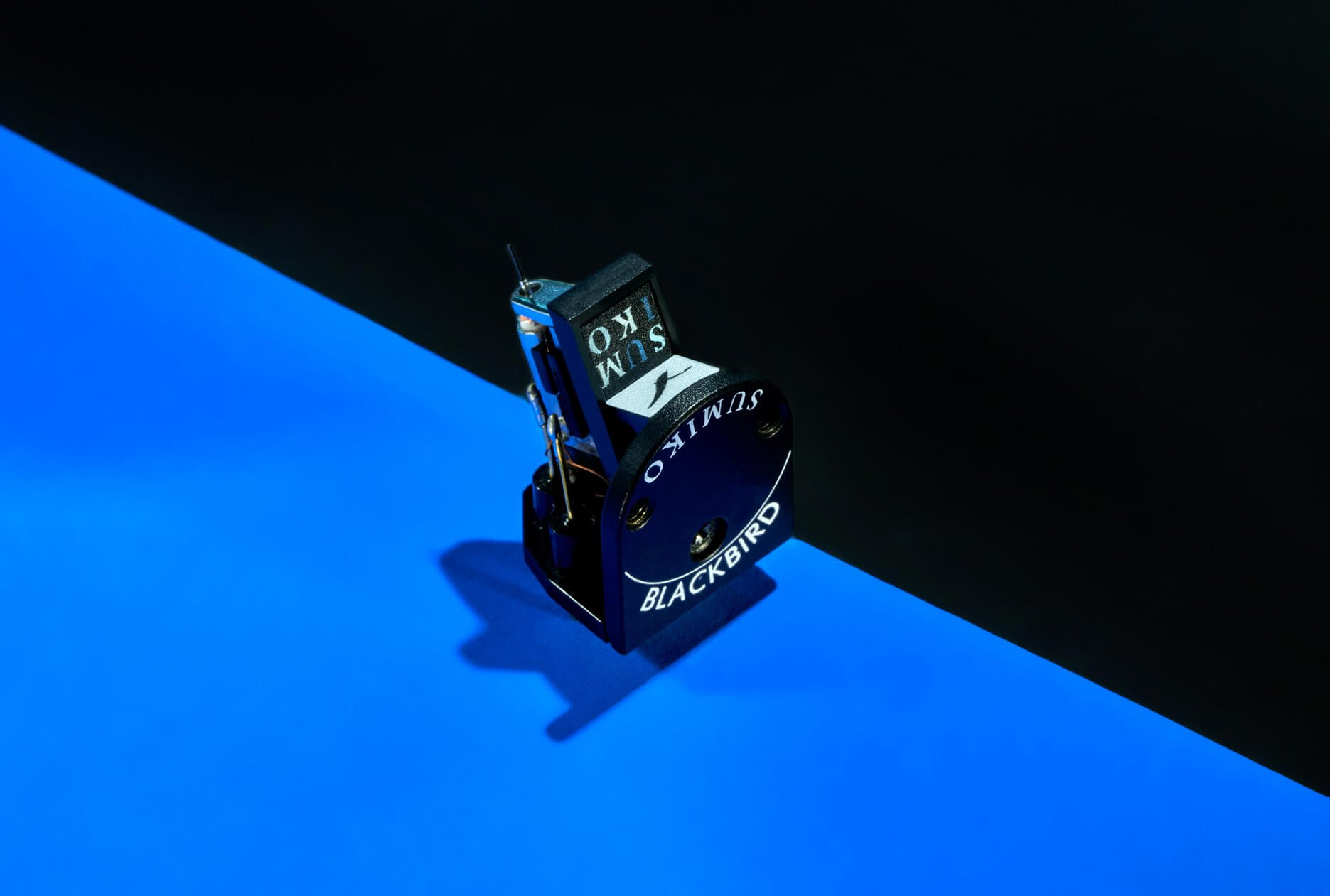 Pros
Moving Coil Technology
Available in Two Options
Microridge Stylus
Excellent Nuance
Expansive Dynamic Range
Cons
Complicated Setup
Open-generator Design
Pros of Sumiko Blackbird
While there's no doubt about the performance of the Blackbird cartridge, it's always good to be aware of the advantages of every unit.
1. Moving Coil Technology
If you're gearing for the highest possible musical performance, you'll be glad to discover that the Blackbird boasts an MC setup. That is, by far, better than MM cartridges in sound quality.
What sets an MC apart from MM cartridges is its coils have fewer turns. It means these cartridges are lighter and have significantly less inductance and impedance.
One characteristic that audiophiles praise about MC setups is their sensitivity to the texture of the vinyl. It can easily detect minute changes in the grooves of your record disc.
You can find all of these advantages inside the minimalist frame of the Blackbird. A superior soundtracking ability that other MM brands in this price point may struggle to match!
Related: Sumiko Blue Point Special Evo III Review
2. Available in Two Options
One primary advantage of the Blackbird is its availability in two types of output: high and low. For this reason, audiophiles can pick the most suitable unit for their record player setups.
High-output (HO) MCs function like an MM cartridge, which you can directly mount on a moving magnet input. So, you won't need to invest in a preamp with an HO Blackbird.
On the other hand, Low-input cartridges may require a step-up transformer or a sensitive phono preamp. However, it also allows you to determine the best setting for your cartridge by ear.
Nevertheless, more options mean more freedom you have as a buyer. Whichever you pick, the Blackbird guarantees outstanding performance!
3. Microridge Stylus
The needle is the material that connects with the grooves of your vinyl record. So, it's an essential component that can considerably affect the output of a cartridge.
Sumiko's Blackbird brandishes a light, Microridge diamond-tip stylus—a trademark needle of the Starling, the latest next-generation flagship unit from the Reference line-up.
The Microridge needle is a new stylus design with microscopic curvatures. Its unique shape enables high-definition sounds with minimal distortion.
With that in mind, you can expect this cartridge to deliver some of the best playbacks, despite being a classic piece. Listening to the Blackbird could lead to a rediscovery of your LPs!
4. Excellent Nuance
One of the qualities separating the best cartridges from lower-tier carts is their capacity to distinguish between the instruments. It's one of the feats that can impact music production.
If you're a long-time fan of Sumiko, you'll be familiar with the excellent nuance of their cartridges. They improved this characteristic in their reference series.
With the Blackbird, you'll hear exceptional nuance between the vocals and the instruments. The size of its soundstage also reinforces the clarity of sonic imaging that perpetuates in the room.
5. Expansive Dynamic Range
If you're someone who enjoys different music genres, then the Blackbird may be your best option. Its wide dynamic range is its primary selling point among audiophiles.
It's easy to get hooked on its brilliant highs, clear midrange, and flavorfully rich bass. It also provides commendable tonal balance and accuracy.
This cartridge's airy highs are perfect for the ears leaning on the classical genre. However, it won't have any problem reproducing music highlighting upbeat bass riffs.
With the appropriate setup, you'll get outstandingly deep bass with no slam. So, if you have some rock LPs lying around, be sure to give it a spin with the Blackbird.
Also Check: Songbird vs. Blackbird detailed comparison
Cons of Sumiko Blackbird
The Sumiko Blackbird may be one of the best classic cartridges in the market, but it's far from perfect. Here are some disadvantages to this MC to think about:
1. Complicated Setup
One particular issue that users have with Blackbird is its installation process. The threaded mounting holes may not be compatible with specific arm brands.
In addition, the design of the cart doesn't allow much freedom in its alignment. So, it may take some time to look for the ideal setup for the cartridge to sit snugly on your turntable.
2. Open-generator Design
Another issue that audiophiles find with the Blackbird is the open-generator design. It doesn't come with a stylus guard, so extra care would be necessary when mounting the cartridge.
In addition, the unprotected needle and generator expose the MC to damaging elements, like dust. If you're unfamiliar with this body model, have someone help with the installation.
Sumiko Blackbird Key Features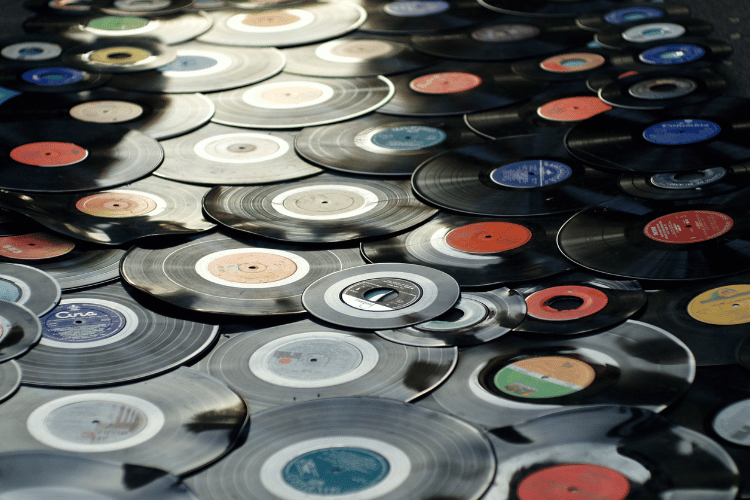 While knowing the benefits and drawbacks of a cartridge is one way to assess its worth, what ultimately makes or breaks the deal is its key features.
1. Anti-resonant Design
Although the open-body design makes the cartridge vulnerable to impacts and external elements, it helps the Blackbird attain an anti-resonant capability.
Dispensing the body cover and stylus guard removes ill-resonant components that diminish the quality of sound production. It ensures that no sound other than music comes out of your record.
Consider that with its MC technology and Microridge stylus—and you can expect no surface noise and distortions. It plows extremely well though groove damages as well!
2. Solid build
Apart from the exceedingly low noise levels, you'll also find that the Blackbird is tough stuff, as is always the case with Sumiko's hand-made cartridges.
The long-grain boron cantilever and diamond-tip stylus offer premium durability that can last over 2000 hours of spinning records. The perfect needle for vinyl record music aficionados!
Related: Sumiko Amethyst Review
Sumiko Blackbird Final Rating
Now that we've gone over the pros, cons, and prime features of Blackbird, here is our final rating to help you decide:
1. Features – 4/5
If you're looking for the best cartridge feature-wise, you won't go wrong with the Blackbird. This classic cartridge shows off some features you can only find on cartridges double its price!
2. Sound – 4/5
The Blackbird will sweep any audiophiles on their feet with its broad range. Compare it with other cartridges in this same price range, and you'll realize its superiority.
3. Ease of Use – 3/5
One issue we found on the Sumiko Blackbird is that it's complicated to mount. Thus, it may not be friendly to newbies and audiophiles who've just discovered their love for analog music.
4. Value for Money – 5/5
If you're concerned about whether this cartridge is worth the investment, don't be! You can rest assured that the hand-crafted Blackbird won't disappoint in sound and quality.
3 Alternatives to Sumiko Blackbird
As a sought-out classic cartridge, you may find yourself in a tough spot looking for the Blackbird. So, here are some options you may want to consider:
Songbird hails from Sumiko's Reference series like the Blackbird. It's the new-generation flagship cartridge of the series featuring the company's latest architectural design.
This cartridge uses the same anti-resonance technology as the Starling, with an aluminum pipe cantilever and elliptical stylus. This masterpiece is the best companion for acoustic and vocals!
Related: Our full Sumiko Olympia Review
Amethyst is the upgraded version of the Oyster series of Sumiko cartridges. This moving coil cart banks on its capacity to minimize extraneous noise.
It's easily one of Sumiko's most ambitious MM cartridges, featuring a nude, line-contact diamond stylus. It provides outstanding sound dynamics over an ultra-low noise backdrop.
Blue Point No. 2 is the precursor to the Oyster and Reference series. As HOMC, this cart has the advantage of compatibility with any sound setup in the market.
This cart offers robustly flavorful bass with a rich midrange and outstanding high. You won't get wrong with this classic, award-winning cartridge spinning your LPs.
Final Verdict
As one of Sumiko's classic cartridges, the Blackbird produces some of the best sounds at the most reasonable price. Audiophiles worldwide have been in love with this cartridge for decades!
The extensive and dynamic range of the Blackbird is a trademark you can't find anywhere else in its class. Its solid and anti-resonant build is a welcome feat as well.
Overall, the value that this cartridge offers far outweighs its minimal setbacks. It proves that we can't underestimate Sumiko's classic units!