If you're on the hunt for a reliable, low-cost cartridge, then you've probably heard of Sumiko's 'Oyster' series.
Do you want to learn more about this award-winning cartridge?
In our Sumiko Blue Point 2 review, we'll tell you all the pros and cons of the MC cartridge, its key features, and other alternatives on the market. Let's dive in!
Sumiko Blue Point 2 Review
Sumiko has been a leading cartridge manufacturer for nearly 40 years. The U.S. brand makes phono cartridges for beginners as well as expert audiophiles. All Sumiko products are hand-crafted in Japan, so you know the quality is exceptional.
Sumiko's affordable 'Oyster' series has captivated listeners everywhere, particularly the best-selling Blue Point 2. This high-output moving coil cartridge sounds marvelous while being as economical and practical as MM cartridges.
Top Pick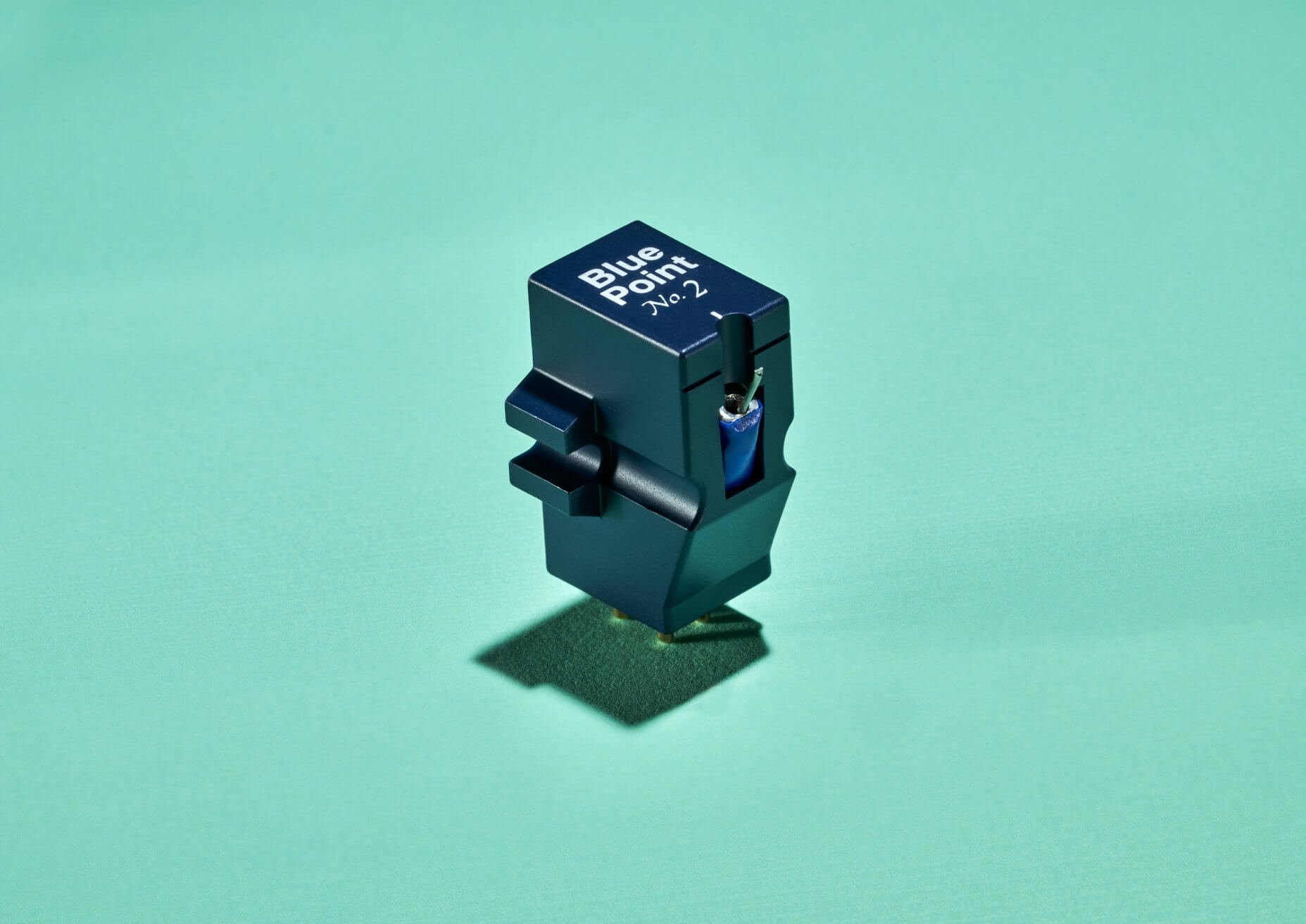 Specifications
Compatible with most tonearms and phono preamps
Sounds dynamic and robust
As affordable as high-output MC cartridge
Develops a richer sound as you break it in
Sumiko Blue Point 2 Pros
There are many things we like about Sumiko Blue Point 2, including:
Sound
Sumiko Blue Point 2 is one of the best-sounding cartridges from the 'Oyster' series. It delivers balanced and detailed melodies. The cartridge's perfect tracking separation can pick up sounds you've never heard from your records.
Audiophiles who like an airy sound will enjoy Sumiko Blue Point 2. The bass is also well-defined—though it might not be as deep as some listeners prefer.
High-Output Moving Coil
MC cartridges are undoubtedly the best on the market for experienced audiophiles. They're able to track every minute detail on the vinyl records. They're also lighter than MM cartridges, meaning, there's minimal audio distortion.
Additionally, this high-output cartridge delivers a robust yet refined sound. So, you won't need an external preamp.
However, if you have a built-in preamp, you don't have to worry about compatibility. Sumiko Blue Point 2 acts as an MM cartridge as far as the preamp is concerned!
Recommended: the comprehensive Sumiko Blackbird review
Better With Age
To get the most out of any cartridge, you have to break it in. Typically, cartridges reach their full potential after 20 hours.
Sumiko Blue Point 2 might sound too bright at first, but it becomes fuller once you break it in.
Here's the best part:
Sumiko Blue Point 2 will continue to develop a richer sound until 100 hours of playback!
Value For Money
Usually, MC cartridges cost more than MM cartridges, but this isn't the case in Blue Point 2. In fact, this cartridge might be significantly cheaper than other high-quality MM cartridges on the market.
Sumiko Blue Point 2 can even save you money through the trade-in option. Instead of throwing the cartridge away once it falls apart, you can return it to your dealer and get a discount on a new cartridge!
Reliability
Purchasing a cartridge can be tricky. That's because you want a reliable cartridge that won't damage your turntable or your records. Luckily, Sumiko is an incredibly dependable brand.
Although there are more popular cartridges, Blue Point 2 still has the excellent quality and craftsmanship of Sumiko's 'Oyster' line.
Recommended: Sumiko Blue Point 2 Vs 3
Sumiko Blue Point 2 Cons
While Sumiko Blue Point 2 is an exceptional cartridge, it still has some drawbacks.
Bright Sound
Sumiko Blue Point 2 is able to sound deeper and fuller with time, but it never quite delivers a strong enough bass.
Some audiophiles might prefer a high, crisp tone. Yet, we found that Sumiko Blue Point 2 can be too bright. For this reason, it isn't the best cartridge for your rock, metal, or jazz records.
Unavailable
Unfortunately, Blue Point 2 has been out of production for some time, as Sumiko is making room for newer Blue Point cartridges.
Key Features of Sumiko Blue Point 2
Not only does Sumiko Blue Point 2 offer a distinct sound and excellent craftsmanship, but it has some features that set it apart from other cartridges. These include:
Design
Sumiko Blue Point 2 has a versatile design that fits any turntable. It can brighten up your tonearm while still being minimalistic.
The cartridge falls flat too, so it's relatively easy to install as far as MC cartridges go. Additionally, the stylus is perfectly positioned, so even beginners can easily align it.
Trade-In
It's pretty tricky to replace a stylus on an MC cartridge. That's why MC cartridges are usually more expensive.
Luckily, once the stylus on your Sumiko Blue Point 2 wears out, you can trade it in for the same cartridge or even upgrade it.
Sumiko Blue Point 2 Rating
Here's our final rating for Sumiko Blue Point 2:
● Ease-of-Use: 5/5
Finding an MC cartridge that's beginner-friendly is tough. Yet, Blue Point 2 is just as practical as MM cartridges. The Sumiko cartridge is compatible with almost any tonearm and phono preamp. Its elliptical stylus is also pretty easy to adjust.
● Sound: 4/5
Sumiko Blue Point 2 sounds dynamic and robust. The high-output MC cartridge can track fine details on the grooves of your record with almost no distortion or cracking. The only downside is its weak bass.
● Availability: 3/5
Sumiko Blue Point 2 has been out of production. Still, Sumiko offers a trade-in option, allowing you to get other cartridges at a discounted price.
Even after the trade-in discount, the newer Blue Point cartridges are expensive compared to the discontinued Blue Point 2.
● Value for Money: 5/5
Sumiko Blue Point 2 is as affordable as high-output MC cartridges can get. There are few cartridges on the market that can rival its fine quality at the same price point.
Related: Sumiko Blue Point 2 Vs Ortofon 2M Bronze
Sumiko Blue Point 2 Alternatives
If you're not able to get your hands on the Sumiko Blue Point 2, here are some alternatives you might like instead:
Like Sumiko Blue Point 2, Songbird is a high-output MC cartridge with a 0.3 × 0.7 elliptical stylus. It also has the same precise and dynamic sound without a dominating bass. The only difference is that Sumiko Songbird is significantly pricier than Blue Point 2.
Want an excellent-sounding cartridge that won't break the bank? Go for MM cartridges. Ortofon 2M Blue is one of the most popular MM cartridges on the market. It's beginner-friendly and has a bright sound similar to Sumiko Blue Point 2.
Recommended: Sumiko Oyster and Sumiko Pearl full reviews
Final Verdict
Sumiko Blue Point 2 has almost no flaws. This cartridge is perfect for beginners, as it's affordable and easy to mount and adjust. Experts will also love its tracking separation.
Alternatively, audiophiles who prefer a powerful bass won't quite like Sumiko Blue Point 2. That's because it's bright, even after breaking in.
Unfortunately, Sumiko Blue Point 2 is out of production. If you want a similar cartridge, you can go for Sumiko Songbird or Ortofon 2M Blue.