The cartridge is one of the most critical components of your turntable experience. For that reason, a lot of audiophiles would switch up their stock cartridges to make the most out of their turntables.
If you're looking for the best cartridge for U Turn Orbit turntables, you've come to the right place! In today's guide, we'll walk you through a brief guide with everything you need to know, so you can pick the one that suits you the most!
How We Review Cartridges for U Turn Orbit
In order to pick the best cartridges for the U Turn Orbit, we've tried a huge variety of compatible options on the markets and made a shortlist of the ones that had the best results.
We've also compared various options in terms of several audio samples to find out the parts and music genres where each one of them would do best.
After trying out all the reasonably-priced options, we've selected our top 5 options in terms of durability and performance in the review section below.
Top 5 Cartridges for the U Turn Orbit
Let's have a quick look at the best phono cartridges that you can pop into your U Turn Orbit to improve your turntable experience:
Top Pick: Audio Technica AT-VM95ML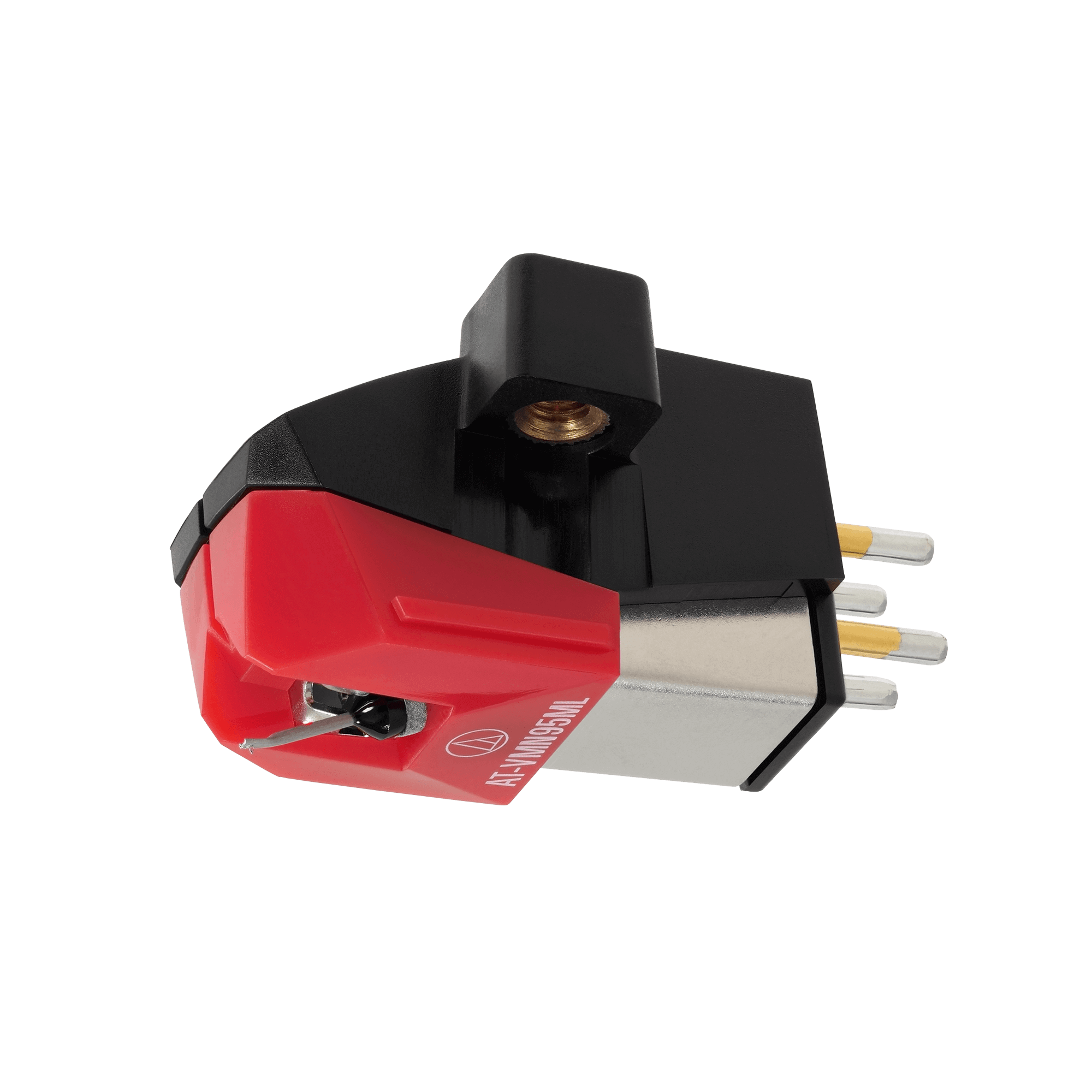 Pros
Superior audio quality at its price range
Durable construction that lasts longer than other diamond tips
Resists inner groove distortion perfectly
The Audio Technica AT-VM95ML is an excellent choice for the U Turn Orbit because it strikes an excellent balance between quality and price.
This one comes with a nude square shank microlinear diamond stylus, which is simply unmatched at such a price range.
The high-quality stylus grants you the maximum possible audio resolution and clarity while lasting for up to 1,000 hours of playtime!
Additionally, the cartridge is well built with a durable aluminum cantilever and is compatible with various other AT-VMN95 replacement styli.
GRADO Prestige Gold 3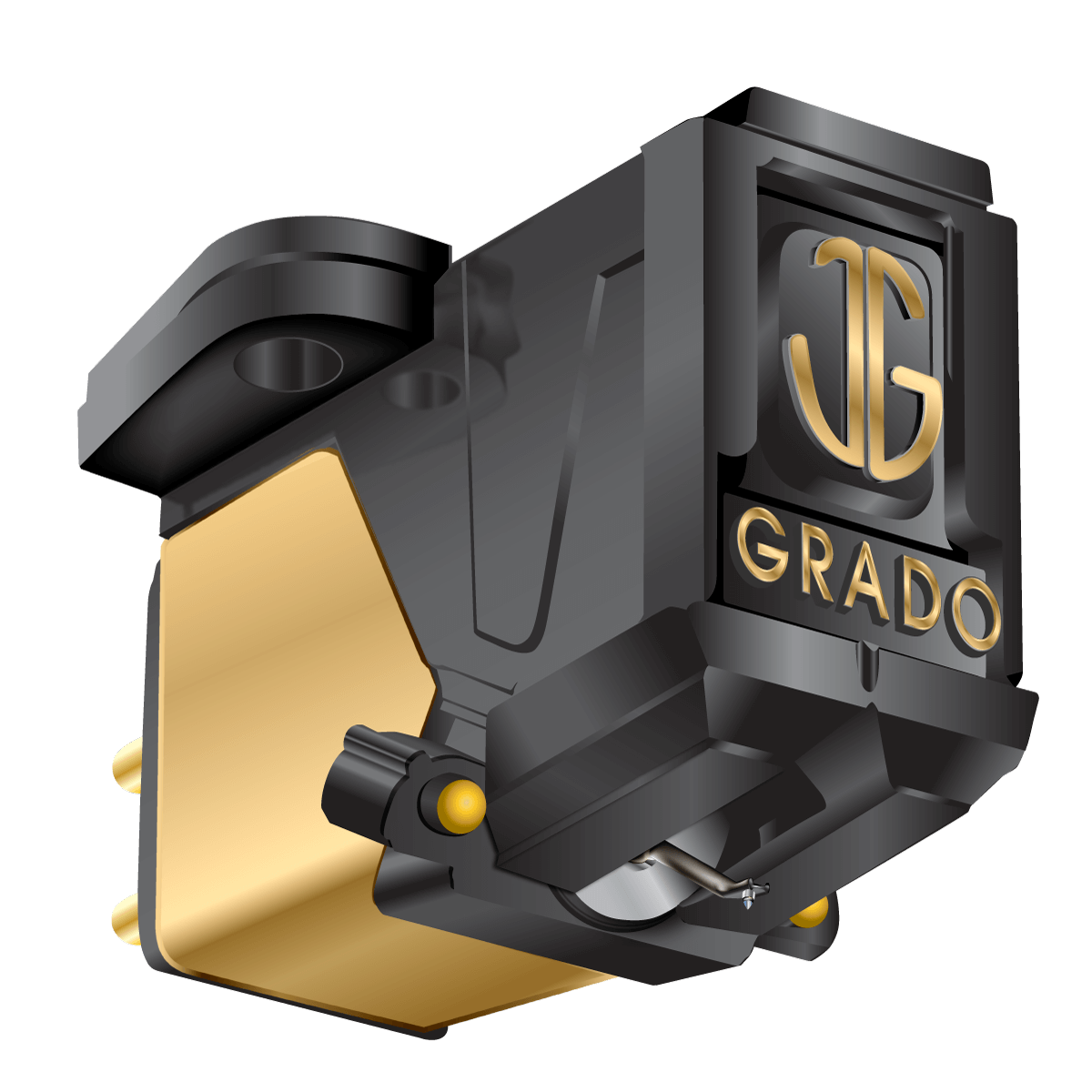 Pros
Powerful bass and treble without being too bright or muddy
Durable polymer housing that minimizes internal resonance
Excellent upgrade choice if you already have a Grado Prestige setup
Cons
Poor installation results in a muffled hum.
The Grado Prestige Series is also a great option to consider, especially the Gold 3, which is the highest-tier model.
This one is remarkably lightweight and features a standard half-inch mount, which makes it perfectly compatible with the U Turn Orbit.
It also features a unique elliptical diamond stylus that has an excellent kick when it comes to treble and bass. This makes it excellent for rock, jazz, and even EDM!
The cartridge is equipped with 4 copper wire coils for a better electric signal transmission, which helps in eliminating background noises, although it needs proper installation to fully avoid the slight hum.
Ortofon 2M Red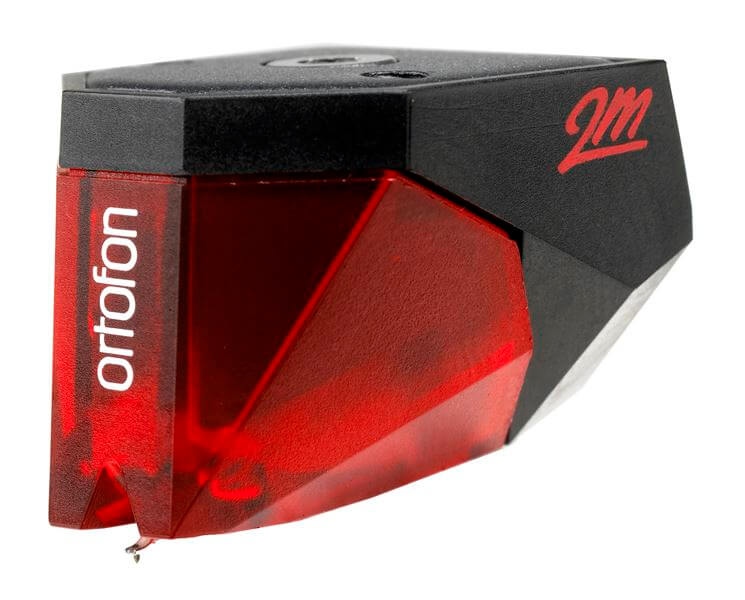 Pros
Highly affordable options with decent sound quality
Very easy to install with high compatibility
Lasts a lot longer than the average elliptical diamond stylus
The Ortofon 2M is not particularly cheap. However, the 2M Red is a highly affordable option that is very easy to install and offers surprisingly clear audio quality!
In fact, this one gives out similar audio results to the Nagaoka MP-110, which is remarkably more expensive.
The Ortofon 2M Red is equipped with a nude elliptical stylus. This one offers excellent performance and durability, lasting for up to 1,000 of playtime, which is higher than the average lifespan of an elliptical diamond stylus.
The only drawback here is that this one is only upgradable to the 2M Blue stylus, so you can't upgrade to the Bronze or the Black without switching the entire set.
Nagaoka MP-150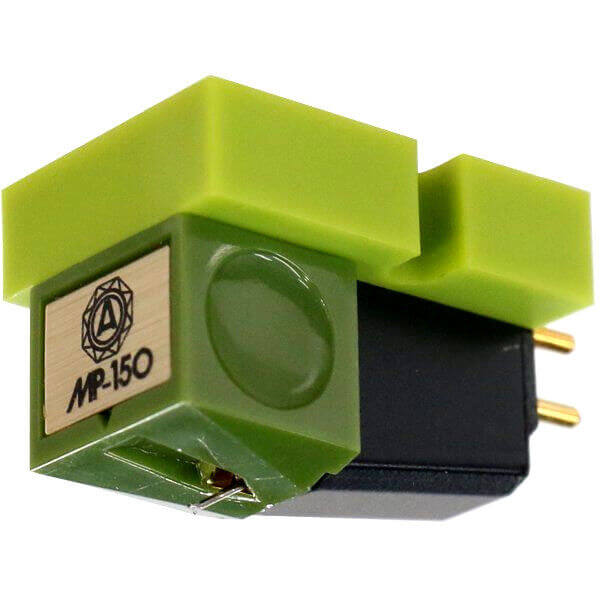 Pros
Exceptional sound quality, especially for mids
The durable cantilever offers a more reliable signal transmission
Relatively easy to install and upgrade from the MP-100 and MP-110
The Nagaoka MP-150 is an excellent step up from the Nagaoka MP-100 and MP-110. This one features a 0.4 x 0.7 mil nude elliptical diamond stylus, which is more resilient than the bonded options.
In terms of sound quality, this one offers a higher channel separation than its lower-tied models, rated at 24 dB at 1 kHz in addition to an improved channel balance of 4.5 mV instead of 5.5 mV.
Another aspect that the MP-150 has got right is the cantilever, which is made of hardened tapered aluminum for consistent signal transmission. As a result, the cartridge has a noticeably smooth and joyful sound quality.
Related: Best Cartridge For Technics 1200: Top 5 Reviewed
Ortofon 2M Blue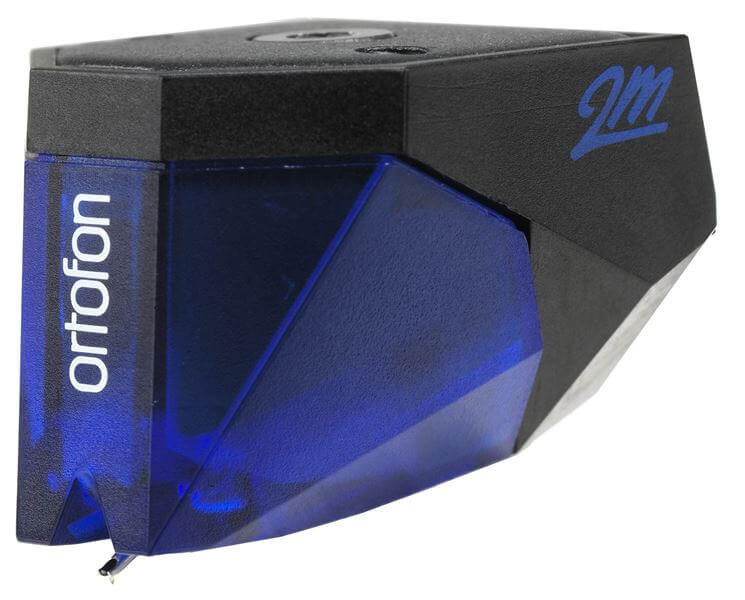 Pros
Excellent upgrade from the 2M Red, saving extra money
Easy to install and align
Improved audio resolution and dynamics for warmer tunes
Cons
Can't be upgraded to higher tier 2M models.
Last but not least, if you already have the 2M Red or you're looking for something a little more refined in terms of audio quality, you might want to consider the 2M Blue.
This one has the same body as the 2M Red, so you can easily swap out the stylus instead of buying the entire cartridge, which can help you save a lot of money!
Not only that, but it also comes with all the necessary tools to make the installation process a breeze!
The 2M comes with a nude elliptical diamond. This one improves the audio resolution, allowing you to hear more details in music and vocals.
The only drawback of the 2M, besides its slightly higher-than-average price, is that you can't upgrade it with a 2M Bronze replacement stylus, so you have to buy the entire cartridge.
Things to Keep in Mind While Buying a Cartridge for U Turn Orbit
While picking a cartridge for the U Turn Orbit, there are some aspects that you have to keep in mind to make the most out of your investment. Let's check them out:
Mounting System
The most important aspect to consider while picking a cartridge for the U Turn Orbit is the mourning system.
Similar to all modern turntables, this one is compatible with half-inch moving magnet cartridges, so you can install a P-mount cartridge to them.
Luckily, the half-inch ones are the common standard, so you don't have to worry much about that.
Stylus Construction
The specifications of the U Turn Orbit are capable of handling high-resolution audio. This means fitting a low-end conical stylus will leave a lot of potential performance on the table.
On the other hand, you still need to consider the limitations of the device, so you should go overboard and opt for a premium special-line or Shibata stylus as well.
Ideally, an elliptical or microlinear diamond stylus would give you the most value for your money with this device.
Cantilever
Having good electrical conductivity and staying lightweight are the two most important aspects of the cantilever.
For a U Turn Orbit, going for a cartridge with an aluminum cantilever is usually the most reasonable option because it's decently reliable and lightweight.
Related: 9 Best Turntables For Sampling Vinyl
What Is the Best Cartridge for the U Turn Orbit?
As you can see, you can use a wide variety of cartridges with your U Turn Orbit turntable. Yet, you should also consider the limitations of the turntable itself while picking your option.
Ideally, if you have a fairly flexible budget, you should go for the Audio Technica AT-VM95ML, as we found it to be the overall best option with the U Turn Orbit.
This one features a nude square shank microlinear stylus, which outperforms almost any other option within its price range. It's also remarkably durable, which makes it a great long-term investment.
Another option that a lot of audiophiles also enjoy is the GRADO Prestige Gold 3. This one is remarkably durable and lightweight all the while having excellent channel separation and frequency response range.
However, if you're on a tight budget and you're looking for a noticeable yet affordable upgrade from the stock cartridge, a simple, easy-to-install-and-align option like the Ortofon 2M Red would do the trick.
FAQs
Does the U Turn Orbit Come with a Factory Fitted Cartridge?
The U Turn Orbit comes with an Audio Technica AT91B cartridge. This one is an entry-level moving magnet cartridge with a basic conical diamond stylus and low grade aluminum, which has a limited trackability of around 60 µm.
Since the cartridge has a standard half-inch mount, a lot of audiophiles will switch it up for another option that offers a better audio resolution.
Is the U Turn Orbit a Good Turntable?
The U Turn Orbit doesn't only have a sleek design, but it's also remarkably durable with pleasurable audio quality. Additionally, it features a standard half-inch mounting system that allows you to upgrade it to various better options.
The turntable also features an excellent motor that maintains a consistent playback speed of 33 or 45 RPM. All in all, the U Turn Orbit is a great choice for serious beginners as well as casual vinyl record players!