The Rega Planar 3 is an outstandingly built turntable with features such as double bracing technology, float glass platter, and RB330 tonearm.
A well-built turntable like this deserves to be paired with a similarly premium cartridge. From the Ortofon Bronze 2M to the Nagaoka MP-200, several cartridge options can unlock the full potential of the Rega Planar 3.
Stick around to learn more about the best cartridge for Rega Planar 3. Plus, don't forget to check out our in-depth buyer's guide to help you make the right purchase choice.
Image
Product
Detail
Price

Rega Exact

Easy to install
High-grade construction

Price

Ortofon 2M Bronze

Flexible fit with multiple turntables

Price

Audio-Technica VM95ML

Great value for the money
Exceptional tracking ability

Price
The 9 Best Cartridges for Rega Planar 3
The Rega Planar 3 turntable is all about creating a low distortion, high stability, and accurate speed effect. In turn, your music will sound fresh, lively, and crisp.
Apart from that, a high-grade Rega Planar 3 won't retain as much quality without an equally exceptional cartridge fitting. Without further ado, here are some of the best cartridge options for your Rega Planar 3.
1. Rega Exact – Best Overall
Top Pick: Rega Exact

Pros
High-grade construction
Handmade
Easy to install
From the same brand, Rega Exact has earned its top spot for its undoubtedly superior qualities. Whether you're planning on listening to some deep-toned jams or bright pop sounds, the moving magnet cartridge may be your best bet.
One of the unique selling points of this device is its production process. The Rega Exact is advertised as handmade, giving it better quality control standards and reliability. The cartridge's stylus is composed of a 'Vital' Nude Diamond which means that the whole structure is made of diamond.
Speaking of material, the Exact's cantilever is constructed with durable aluminum material. Aside from that, its three-point fit system can provide you with a fuss-free installation process.
The main downside of this option is that it tends to run on the pricier side. Consequently, this may make it a better option for professional audiophiles rather than beginner turntable listeners.
2. Ortofon 2M Bronze – Runner Up
Runner Up: Ortofon 2M Bronze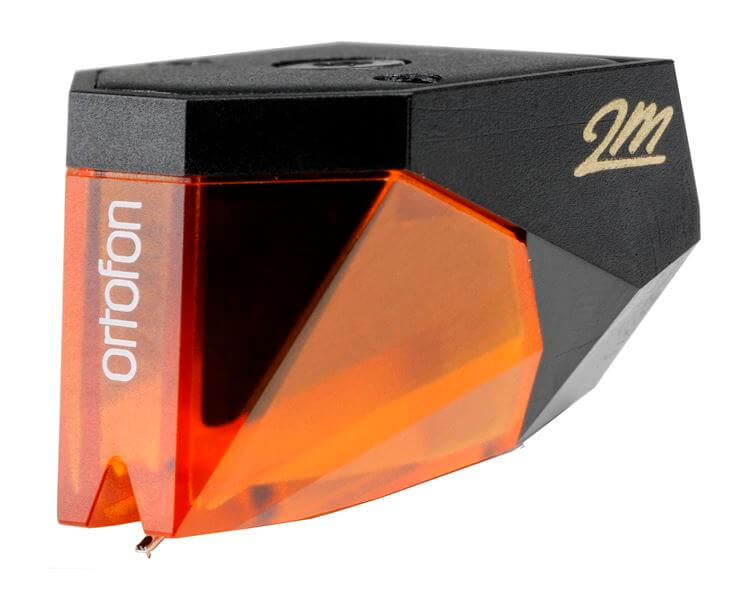 Pros
Ease of use
Flexible fit with multiple turntables
Solid construction
Ortofon is a well-respected brand in the cartridge market. With over a century in the business, you can be sure that their products can deliver top-tier sound. This leads us to one of their best-selling cartridges, the Ortofon 2M Bronze.
Like the Rega Exact, the 2M Bronze is similarly fitted with a Nude Fine Line diamond stylus. This feature is particularly best for those who plan to consistently use their Rega Planar 3. That being said, the luxury cartridge is also ideal for those with a well-trained ear.
You can hear sounds that you may not have been aware of in the first place, whether it's backing vocals or instrumentals. In terms of construction, the cartridge has been made with ease of mounting considered.
3. Audio-Technica VM95ML – Best Budget Choice
Budget Pick: Audio-Technica VM95ML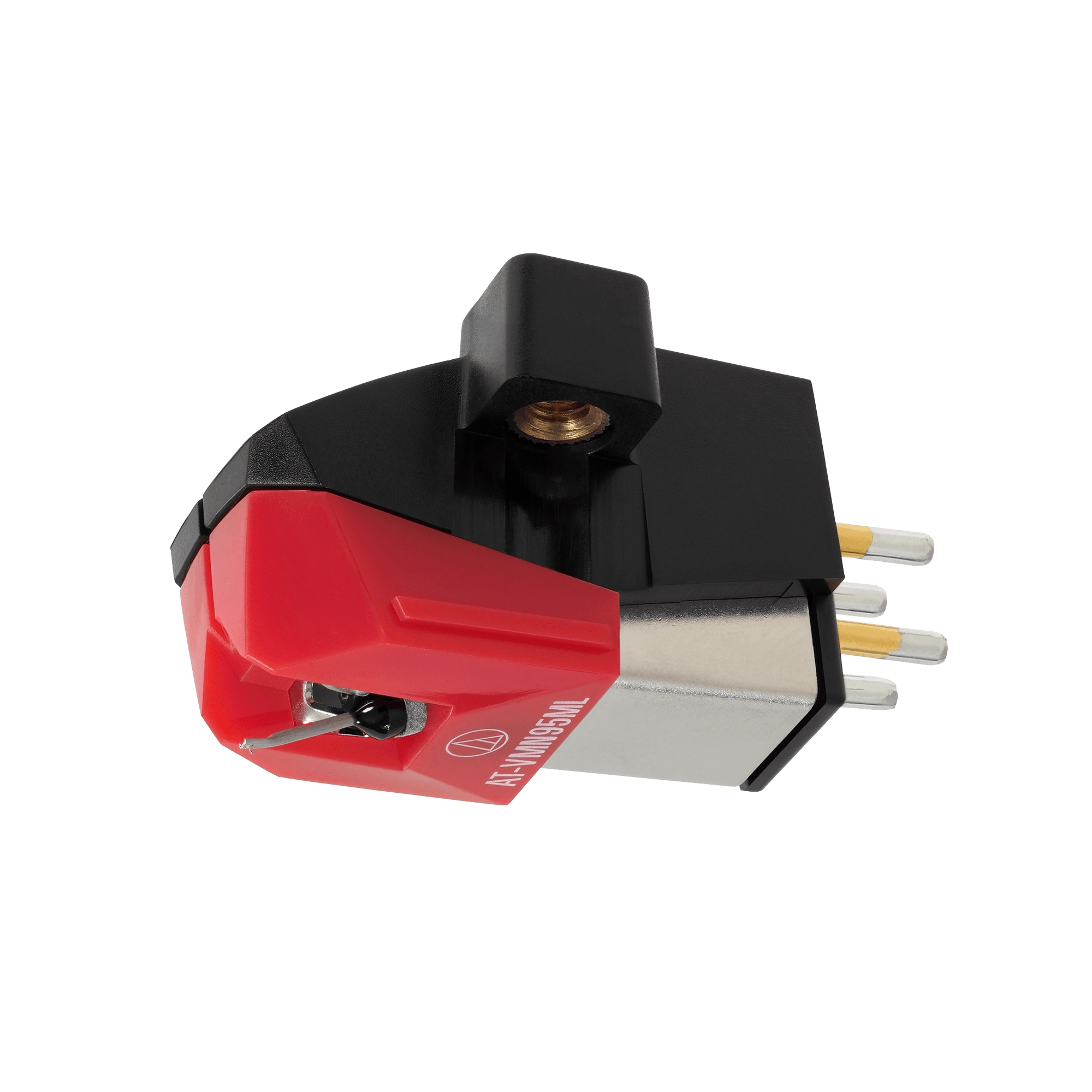 Pros
Great value for money
Comes with six interchangeable styli
Offers exceptional tracking ability
Cons
May not last as long as other cartridge options
If you're purchasing a cartridge with a certain budget limit in mind, then you may want to consider the affordable Audio-Technica VM95ML. This cartridge offers a reasonable price with impressive quality.
What distinguishes this cartridge from others on the list is its MicroLine stylus. This feature allows you to track certain groove parts that are unreachable from other styli designs. It offers precision and a higher range of frequency response.
Overall, the VM95ML model can provide you with reduced distortion and resonance, as well as sufficient channel separation. The latter specification means that it can properly distinguish between left and right signals in the grooves.
Aside from that, despite the qualities boasted by the VM95ML, you may not be able to unleash the full potential of your Rega Planar 3. It may come short when delivering smooth and refined music output when compared to other options.
4. Nagaoka MP-200
Nagaoka MP-200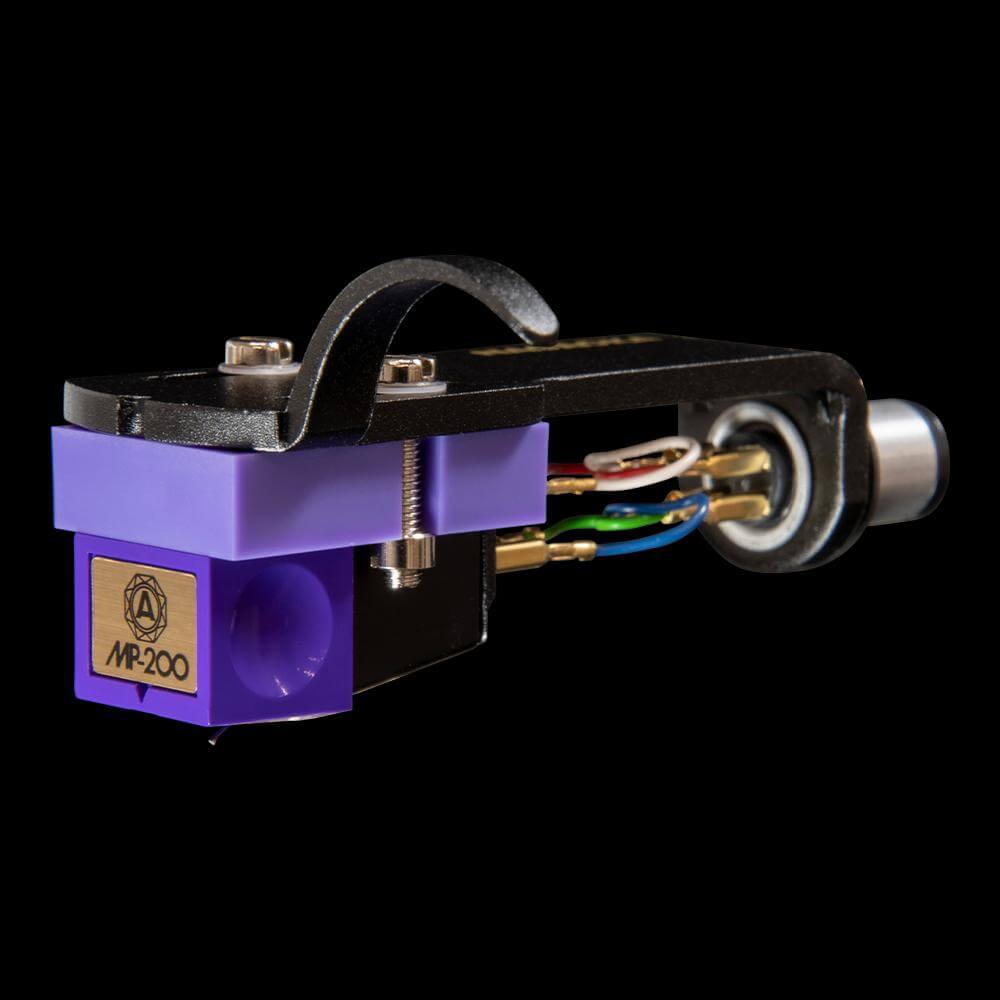 Pros
High-grade tracking ability
Strong material construction
Offers hi-fi musical tones
Cons
It may lean on the pricier end
The Japanese-made Nagaoka MP-200 brings forth clarity, precision, and balance, making it a perfect match for your Rega Planar 3. The moving magnet cartridge can provide you with deep and warm tones.
Its nude diamond elliptical stylus will ensure longevity and enhanced tracking ability. Meanwhile, its cantilever is composed of a highly durable boron material. The body's constructed with carbon fiber. Overall, you can't go wrong with its material composition.
Aside from that, the Nagaoka MP-200 can pick up higher frequency responses than standard choices. Its range extends between 20Hz to 23kHz. Having said that, this cartridge is highly suited to classical music and jazz listeners.
5. Clearaudio Performer V2
Clearaudio Performer V2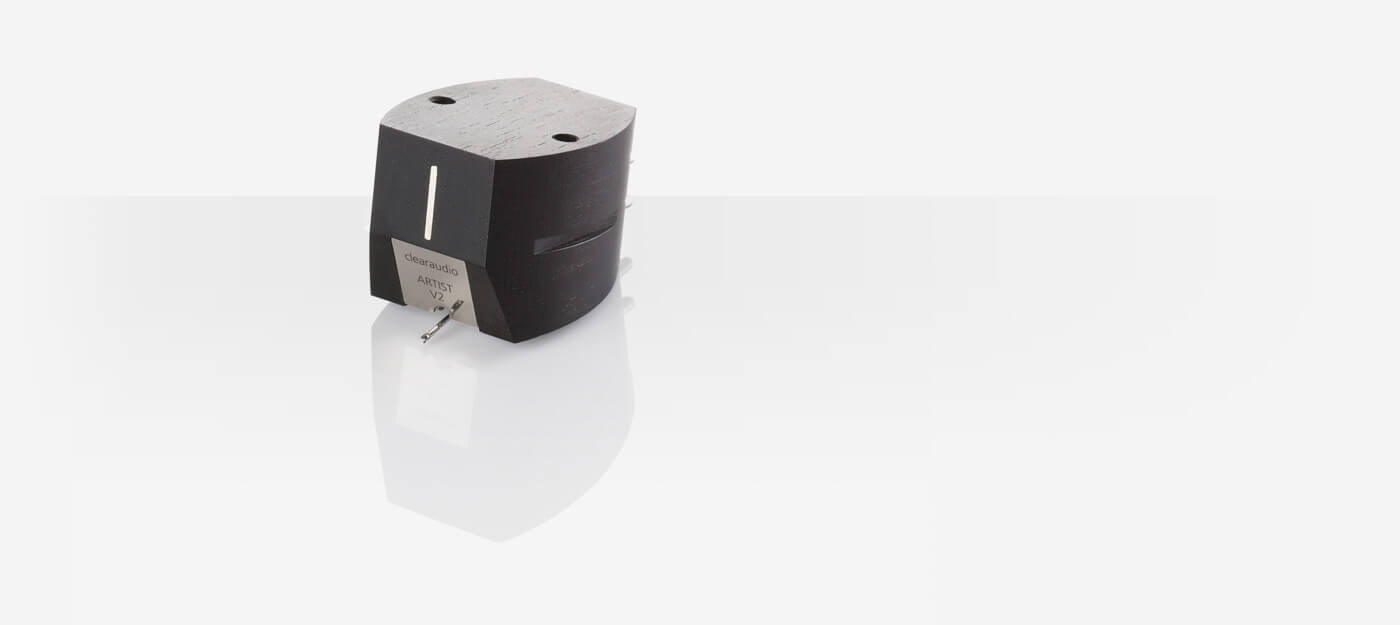 Pros
Easy to fit
Large frequency response
High output delivery
Cons
Heavier than average cartridges can wear down the stylus
The Clearaudio Performer V2 is a moving magnet cartridge option with a unique material construction. The device is made up of ebony wood, pairing it well with the Rega Planar 3 in terms of aesthetics.
This cartridge can provide you with a balanced tone that avoids a muddy bass and pitchy treble. That being so, the Clearaudio Performer V2 allows you to revel in your balanced-tone music. In addition to this, the device boasts less noise, a more dynamic frequency range, and higher output.
Accordingly, its frequency response ranges between 23Hz to 20kHz. The cartridge also has a sufficient channel separation rate going at >26 dB at 1kHz.
6. Ortofon 2M Black
Ortofon 2M Black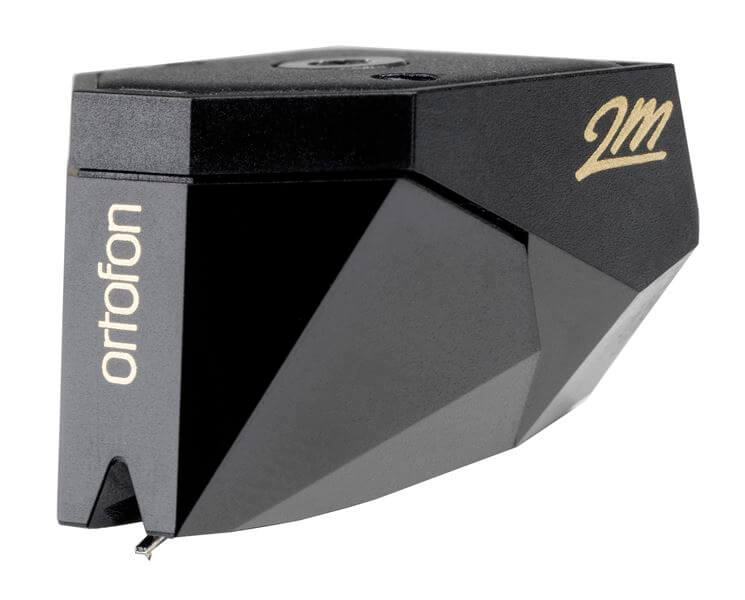 Pros
High-frequency range
Shibata stylus
Durable construction
Rather than opt for an Ortofon 2M Bronze, you can go all out and purchase the updated Black version. This cartridge features a unique nude diamond shibata stylus. Now, this needle style is ideal for catching previously unread grooves on your record.
Similar to the elliptical shape, it offers a narrow end, but the shibata differs in that it's more tapered, allowing it to gain more ground coverage. Besides that, the 2M Black is composed of a durable polycarbonate resin material known as Hopelex.
One of the best parts about the Ortofon 2M Black is its extended frequency range going between 20Hz to 31kHz. In turn, this allows you to experience incredibly high-frequency tones.
Additionally, the cartridge comes with several additional products such as a stylus brush, screwdriver, and a stylus pressure gauge.
7. Rega Elys 2
Rega Elys 2

Pros
Easy setup
High-grade sound output
Parallel wound coil
Cons
High sensitivity to sibilance and surface noise
Purchasing from the original manufacturer is usually a wise choice since they're more knowledgeable about what works best for their turntables. The Rega Elys 2, in particular, sometimes comes fitted with the Rega Planar 3.
That being so, not only is the Rega Elys 2 a reliable choice in terms of fit, but it also enriches your senses with warm and well-balanced tones. In addition to this, the moving magnet cartridge uses a parallel wound coil technique, where it uses fewer wires to reduce overall weight.
Aside from that, some have critiqued this cartridge for being too sensitive in terms of sibilance and surface noise. Opposingly, several audiophile listeners have praised this choice for their Rega Planar 3.
They have pointed out that it may take some time to settle the Elys 2. We suggest being patient for about 20 vinyls before the cartridge provides you with its reputable high-performing tones.
8. Denon DL-103
Denon DL-103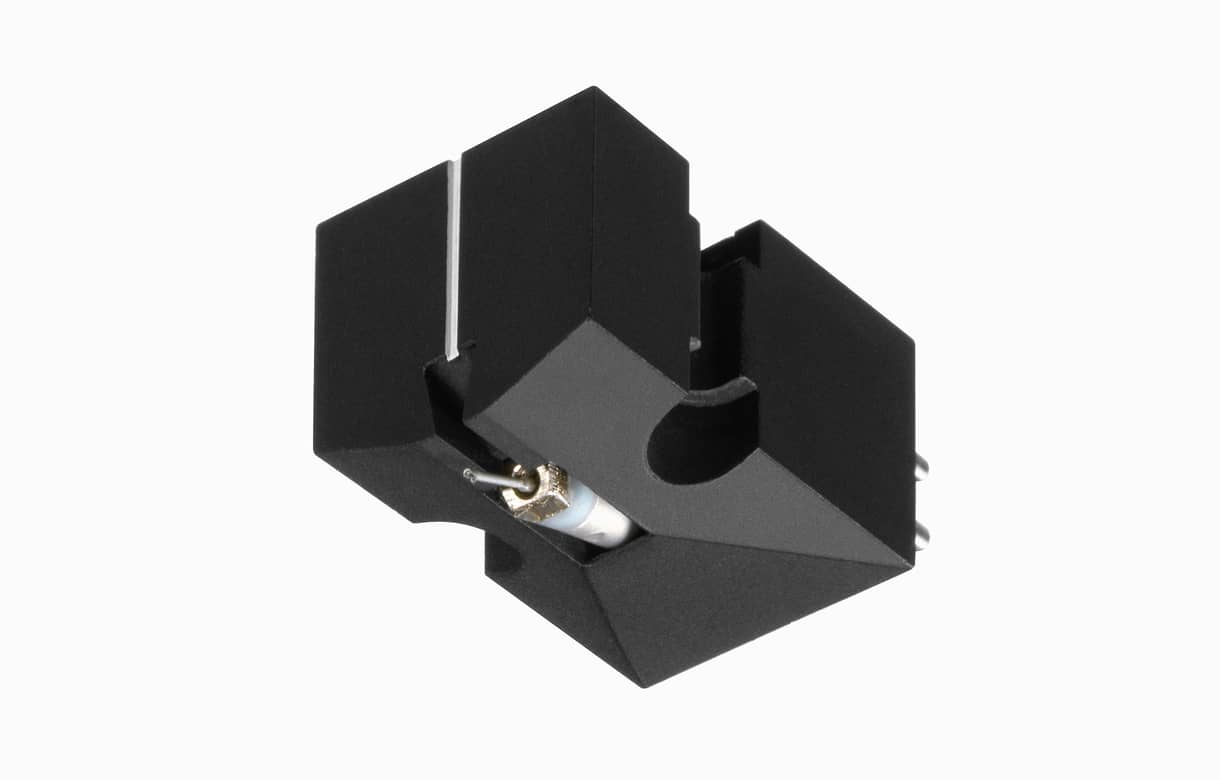 Pros
Reasonable price for a moving coil cartridge
Full sound delivery
Easy to align
Cons
May require a compatible moving coil preamp
If you're looking for a break from moving magnet cartridges, then you could consider the Denon DL-103 for a spin. This moving coil cartridge offers a reasonable price considering its generator type.
This midrange cartridge can deliver rich and velvet sounds. It's particularly ideal for vintage-sounding music due to its fuller sound production.
On top of that, the Denon model is also relatively simple to align. Overall, the cartridge comes from a trustworthy brand and offers a great bang for your buck.
9. Audio-Technica VM740ML
Top Pick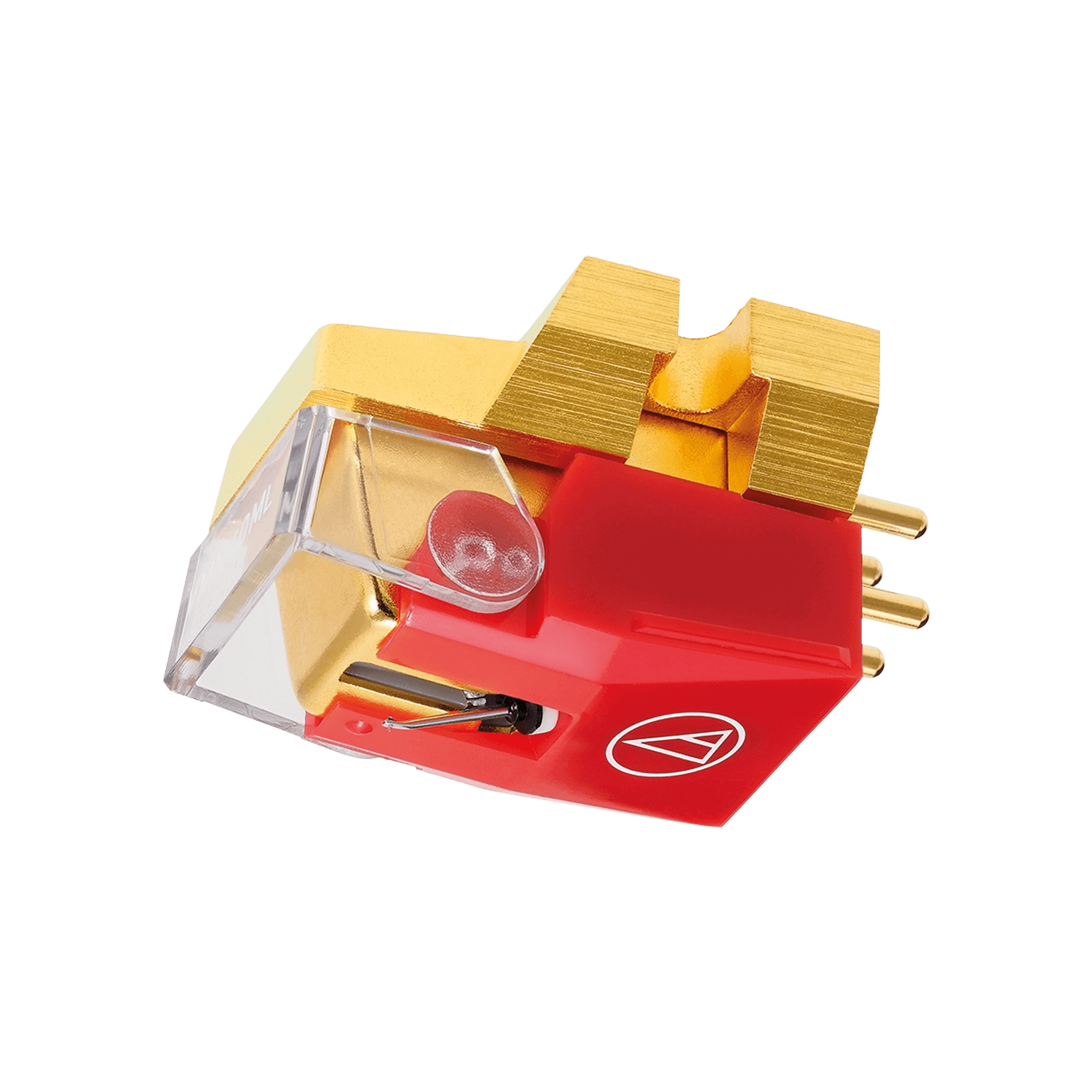 Pros
Reasonably priced
Sufficient channel separation
Exceptional tracking ability
Cons
Can sound too bright if overly loaded with capacitance
The Audio-Technica VM740ML is paired with a Nude MicroLine stylus for improved accuracy during tracking. Plus, the stylus ensures a longer lifespan for your records since it reduces wear compared to other stylus shapes.
Aside from that, the moving magnet cartridge is fitted with two magnets that are aligned with the left and right channel grooves.
Subsequently, they provide enhanced channel separation. In addition to this, the Audio Technica cartridge model has a larger frequency range response ranging between 20Hz to 27kHz. In terms of the cantilever, the component is composed of long-lasting aluminum.
Related: The best cartridges under 500 dollars
Buyer's Guide
A cartridge isn't your typical everyday purchase. It requires a lot of thought before deciding on which option you'd like to pick. Cartridges hold several components and each one can make a difference in your purchasing decision.
To make things easier, we've compiled a comprehensive buyer's guide to aid your choice based on a cartridge's generator type, stylus design, and more.
Cantilever
The cantilever is the part that connects the stylus of the cartridge to its main generator, which could either be a piece of magnet or coil. This makes this component responsible for transferring the vibrational energy to its generator.
For this reason, when browsing for cartridges, you'll want to make sure that its cantilever is strong and rigid. Most options are composed of an aluminum alloy, but you can find boron, carbon, and copper alloy choices being sold as well.
Cartridge Type
In cartridge production, the two most widely used types are either the moving magnet or moving coil options. Each offers its perks and downsides.
Moving Coil Cartridge
The structure of a moving coil cartridge involves a stationary magnet and moving coil pieces attached to the cantilever. The coil movement generates the electric current.
Since moving coils don't have as many magnets, they tend to be lighter. In turn, it helps in avoiding any damage to the records. Apart from that, moving coil cartridges are usually on the pricier end since they have a higher production value.
Moving Magnet Cartridge
Unlike the moving coil cartridge, its moving magnet counterpart doesn't have as much coil. Instead, its cantilever is fitted with a magnet piece that moves to generate its electric current. Meanwhile, the coil pieces remain motionless.
The cartridge holds a couple of advantages over the moving coil option. For one, it generates higher output. Plus, its stylus, for the most part, is easily replaceable. Nevertheless, moving magnet cartridges are relatively heavier, which can slow down their tracking ability.
Related: Best Dual Turntable Cartridge Replacement
Styli Type
The stylus or needle is a crucial factor worth considering during your cartridge purchase. Fortunately, you can choose between several styli types such as elliptical, shibata, conical, and MicroLine.
The narrower the needle, the better its tracking ability as it navigates through the record's grooves. That being said, elliptical styli fit this description, but they usually last a shorter amount of time than conical shapes.
Channel Separation
This feature allows you to determine how well the cartridge can deliver its signal from the left or right channel of the grooves.
For instance, it needs to be able to deliver a signal from the left channel and avoid any right channel interference if the signal is exclusive to the left.
Frequency Response
This specification allows you to see how dynamic your cartridge can be in terms of frequency sound production. The standard frequency response should range between 20Hz to 20kHz. Higher-grade cartridges can extend beyond these frequency responses.
Tracking Force
Tracking force measures the amount of pressure exerted on the turntable from the cartridge. The average force of most cartridges can go between 1 to 3 g. Nevertheless, the device's manufacturer will likely recommend you a specified tracking force to follow.
Spacers
Since Rega cartridges are usually about one to four mm shorter than other cartridges, you may want to install spacers to add more length to the Planar's tonearm. That way, you'll achieve a better Vertical Tracking Angle (VTA).
Price
When it comes to phono cartridge price ranges, it can easily go as low as $100 to as high as $1,000. This could depend on the product's brand, composition, and production.
As a beginner, you may want to stick to more reasonably priced options which could be found in brands like Audio Technica.
Alternatively, as an audiophile, you could be thinking about splurging on the best quality. In this case, you could set your eyes on pricier products like the Ortofon 2M Bronze.
Recommended: Ortofon 2M Bronze vs. Blue full comparison
What Is the Best Cartridge for Rega Planar 3?
After examining multiple cartridge options for your Rega Planar 3, you may have already set your eyes on a particular option. Nevertheless, our top picks are the Rega Exact, which is the cartridge that originally pairs with the turntable, the Ortofon 2M Bronze, and the Audio-Technica VM95ML.
All of these choices can provide you with different priorities. For instance, Rega Exact prioritizes reliability and quality standard production. Meanwhile, the Ortofon 2M Bronze is all about producing high-performing audiophilic sound.
Lastly, the Audio-Technica VM95ML primarily focuses on providing a budget-friendly price, making it a suitable choice for novice listeners.
FAQs
Is The Rega Planar 3 Worth It?
With premium construction and impressive music output, the Rega Planar 3 may just be worth the extra coin. The turntable is well-revered in the community and offers multiple excelling features from its clarity to hi-fi sound performance.
Are Rega Cartridges Any Good?
Like the brand's turntables, its cartridges provide a similar high-quality build and performance. The devices provide easy installment, accurate music production, and balanced tones.
How Long Does A Rega Cartridge Last?
Rega cartridges can last you around 1500 to 2000 playing hours with sufficient maintenance. This can translate to approximately a five-year lifespan. In addition to this, the Rega stylus can give you about 200 playing hours before it requires a replacement.
What Cartridge Comes With The Rega Planar 3?
The Rega Planar 3 turntable is paired with the Rega Exact moving magnet cartridge.
Should I Replace A Turntable Needle Or Cartridge?
In most cases, you should replace your needle rather than your cartridge. Styli can last anywhere between 200 to 1,000 hours. In the latter's case, this could mean a replacement every two years provided that you use the turntable for around an hour per day.
Can You Replace The Stylus On A Rega Cartridge?
In the case of the Rega Exact, you won't be able to replace the stylus. Subsequently, you may either need to give it back to the manufacturer for a rebuilt cartridge, or you can purchase an upgraded option.
Related: The best Sumiko cartridges on the market
To Conclude
Finding the right cartridge for your Rega Planar 3 involves looking at several aspects from the device's build to its stylus shape. Once all these factors are taken into account, you'll also want to consider your budget.
Having said that, we suggest looking at reputable brands such as Audio Technica and Ortofon. Not only will they provide you with great quality music output, but reliability and longevity as well.