Record players were extremely popular in the 60s and 70s. They later died down due to the introduction of cassettes, but in recent years, turntables have become popular again.
Many people think a turntable's classic analog music sounds better than digital music. As a result, many manufacturers started making them once more.
The MoFi Studiodeck and Rega Planar 3 are among the most popular options on the market today. They flaunt excellent sound quality and minimal surface noise, ensuring an enjoyable music-listening experience.
If you're having a hard time choosing between these two top-notch record players, this MoFi Studiodeck vs. Regar Plana 3 comparison article is for you! Stick around.
MoFi Studiodeck vs. Rega Planar 3
Both the MoFi Studiodeck and Rega Planar 3 share some comparable qualities. For instance, they offer a neat noise reduction feature that allows you to enjoy your music with high fidelity. What's more, they both lack an integrated phono stage. Though, they differ from one another in a few ways. The Studiodeck is heavier, for example. Also, the Rega includes a cartridge, whereas the MoFi doesn't.
Let's take a closer look at each of these record players.
MoFi Studiodeck: Breakdown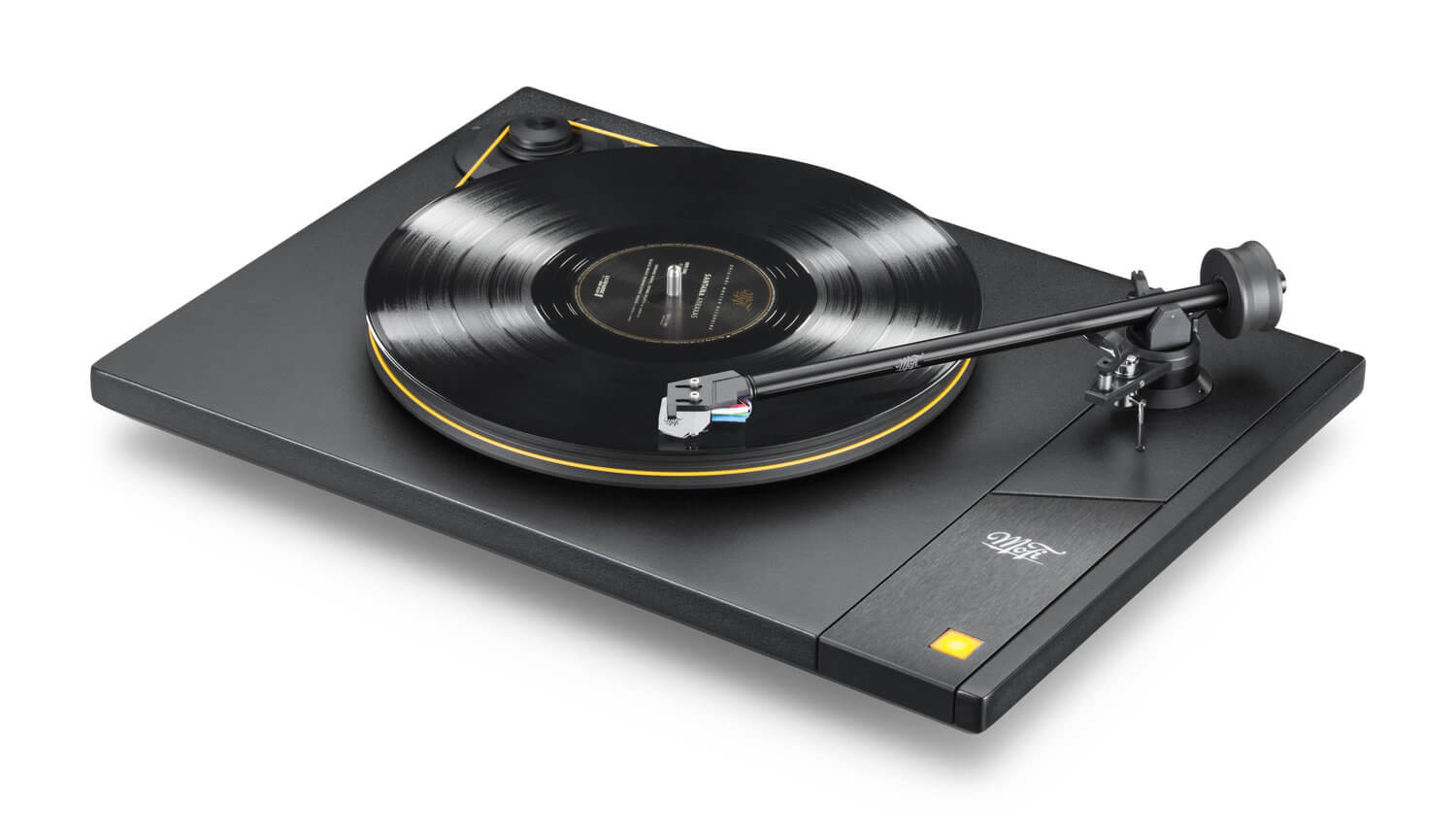 Specifications
300 RPM AC Synchronous motor
10-inch MoFi Studio Tonearm
10-ich straight aluminum, gimbal bearing
33 1/3 RPM, 45.0 RPM speed
Anti-Vibration feet
Signal-To-Noise Ratio: 72dB
Mo-Fi Electronics offers several turntables, with the Studiodeck being the least expensive. Even at a low cost, it has a lot of excellent features that the other, more expensive versions also have, but with a few distinctions that don't really affect the sound quality.
To begin with, the Studiodeck and Ultradeck both have similar arms. The arm is made of solid 10-inch aluminum and has a gimbal bearing.
It also has a 300rpm isolated AC synchronous motor. With that, you can expect precise speed control.
The arm also allows for tracking force, anti-skate, and azimuth tweaks. With these adjustment abilities, you can ensure that your record will be safe and won't get damaged.
On top of that, the Studiodeck has a fixed headshell and a counterweight with a broad mobility range. This ensures optimal balance and that the arm won't snap.
Now, let's talk about the most important aspect: sound quality. Generally, the MoFi Studiodeck produces reduced surface noise and outstanding audio clarity.
Sometimes, the bass in some turntables would wash away due to the audio's quality. This isn't a problem with the Studiodeck, though. You can clearly hear the bass, which balances properly within the music.
Although the turntable lacks a built-in phono preamp, the audio system is still well-balanced. If you wish to have a phono stage, you can use an external one.
Pros
Great sound quality
Smooth arm-lift
Minimal surface noise
Cons
No built-in phono stage
The lid hinges
The design is a bit bulky
Rega Planar 3: Breakdown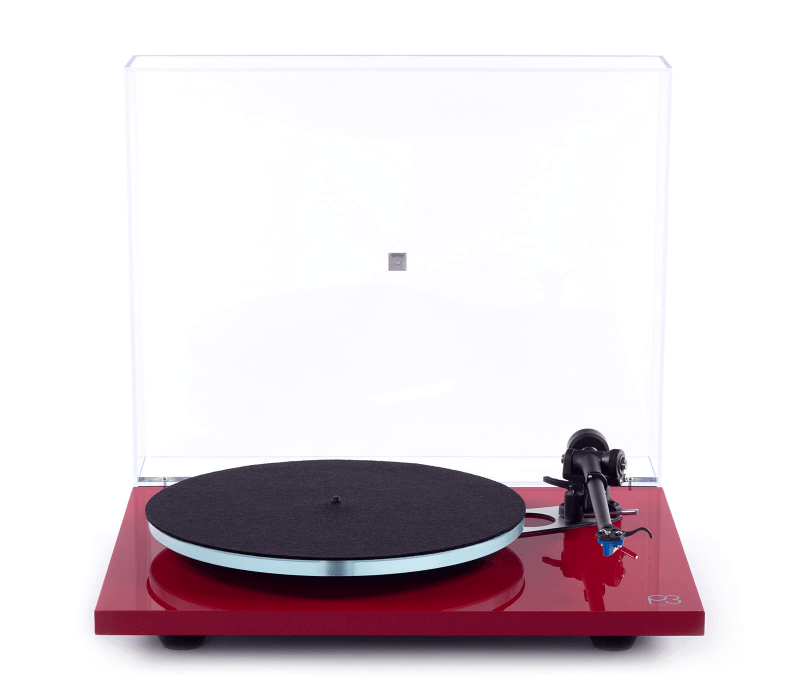 Specifications
RB330 precision tonearm
24 V low noise, low vibration motor
Double brace technology
12 mm float glass opti-white polished platter
Motor cover tray with integrated cooling
The Rega Planar 3 is a lightweight turntable that looks modern yet feels vintage. It's available in three distinct colors to suit different tastes; black, white, and red.
One thing about the Rega Planar 3 is that it's a manual turntable. This means that you have to lower the tonearm onto the record to start playing as it doesn't do so automatically. The plinth is also devoid of any buttons or switches.
In terms of design, the system includes a dual bracing component. This design's improved plinth durability strengthens the space between the tonearm and the main hub. This makes the sound much smoother by removing undesired vibrations.
The turntable is equipped with a cartridge that produces outstanding sound. The cartridge can be found at the end of the player's tonearm. It's also upgradable!
As for the motor, the Planar 3 uses a 24-volt, low-noise, brushless motor. This motor aids in preserving speed uniformity and lowering bothersome motor hums.
Pros
Wallet-friendly
Super easy to use
Low-noise performance
Cons
No built-in phono stage
Can only work manually
MoFi Studiodeck vs. Rega Planar 3: Comparison
Both MoFi Studiodeck and Rega Planar 3 are some of the most popular turntables in the market today. They share a lot of characteristics as well as a few differences that make them unique. And with these variations, you might favor one over the other, depending on your preferences.
Let's examine more closely the contrasts between the two turntables so that it's easier for you to pinpoint the right one for your needs.
Similarities
MoFi Studiodeck and Rega Planar 3 are very similar despite their apparent differences. Because of the common features they have, they seem to be the best in the market.
Let's take a short look to see what properties they share.
No Built-In Phono Stage
A phono stage links the record player with an amplifier. It creates a mix and balances the bass and treble for a more harmonious listening experience. This is due to the equalization process that takes place.
Unfortunately, both players don't have this feature, which shouldn't come as a surprise since not all Given that not all recent receivers have phono inputs.
However, both systems still produce high-quality sound since they have high-quality design and build. Nevertheless, if you still wish to use a phono preamp, you use an external one.
Related: Rega Planar 6 vs. Clearaudio Concept
Noise Reduction
One thing that both turntables excel in is their noise reduction features. The vibration caused by the stylus as it travels through the vinyl's groove is often audible from the record's surface. They can be quite irritating and ruin your listening experience.
However, because of how the turntables are designed, you seldom ever notice any hums or vibrations originating from the system.
With stronger bearings and insulation, a turntable's surface vibration is noticeably better. This is something that both of these systems excel at.
Each device has a great tonearm, powerful motor, and layer dampening feature. These features allow the systems to get rid of tone coloring, adjust the speed, and keep the rhythmic drive.
Differences
While there are a lot of similarities between the two systems, there are some key differences as well. And these variations might influence your decision-making.
Different Design and Build
One of the most apparent and noticeable differences is the design and build of these systems. The Rega Planar 3 has a more traditional appearance, where the glass platter and driving belt are concealed. Meanwhile, the MoFi Studiodeck has a visible belt that you can easily see.
The construction of the motor is also different. The Rega has a low vibration 24-volt motor, and MoFi has a 300 RPM AC Synchronous motor.
The tonearm is another distinguishing feature. The Rega sports an RB330 tonearm, whereas the MoFi has a 10-inch straight aluminum gimbaled bearing tonearm.
Rega Planar 3 Comes With a Cartridge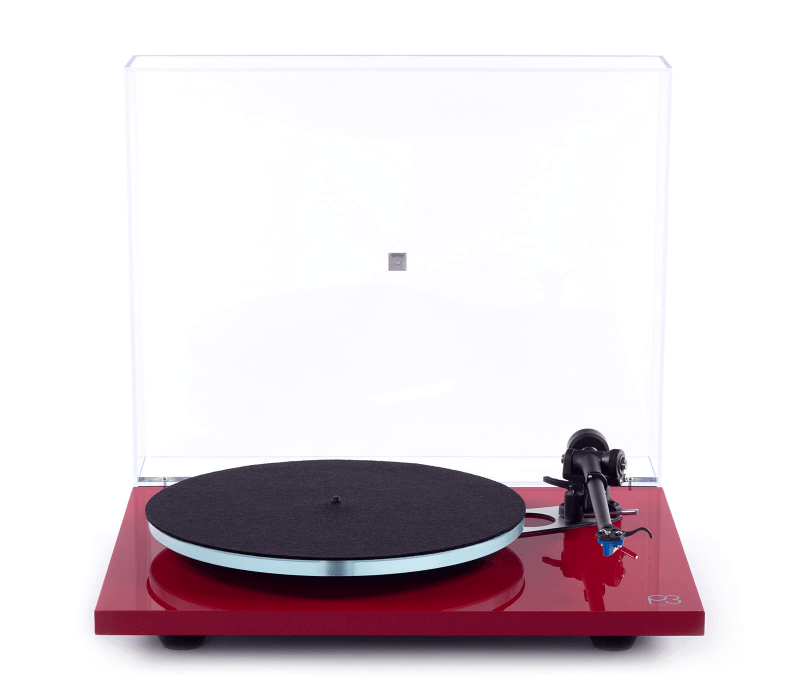 The MoFi Studiodeck doesn't have a cartridge, whereas the Rega Planar 3 does. The cartridge is significant because it interprets the modulations when it's placed onto the record.
Due to its high sensitivity, the cartridge has a significant impact on the playback of records. It transforms the generated sound waves into the analog sound we know and love.
Yet, because of its sensitivity, it can change how the music comes out. Therefore, a turntable may not sound nice if the cartridge is of low quality.
MoFi Studiodeck Is Heavier
The MoFi Studiodeck weighs significantly more than the Rega Planar 3. Although you might not assume weight matters much, it does have some impact on sound quality.
As you can see, the weight will assist in coupling the record to the platter, which, in turn, lessens the vibrations. To add, it'll help sustain the speed, whereas a lightweight turntable will slow down more rapidly.
While there won't be any further long-lasting impact on your record, it won't sound as expected if played at the incorrect speed. So, it's best to have a stable turntable for optimum sound quality.
Recommended: best cartridges for Rega Planar 3
Which Turntable Is for You?
If you're looking for a simple, lightweight, and budget-friendly turntable, then the Rega Planar 3 is the one for you. It weighs only 13.22 lbs, so moving it around won't be a problem.
The Planar 3 will give you a more retro look if you're into that aesthetic. What's more, it includes a cartridge, which can enhance your listening experience. It'll be pretty simple for you to change the stock cartridge for one that is of your preference.
If you'd like a more stable turntable with more dynamic control, consider the MoFi Studiodeck. This device's tonearm provides an excellent level of resistance and moves without wobble to deliver a pleasant sound quality.
Due to its weight of around 19.1 lbs, the noise reduction feature is also significantly enhanced. The weight creates a more firm footing that prevents hums and vibrations.
Enjoy your new turntable!